Free Recruitment Software
Discover the best free recruitment software for your small business. Includes info about free offers, and frequently asked questions.
Updated on October 28th, 2022
The SMB Guide is reader-supported. When you buy through links on our site, we may earn an affiliate commission. Learn more
Free recruitment software exists to help small businesses track job applicants throughout the recruitment and interview process. With free recruitment tools, hiring managers can organize resumes, respond to applicants, and schedule meetings.
Read More:
Recruitment Software - Learn more about the best recruitment software.
Free Applicant Tracking Systems - Discover the best free applicant tracking systems to organize your hiring process.
Job Posting Software - Find the best software to post your job openings to multiple job boards.
HR Software - Learn more about the best HR software.
Our Pick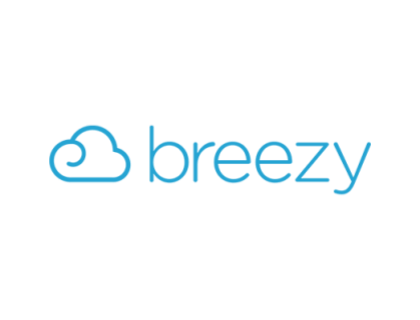 Start My Free Trial
Free "Bootstrap" plan for 1 position
Unlimited users and candidates
Access to 50+ job boards
Why We Chose Breezy HR:
Breezy HR offers a wide range of recruiting features, such as an applicant tracking system, resume parsing, sourcing tools, and video interviews. Breezy HR also gives users the option to perform background checks on applicants.
Breezy HR offers pricing plans to suit different-sized businesses, from a free plan to a Pro plan. Breezy HR has a clean interface and is suitable for businesses of all sizes.
Breezy HR is an end-to-end recruiting tool, assisting you with your recruiting process from beginning to end with candidate management and sourcing, job advertising, email and SMS scheduling, and reporting and analytics. Users will not need any other software to fulfill their recruiting needs.
Things to Consider When Evaluating Free Recruitment Software:
Determine whether the software is free forever or only for a limited time.
Consider what features you will have access to as some free versions only provide limited access.
Evaluate customer reviews and user experiences to find the best software for your hiring needs.
Best Free Recruitment Software:
| Rank | Name | Offer | Review | Learn More |
| --- | --- | --- | --- | --- |
| 1. | | Free - unlimited | Very complete recruiting tool packed with features, including background screening. | |
| 2. | | Free 7-day trial. | Offers an intuitive interface and applicant tracking software but managers will need to share a single account. | |
| 3. | | Free - unlimited | A strong platform that is easy to use but does not offer background screening. | |
| 4. | | Free - unlimited | Easy-to-use software but does not offer background screening. | |
| 5. | | 7-day free trial. | Helps with automation of the recruitment process but does not offer onboarding features. | |
| 6. | | SmartStart option is free up to 250 employees. | Offers an interview scheduling tool but the paid version is expensive when compared to other software. | |
| 7. | | Free - unlimited. | Offers onboarding and professional services but does not perform job postings or applicant tracking services. | |
| 8. | | Free 30-day trial. | Is user-friendly with many key features but does offer an onboarding feature. | |
| 9. | | Free - unlimited. | Offers great applicant tracking software. | |
| 10. | | Free 18-day trial. | Offers a strong support team but the interfact is cluttered. | |
| 11. | | Free for one job slot. | Offers a selection of plans and great customization, search, and reporting functions, but the free plan has limited features and integrations. | |
| 12. | | 14-day free trial. | Offers a variety of plans but it is difficult to get in-depth information on the company. | |
FAQs:
Are free recruitment websites as effective as paid platforms?
If your business hires new employees frequently and needs to find specialized candidates, free recruitment software may not come with all of the features and capabilities that you need to get the job done. However, many small businesses that only hire occasionally find that free tools are effective for their purposes.
What should I do when my recruitment software free trial runs out?
If you've opted to try a free trial of a program like OneRecruit or JobScore, you can pick a paid plan once the trial ends. However, if you decide that the software isn't the best for your business after you've used the trial, you can opt-out and try another solution.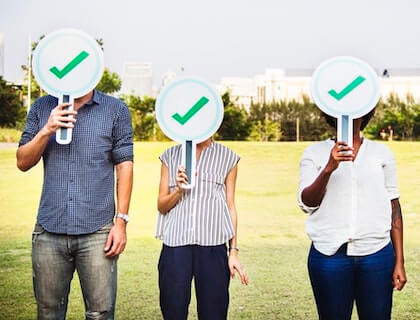 What are some of the best free recruiting tools?
Can I trust a free recruitment software download?
All of the free solutions listed above are legitimate recruiting software tools. If you find another free solution, do some homework and make sure the company is legitimate before you download any software to your computer.