Best Online Credit Card Processing Companies for 2023
Find out more about online credit card processing with information about the leading online credit card processing companies.
Updated on February 9th, 2023
The SMB Guide is reader-supported. When you buy through links on our site, we may earn an affiliate commission. Learn more
Online credit card processing allows businesses to accept payments from their customers through their business websites. This can be useful in a variety of businesses, but it is absolutely essential for e-commerce stores.
Read More:
How to Accept Payments Online - Learn more about accepting payments online with the best payment providers.
Best Credit Card Processing Companies - Find the best companies for small businesses to accept credit and debit card payments.
Merchant Services - Discover the top services for accepting payments.
Mobile Credit Card Readers - Learn more about the best devices for accepting credit or debit card payments via smartphone or tablet.
Our Pick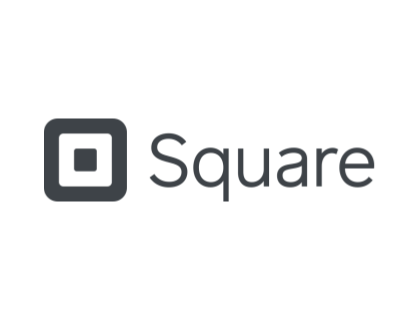 Credit Card Processor, Merchant Services, and POS System
Sign Up Free
Used by more than 2 million businesses.
Robust reporting.
Custom invoices.
Why We Chose Square:
Square offers a wide range of features including an online store for making your own website, customizable APIs, and a variety of e-commerce integrations. Square is easy to use and is a highly recommended POS platform.
Square is PCI compliant and uses machine learning for fraud detection. They make fast deposits and have a dedicated dispute management team to deal with your bank on your behalf.
With Square's Online Store, users can set up a free e-commerce website, list their products, and set up Square for accepting payments. Square's Online Store also manages shipping, sales tax, and order fulfillment.
Square automatically syncs in-store and online purchases, order, items, and inventory and their end-to-end encryption will protect your customers' payment data.
Things to Consider When Evaluating Online Credit Card Processing Companies:
Look for companies that accept all major credit cards and other forms of online payment as well as new payment technologies.
Consider the ease and length of time to set up the payment system. If it is a more complicated system, you should check that there is a helpful and responsive IT support team.
Make sure you understand all the fees involved, including interchange, monthly statement, application and set up, and early termination fees.
Best Online Credit Card Processing Companies:
| Rank | Name | Offer | Review | Learn More |
| --- | --- | --- | --- | --- |
| 1. | | 2.9% + $0.30 /transaction. | Offers simple inventory management and great integrations but there are cheaper options available. | |
| 2. | | 2.9% + $0.30 /transaction. | Offers flat-rate pricing and great reporting capabilities but does not accept PayPal payments. | |
| 3. | | $99.00 /mo. | Offers excellent customer service but lacks an hourly billing function. | |
| 4. | | From $45.00 /user /mo. | An easy to use software that integrates well with QuickBooks and allows you to keep digital copies of your bills and invoices. It is expensive. | |
| 5. | | Quote only. | Offers free account set-up but has a complicated fees system. Offers free account set-up but has a complicated fees system. | |
| 6. | | From 1.0% /transaction. | Offers contactless payments and integrates with QuickBooks but payment processing with the free credit card reader can only be done by swiping the card. | |
| 7. | | 2.9% + $0.30 /transaction. | A well-established company with a wide range of services but with higher fees than some competitors. | |
| 8. | | 2.9% + $0.30 /transaction. | Offers a great credit card vault and mobile app but the integration capabilities need improvement. | |
| 9. | | $35.00 /mo. | Easy to use with a great customer support team but lacks an hourly billing feature. | |
| 10. | | Quote only. | User-friendly and offers a good selection of features, including performance reporting, dispute management, and fraud protection. | |
| 11. | | $10.00 /mo. + $0.10 /transaction. | Offers a great virtual terminal and QuickBooks integration but lacks a live chat support tool. | |
| 12. | | 2.9% + $0.25 /transaction. | Offers accounting software and payroll services but only features basic reporting tools on some plans. | |
| 13. | | 2.07% /transaction. | Offers a great mobile processing capability and virtual terminal feature but has comparatively high prices. | |
FAQs:
What is online credit card processing?
This is a process where credit card transactions take place over the internet and are processed through a merchant service that is able to accept online credit card transactions.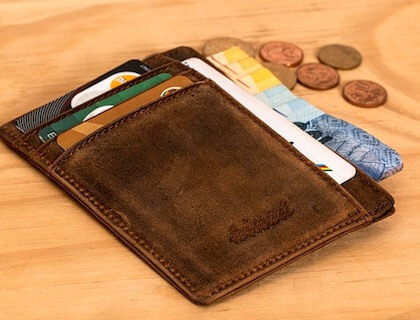 What is the best online credit card processing company?
How can I accept credit cards online?
If you want to accept credit cards online for payment, you will need:
An e-commerce platform or website to facilitate purchases.
A payment gateway to securely accept and encrypt the payment.
A merchant account to process these online payments.
What is the cheapest way to process credit cards?
Use a merchant service provider as opposed to a bank.
Ensure that your payment gateway is PCI compliant.
Avoid tiered pricing structures and opt for flat rates instead.
Integrate your payments.
How do credit card authorizations work?
When payment is made with a credit or debit card, the merchant contacts the cardholder's issuing bank and requests an authorization code. The bank's response to the authorization request will indicate if the merchant can go ahead with the transaction.
Can you legally charge a credit card processing fee?
The practice of charging customers a processing fee for credit card payments is called a surcharge and is currently permissible unless otherwise restricted by state or federal laws.
Paying a surcharge for credit card processing is prohibited in the following states:
Colorado.
Connecticut.
Florida.
Kansas.
Maine.
Massachusetts.
New York.
Oklahoma.
Texas.
How can I accept credit card payments over the phone?
You will need a virtual terminal to process credit card payments over the phone. Payment gateways include virtual terminals as part of their service and include a secure login screen where the customer's information is keyed in and the payment is processed instantly over the internet. The merchant account provider usually pays the funds to your bank account a few days later.
Does credit card processing online always get charged per transaction?
Some online payment services like Helcim charge a flat monthly rate for e-commerce credit card processing, but most charge a small monthly fee in addition to a transaction fee.
Can I also process debit cards online?
Some debit cards can be processed by online merchant services if the debit card has a credit feature, but in most cases, you can only process debit cards in a physical store. An online merchant account works best with credit cards.
Can I set up payment processing on my website, or do I need to redirect customers to an online payment processing site?
With website payment processing, you can integrate an online payment gateway into your online store. This makes website credit card processing much easier for your customers because they can complete their entire transaction on your site.
What are 3rd party credit card processing companies?
A 3rd party credit card company is just a company that performs credit card processing online for small businesses. Since most merchants don't have their own credit card payment solution, they turn to a 3rd party provider.
Can merchant services do more than online credit card processing?
Yes. While some companies only offer online payment processing services, many offer POS systems and other in-store solutions.