Stripe Payments Reviews, Pricing Info and FAQs
Find out more about Stripe payments with customer reviews, pricing information and frequently asked questions.
Updated on June 11th, 2019
The SMB Guide is reader-supported. When you buy through links on our site, we may earn an affiliate commission. Learn more
Pricing:
Stripe charges a flat fee of 2.9% + $0.30 per transaction.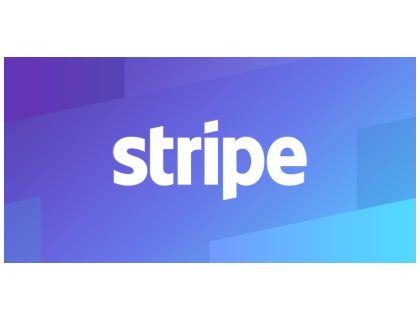 Review:
Pros: Great reporting capabilities and predictable flat-rate pricing.
Cons: Does not accept PayPal payments.
Bottomline: Fantastic platform to securely facilitate online payment processing.
Key Information:
| | |
| --- | --- |
| Co-Founders | |
| Founded | 2010 |
| Headquarters | San Francisco, CA |
| Number of Employees | 1,001-5,000 |
| Number of Customers | 100,000 |
| President | |
| Address | 510 Townsend Street, San Francisco, CA 94103 |
| Phone Number | +1 888-963-8955 |
| Website | |
News & Activity:
Reviews:
| Source | Review |
| --- | --- |
| | STRIPE is NOT user friendly. Political donations need to extra fields on their form, occupation and employer. There are no free plugins that interface with STRIPE that I have found that work for this purpose yet. Oh yeah, there are some great PAID ones, but they want an arm and a leg, not once, but every year. Some of them more than I pay for the hosting account. So if you have a good wordpress interface with stripe FOR POLITICAL DONATIONS, that works, AND IS FREE (or under $30) …PLEASE…..tell me about it. becuase I"m tired of installing and uninstalling plugin after plugin. |
| | Its not just a communication problem, it's a pattern. You guys did the same thing last year when you stopped returning fees on refunds. I couldn't believe my eyes when I read that you weren't returning fees anymore. I get not returning the flat 0.30 transaction fee, but not returning the % fees smacks of being more worried about the corporate bottom line than customers. Many processors refund the % fees, and there's no way you couldn't negotiate special dispensation with ""the various payment partners we work with"" to at least be able to return the % fee. I used to unabashedly recommend Stripe as the best payment processor -- a little expensive on the rate, but easy to set up and no monthly or hidden fees to worry about. That changed as soon as I had my first new customer screaming about getting whacked with fees on a refund. Didn't affect my account, and your messaging was horrible on that change as well, so I blissfully recommended unaware of the change until a new customer to whom I'd sung the praises of Stripe got hit and had to yank all of the Stripe code and go to a direct processor. Just because you grandfather existing customers doesn't mean you get off scot-free on unfavorable policies. My recommendation immediately changed to only use Stripe if access to special niche features like Stripe Connect or non card payments were required, and otherwise use a direct card processor with defined fees (and much lower rates, like 0.5% lower at least). Clearly your focus has changed from doing right by the little guy to ""customers handling large amounts of revenue"" and policies tilted toward the bottom line vs ""rightness"". That's fine, and a natural part of many corporations during growth... Just telling you how it's affected my perceptions of Stripe and my recommendations to customers. Negatively. -- Depends on volume and risk profile. There are many very sharp Authorize.Net resellers out there that will work with you to get a great rate for your situation. I've seen 2.2% rates on 50k/mo of processing for low risk customers. Of course, with that you get some additional fees to factor in -- monthly statement fee, international, Amex, etc... but it pencils out to way lower than 3% at a decent volume. For example, these guys: https://www.netcompaysystem.com And many of these processors will give you gross deposit which is the only way to make things easy for an accountant. The net fees model Stripe uses is a nightmare for reconciliation at any sort of scale. This isn't to say I've abandoned Stripe entirely -- there are some cases where it makes sense, when you're actually using some of the advanced features and API, not just a straightforward card charge. I just completed a Stripe Connect integration that handles millions a month for several clients... but even there you run into half baked/stapled on feelings when you try to produce a full featured process that works at scale. For example, there's no straightforward way to provide a batch report for a Stripe Connect client -- the charge ID's don't match up with the platform account, and the only way to fully map which charges/refunds/chargebacks are in a given deposit for the client account is to link them up by amount and date/time.... -- Research around. Many of the same processors will work with you even at low volume, although the rate wouldn't be as good. Of course, with little or no volume, the rate doesn't matter as much. |
| | There are definitely some merchant accounts that will gouge you on fees which is why I recommended Stripe above. (http://www.stripe.com) No monthly expense and low processing fees. Once we get larger we might look in to other processors, but Stripe is great for most people when starting out. |
| | Stripe has a lot of advantages, API being a huge one. I have heard of a few people that complain about delays in responses from them, but at least for me I have never had that. In fairness too, 99% of the time the answers I have needed are in their documentation. |
| | I just switched to stripe and I'm fairly pleased so far. Not using them directly for invoicing, only to accept credit card payments. |
FAQs:
Is there a Stripe payment integration for e-commerce?
There is a Stripe integration for Woocommerce, the online store platform. With this integration, customers on your e-commerce store can pay for their items through Stripe.
How long does Stripe payment processing take?
This depends on what country you live in. In the U.S. and Australia, it takes two days for withdrawals from your Stripe account to reach your bank account. In other countries, it can take between four and seven days.
Can I sign up for a Stripe credit card?
Stripe Inc. recently announced that they will start issuing credit cards, but the product has not been rolled out yet. In the meantime, Stripe credit card processing can accept payments from someone's credit card to another individual.
What is Stripe connect?
Stripe Connect is the Stripe payment gateway for businesses who need a third party host to conduct their transactions. With Connect, you can make Stripe online payments to sellers in over 25 countries.
What are some Stripe Payments alternatives?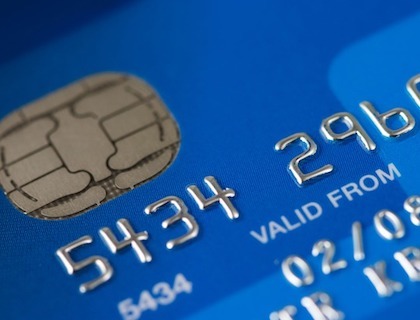 Where can I use stripe recurring payments?
If you need to bill your clients for a recurring amount, or if you need to pay a recurring amount, you can use Stripe recurring payments to automate this activity.
What are the various Stripe payment methods that I can use?
Stripe can accept payment methods like Visa, Mastercard, Discover, American Express, JCB and more.
What is a Stripe merchant account?
A merchant account is an account used by businesses who rely on the Stripe API to make and receive payments from customers.