Stripe Payments Reviews, Ratings, Pricing Info and FAQs
Find out more about Stripe payments with customer reviews, ratings, pricing information and frequently asked questions.
Updated on December 11th, 2018
The SMB Guide is reader-supported. When you buy through links on our site, we may earn an affiliate commission. Learn more
Stripe Payments Pricing:
Stripe charges a flat fee of 2.9% + $0.30 per transaction.
Stripe Payments Key Information Table:
| | |
| --- | --- |
| Co-Founders | John Collison, Patrick Collison |
| Founded | 2010 |
| Headquarters | San Francisco, CA |
| CEO | Patrick Collison |
| Number of Employees | 1000 |
| Number of Customers | 100,000+ |
| Address | 510 Townsend St., San Francisco, CA, 94103 |
| Website | |
Stripe Payments FAQs:
What is the price range for Stripe money transfers?
There is no tiered system for Stripe payment fees. Instead, there is a simple flat rate of 2.9% +$0.30 per transaction.
Is there a Stripe payment integration for e-commerce?
There is a Stripe integration for Woocommerce, the online store platform. With this integration, customers on your e-commerce store can pay for their items through Stripe.
How long does Stripe payment processing take?
This depends on what country you live in. In the U.S. and Austrailia, it takes two days for withdrawals from your Stripe account to reach your bank account. In other countries, it can take between four and seven days.
Can I sign up for a Stripe credit card?
Stripe Inc. recently announced that they will start issuing credit cards, but the product has not been rolled out yet. In the meantime, Stripe credit card processing can accept payments from someone's credit card to another individual.
What is Stripe connect?
Stripe Connect is the Stripe payment gateway for businesses who need a third party host to conduct their transactions. With Connect, you can make Stripe online payments to sellers in over 25 countries.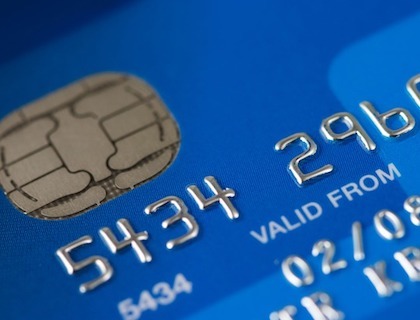 Stripe Recurring Payments:
If you need to bill your clients for a recurring amount, or if you need to pay a recurring amount, you can use Stripe recurring payments to automate this activity.
What are the various Stripe payment methods that I can use?
Stripe can accept payment methods like Visa, Mastercard, Discover, American Express, JCB and more.
How do I access my Stripe login?
Go to stripe.com and click "Sign In." Enter your credentials and you will be redirected to your Stripe dashboard.
What is a Stripe merchant account?
A merchant account is an account used by businesses who rely on the Stripe API to make and receive payments from customers.
Stripe Payments Reviews:
| Reviewer | Rating | Review |
| --- | --- | --- |
| Peta O. | 5/5 | A very quick customer service team that made set up very easy! |
| Gloria B. | 5/5 | I love Stripe! A great alternative to Paypal and other online payment platforms. |
| Lu D. | 5/5 | Great service. Super easy to set up and no technical issues along the way. |
| Allison B. | 5/5 | I have been using Stripe for over a year and the customer service team has always been reliable. |
| Robbie O. | 5/5 | Top notch tutorials and documentation with a very cheap fee structure. |
| Aaron F. | 5/5 | Great hands on, personal service. No complaints. |
| Mitch S. | 1/5 | Our Stripe account was closed unexpectedly which complicated several of our payments. |
| Fiona G. | 3/5 | A good service, but from an accounting perspective it is hard to calculate the individual fees for each payment. |
| Dawar K. | 5/5 | This is by far the best online payment solution that I have used. |
| Glen B. | 5/5 | I would recommened Stripe to other people because they have such good customer service. |