How to Accept Payments Online
Find out more about how your business can accept payments online and read about the leading online payment providers.
Updated on September 19th, 2023
The SMB Guide is reader-supported. When you buy through links on our site, we may earn an affiliate commission. Learn more
In today's business world, everything is increasingly internet-based. Because so much business is done online, it is important that companies know how to accept payments online.
Many small business owners wonder about how to accept online credit card payments, but they assume that it is too expensive. Read below to learn more about how to accept payments online and to view a list of some of the best online payment providers.
How to Accept Payments Online:
1. Choose a payment provider.
Before you begin to accept payments, you need to choose a provider. Some of the leading small business payment providers include:
There are many things to consider when you are choosing a payment provider, but one of the most important details is the cost. Most payment processors charge a per-transaction fee. If you have a high transaction volume every month, then you should seek out low transaction fees or a manageable flat monthly rate.
For pricing and ratings on the leading payment processors, check out our article on online credit card processing companies.
2. Sign up for a merchant account.
Once you have decided which payment provider you want to use, create an account with them. This usually involves sharing information about your business and creating a username and password through which you can access the back end of your payment gateway.
Your online payment account will need to be linked to your business bank account before you can get started. This means that payments made through the payment gateway will automatically be sent to your bank account once the transaction fees are deducted.
Questions to Ask Before You Sign Up:
Are there any monthly fees?
How much does the service cost per transaction?
Do I need an annual plan, or can I pay month-to-month?
Can I cancel at any time?
Does this system process multiple currencies?
Are there any other fees?
3. Add a payment gateway to your website.
Your payment gateway must be added to your website so that customers can use their preferred method of payment at the checkout. Keep in mind, there are two different types of gateways:
External Gateways: An external gateway redirects your customers to another website where their payment will be processed.
Direct Gateways: A direct gateway is integrated into your website and allows customers to make their payment without leaving the site.
It may be quicker to set up an external gateway, but being redirected can also be confusing for customers. A direct gateway can be more complicated to install, but it makes for a much cleaner transaction process. If you end up selecting a payment provider that uses direct gateways, ask them how their particular gateway can be added to your domain.
4. Tell customers what payment methods you accept.
Did you know that last year 78.65% of online purchases were abandoned at the checkout? That's over 3/4 of potential e-commerce sales!
Carts are abandoned at online checkouts for a number of reasons, but one of the leading causes can be a lack of the right payment methods. As your customers begin the checkout process, you should make it clear that you have a variety of online payment options for them to choose from (Visa, MasterCard, American Express, etc.). Consumers want convenience when they are shopping, which is the whole reason why you need to be able to accept online payments in the first place.
5. Start making money!
Now that you have a fully functional, easy to use online payment system on your website, you can start earning more money as sales come in. With one less obstacle between them and a purchase, more customers will begin to purchase your product or service.
Final Thoughts:
Because there are so many great payment solutions available to businesses today, accepting online payments has never been easier. Most payment providers only charge a per transaction fee, meaning your small business will only pay for the service when it uses it.
Online payments lead to more sales and a better customer experience. Now that you know how to set up credit card payment on your website, consider contacting a payment gateway provider and taking the next step.
FAQs:
How do I set up an online payment gateway?
Direct gateways are integrated into your webpage and usually require the help of a professional developer. External gateways are easier to set up by following the gateway provider's directions but can be more difficult for your clients to use as they are directed to external links.
What is the best way to receive payments online?
The best way to accept online payments is with credit and debit card transactions using a gateway provider such as Square or Paypal. This is also the simplest method of receiving online payments.
Is there a service that will allow me to accept payments online for free?
If you are a sole proprietor, you could use Google Wallet to accept payments for free. However, this is not allowed if you are a registered company. Basically, every legitimate payment provider for businesses has at least a small fee for their service.
How do I know if my business should take payments online?
You should accept payments online if your business is partially internet-based, or if you have noticed that customers are requesting it. Most business owners find that their sales actually increase once they figure out how to take payments online and accept payments using the most popular payment methods.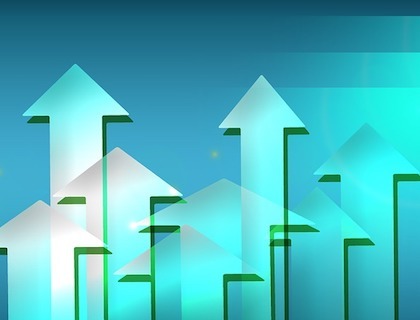 How do I accept credit card payments online?