Best Credit Card Processing for Small Businesses
Read average customer ratings and get reviews for the top credit card processing companies for small businesses, with answers to common questions.
Updated on February 16th, 2023
The SMB Guide is reader-supported. When you buy through links on our site, we may earn an affiliate commission. Learn more
Credit card processing companies allow small businesses to accept credit and debit cards securely. Credit card processing is an added expense for small businesses, but it's a necessary one for most companies at a time when fewer people carry cash.
Updates:
Updated 24th of August 2022
We have updated our list and pricing based on the latest research.
Updated 4th of June 2020
We have added some tips on lowering your credit card processing fees to our section on how to choose the best credit card processing company.
Updated 30th of April 2020
We have updated our table rankings due to our latest research. We have moved Stripe from 20th to 13th place and Helcim from 32nd to 20th place.
Our Pick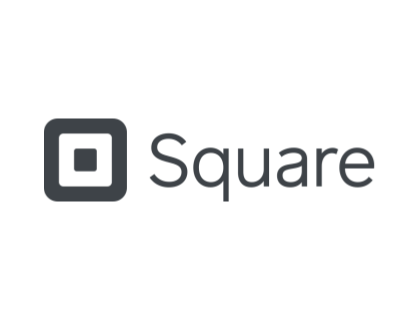 Credit Card Processor, Merchant Services, and POS System
Sign Up Free
Used by more than 2 million businesses.
Robust reporting.
Custom invoices.
Why We Chose Square, Braintree, and Stax:
Square's credit card processing service syncs seamlessly with Square POS, allowing businesses to quickly and easily accept credit card payments through their point-of-sale terminal or mobile credit card reader.
The Square payment platform allows for a variety of payment methods, including via invoice or through your business's website.
There is no monthly fee for Square credit card processing. Square charges a per-transaction fee of 2.6% to 3.5%, plus an additional fee per transaction for register and terminal transactions. As a result, businesses are only charged for what they actually use.
Braintree is our second choice for its excellent online payment processing platform. It offers transparent rates with no monthly fees and the ability to handle transactions from multiple pay-in points and channels.
Braintree is not, however, suitable for companies that want to integrate online and in-store payments and it does require some technical knowledge to set up.
Stax by Fattmerchant is our third pick for its features and integrations. Stax offers a monthly subscription fee that is best suited to mid to large-sized companies and includes built-in volume-based discounts. It also has a range of credit card processing solutions, such as online, in-person, mobile, and phone order payment processing.
Things to Consider When Evaluating Credit Card Processing Companies:
A fixed monthly fee may be acceptable if your business has high transaction volumes, but it could be too costly if your customers only pay you via credit card occasionally.
Most credit card processing companies allow businesses to accept credit card payments online. If this is not an option, you may want to find another provider.
The leading credit card processors allow for payments in multiple currencies. There is sometimes an additional transaction fee that is associated with this option.
Best Credit Card Processing Companies for Small Business:
| Rank | Name | Offer | Review | Learn More |
| --- | --- | --- | --- | --- |
| 1. | | From 2.6% + $0.10 /transaction | Credit card processing online and in-store that integrates completely with Square POS. Fast payment processing times. | |
| 2. | | From 2.59% + $0.49 /transaction | Makes it easy to accept credit card payments from customers through multiple channels. No monthly fees. | |
| 3. | | From $99.00 /mo. | Credit card processing for businesses of all sizes with advanced payment analytics. Pay one monthly fee for all your transactions. | |
| 4. | | Contact for quote. | All-in-one payment processing platform that accepts payments via mobile, online, and POS systems. Includes inventory and sales tracking with accounting options. | |
| 5. | | From 0.4% + $0.10 /transaction + $10.00 /mo. | Integrated payment solutions for in-store and online payment processing. Supports high-risk merchants, retailers, and high-transaction volume businesses. | |
| 6. | | From $59.00 /mo. | Affordable monthly pricing for credit card processing. Easy to use with strong customer support. | |
| 7. | | Contact for quote. | Online and mobile credit card processing options. Includes customized payment reports. | |
| 8. | | Contact for quote. | Includes payment analytics, a variety of credit card payment options, and integration with Gravity POS. | |
| 9. | | From 2.6% + $0.10 /transaction. | All-in-one credit card payment and POS solution designed for small businesses. Includes payroll services. | |
| 10. | | From 2.9% + $0.30 /transaction. | A secure online payment platform with predictable flat-rate pricing. Includes strong reporting capabilities. | |
| 11. | | From 5.5% + $0.75 /transaction + $150.00 /mo. | Designed for use on e-commerce websites and compatible with all major shopping cart platforms. Includes a helpful report feature. | |
| 12. | | From 1.9% + $0.30 /transaction. | The online payment platform can process credit card payments in multiple currencies. It is easy to use with a wide range of services. | |
| 13. | | From 1% /transaction. | The feature-rich POS system accepts credit cards. It can be used in conjunction with other QuickBooks accounting tools. | |
| 14. | | From $10.00 /mo. | In-store and online payment options that integrate seamlessly with Sage accounting software. | |
| 15. | | From 2.9% + $0.30 /transaction +$25.00 /mo. | Accepts online credit cards and electronic check payments. It incorporates e-commerce, mobile, and virtual payment processing. | |
| 16. | | From 1.86% + $0.08 /transaction. | Easy to use credit card processing with favorable rates for small businesses. Rates decrease the more transactions your process. | |
| 17. | | Contact for quote. | Accepts retail, mobile, virtual, or e-commerce payments and supports high-risk and hard-to-place merchants. | |
| 18. | | From $0.15 /transaction + $64.97 /mo. | Timely credit card processing for businesses with high transaction volumes. POS equipment is also available. | |
| 19. | | Contact for quote. | Offers online, in-person, and telephone payment processing services. Includes a user-friendly design with key features. | |
| 20. | | From 1.10% + $0.12 /transaction. | Offers easy-to-use mobile and virtual terminal payment processing. Lower prices for Costco members. | |
| 21. | | Contact for quote. | A secure payment gateway that is compatible with a wide range of e-commerce shopping carts. It does not require long-term contracts. | |
| 22. | | Contact for quote. | Offers an easy-to-use portal that allows users to accept credit cards and other payments from their website. | |
| 23. | | Contact for quote. | Offers in-store and mobile credit card payment capabilities that are suitable for a wide range of industries. It does not require setup or application fees. | |
| 24. | | From 2.19% + $0.25 /transaction. | Credit card processing online, in-store, and via mobile devices. Includes a great mobile app. | |
| 25. | | From 1.69% + $0.30 /transaction. | Mobile-first payment processing options across a wide range of platforms. Offers low monthly fees for businesses on-the-go. | |
| 26. | | Contact for quote. | Credit card processing services with loyalty program options. It does not require set up fees. | |
| 27. | | Contact for quote. | Web and mobile-based payment processing solutions tailored for online businesses and retail stores. Includes customer data management. | |
| 28. | | Contact for quote. | Offers a full suite of payroll and accounting services alongside credit card processing. Financing for small businesses is also available. | |
| 29. | | Contact for quote. | Credit card processing through provided POS terminals. Includes great customer support. | |
| 30. | | Contact for quote. | Credit card processing that is ideal for startups and e-commerce businesses. It is suitable for businesses of all sizes. | |
| 31. | | Contact for quote. | Payment processing services for merchants and software vendors. Unfortunately includes extremely high early termination fees. | |
| 32. | | Contact for quote. | Simple software with basic features, it offers pre-payment plans so that businesses can charge by credit card on a recurring basis. | |
| 33. | | Contact for quote. | Offers credit card payments that compliment the Flagship POS and wireless payment system. Includes e-commerce services. | |
| 34. | | Contact for quote. | Credit card processing that integrates well with existing POS and accounting systems. | |
| 35. | | Contact for quote. | Affordable but limited credit card processing within the U.S. Includes a $295.00 early termination fee. | |
| 36. | | Contact for quote. | Offers POS, payment processing, and marketing features with a range of payment plans. | |
Square vs. Braintree vs. Stax:
Square, Braintree, and Stax by Fattmerchant are all excellent credit card processing companies that offer transparent rates for their services. They are also all PCI compliant with strong fraud detection security measures.
Square is an all-in-one POS and credit card processing company that uses one flat, per transaction rate, no matter what kind of card is used in the transaction. Square also offers integrated in-store and online commerce. In comparison, Braintree is best suited for e-commerce transactions and does not integrate with in-store payments.
However, Braintree is similar to Square in that it also offers a flat per-transaction rate but Braintree's rate remains the more costly option, with its transaction fee costing $0.39 more than Square.
Stax also differs from Square and Braintree in that it has a monthly subscription fee as well as a per-transaction fee. This monthly fee does, however, remove any merchant markup on the credit card companies' transaction fees. Also unlike its competitors, Stax is best suited for mid to large-sized companies.
Square is our top pick because it offers transparent rates for different modes of payment, including invoice transactions, card-on-file transactions, and virtual terminal transactions. It also gives users three different choices for accessing their funds and is a complete solution for POS and credit card processing.
Square vs. Braintree vs. Stax Comparison:
| Offer | Square | Braintree | Stax |
| --- | --- | --- | --- |
| Swiped Payments | 2.6% + $0.10 | 2.59% + $0.49 /transaction | $99.00 /mo. |
| Keyed Payments | 3.5% + $0.15 | 2.9% + $0.49 /transaction | $99.00 /mo. |
| eCommerce Payments | 2.9% + $0.30 | 2.9% + $0.49 /transaction | $99.00 /mo. |
| Hardware | Square terminals, registers, stands, and readers. | PayPal Here card readers. | Dejavoo terminals and BBPOS mobile card readers. |
| Security | Data security PCI compliance coverage. | 3D Secure 2, PCI compliant. | PCI DSS compliance, end-to-end encryption, Tokenization, and TLS1.3. |
| Access to funds | Bank transfer within 36 hours or 1-2 business days of a transaction. Immediate access with the Square Card or custom transfers of a full day's payments at the end of the day is also available. | Bank transfer in 2-5 business days. | Bank transfer the next day or within 24 hours from the batch time. |
How to Choose the Best Credit Card Processing Company:
1. Consider the type of credit card processor you want to work with.
Credit card processing companies offer different pricing structures: tiered pricing, blended pricing, interchange-plus, and membership pricing. You will need to determine the pricing structure that is best for your company.
Tiered pricing structures have low rates for qualified transactions, but unqualified transactions will have much higher rates. There are often also hidden fees with tiered pricing. Blended pricing works in almost the same way as tiered pricing, except that there is one flat rate for transactions. However, this rate will be bundled with markup fees and processing costs.
Interchange-plus pricing is one of the most transparent pricing structures and shows the interchange (how much goes to the banks and card networks) and the markup for the processing company. Membership fees are flat monthly rates that allow clients access to wholesale banking and card network fees.
We would not suggest using a company with a tiered pricing structure due to the lack of transparency in fees. We would recommend using a company with blended, interchange-plus, or membership pricing.
Pricing Structures:
| Type of Fees or Rates | Best Processing Company | Pricing |
| --- | --- | --- |
| Blended Pricing | | 2.6% + $0.10 /transaction. |
| Monthly | | $59.00 /mo. |
| Membership Fees | | $99.00 /mo. + $0.08 /transaction. |
2. Decide which equipment you need to accept payments.
Depending on the type of payments you want to accept, you will need different types of equipment. Brick-and-mortar locations benefit from countertop check-out terminals. Restaurants, cafes, fairs, markets, and industries that require employees to travel frequently will need mobile card readers if they want to accept and process credit card payments on the spot.
Some companies also provide processing services for both in-store and online markets. If you already have a website or POS system, you will need a credit card processor that integrates well with your current system.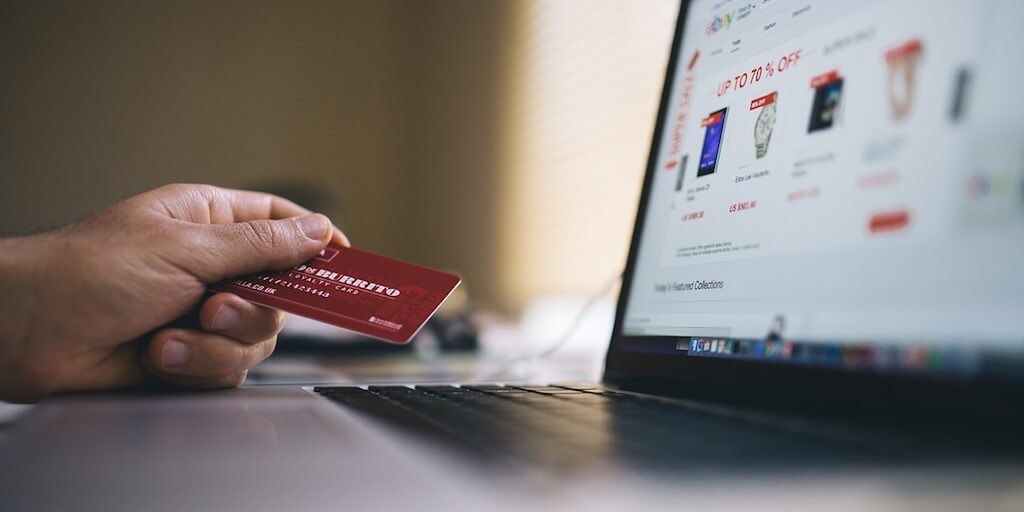 Find out more about online credit card processing with information about the leading online credit card processing companies.
Feb 9, 2023
Equipment needs:
| Best for | Company |
| --- | --- |
| Overall | |
| Variety of equipment | |
| Counter-top terminals | |
| Mobile credit card reader | |
| Integrated online and in-store processing | |
| Compatibility with existing software | |
| Low volumes of transactions | |
| High volumes of transactions | |
3. Consider your security options.
In order to prevent fraud and protect your company and your clients' data, you will want a processing company with comprehensive security and the latest in secure payment acceptance technologies. You will need to ask the company what fraud prevention tools they offer and check if they are PCI-DSS compliant.
4. Look for a company that has a good reputation in your industry.
Credit card processing companies have established partnerships with businesses in certain industries. These partnerships can benefit your business if you are in the same industry and can help you to grow your business's network. This also includes the sponsor banks that the processing companies work with. The more partnerships your chosen credit card processing company has, the more they'll be able to help your business grow long-term.
5. Call around for quotes.
There are quite a few companies that post their rates online, but there are also a lot that don't. Call at least three companies and ask in-depth questions about their rates and fees.
You may need to specifically request interchange-plus rates as some companies will only quote you their markup fees, which will be added to the interchange rate. Additionally, with blended pricing, you will not be able to see what the company's markup fees are, making it difficult to know exactly how much you're paying the company. Requesting the interchange-plus rate is the best way to see exactly what you will be paying and to whom.
Also, you will want to ask about any fees the company does not disclose on its website. This includes monthly fees, batch fees, PCI compliance fees, chargeback fees, gateway fees, and network fees. Some companies also have non-standard fees, like setup or application fees, quarterly technology fees, online reporting fees, postage or handling fees, audit fees, and access fees. You should avoid companies with non-standard fees.
How to Limit Credit Card Processing Fees:
Compare all processing, interchange, and membership fees and not just the per-card fee.
If you already have a merchant account, try to negotiate for a lower rate.
If the credit card processing company charges per credit card batch, see if they can process batched transactions only once per day.
Implement strong credit card security.
Check state and federal laws to see if you can pass some of the processing fees on to your clients, either through raised prices, point-of-sale fees, or minimum dollar amount limits on credit card purchases.
6. Consider companies with month-to-month contracts.
It can be costly and difficult to close a standard three-year contract. They usually have 30 to 90-day cancellation windows and an early termination fee. A month-to-month contract will give you the freedom to switch to a different processing company if you have any issues or complaints.
Tip:
If the processing company you are interested in doesn't have a month-to-month contract on their website, ask the sales rep for one. Usually, they will be willing to give it to you to get your business, but make sure that you read the contract to check that it's been updated.
Payment Processing Trends to Watch:
Cash payments are decreasing in usage, down from 89% to 77% worldwide, while alternative options are on the rise. The focus is shifting to contactless payments with near-field communication technology so that customers can simply tap or wave their cards near a card reader.
Contactless payments are expanding into allowing merchants to accept mobile wallet payments from companies such as Apple Pay, Google Pay, and Samsung Pay. There are also payments from watches, wearables, or fobs.
Security measures are also evolving, with the addition of EMV technology as the new standard. EMV chips also mean that signature authentication has become practically obsolete, but a new trend to watch for could be biometric authentication.
Fingerprints are already being used to unlock smartphones and authenticate mobile payments and mobile bank transfers, so they may expand into other areas to make transactions more accurate and secure.
A future trend for payment processing may also include artificial intelligence to detect and stop fraud.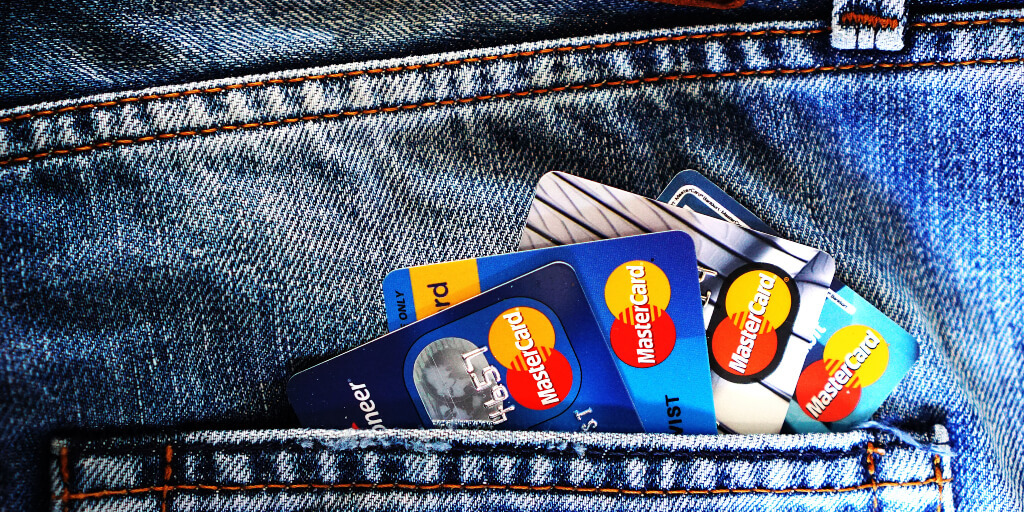 Learn How to Get a Business Credit Card. Includes a step-by-step guide, checklist, and FAQs.
Sep 19, 2023
FAQs:
Which credit card processing company is cheapest for small business?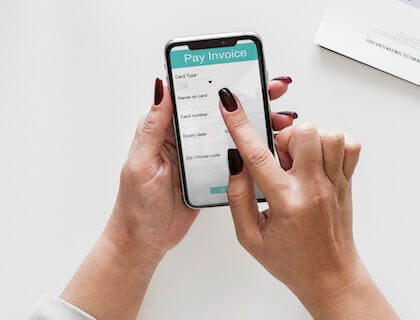 What are the best payment processing companies?
How can a small business accept credit cards?
Select a POS System.
Select a Merchant Account.
Select a Payment Gateway.
Purchase Required Equipment.
How do I choose a credit card processing company?
Decide which type of credit card processor you want to work with.
Determine how you plan to accept card payments.
Call three processors for quotes.
Ask for interchange-plus rates.
Find the lowest fees.
Get a month-to-month contract.
Buy processing equipment.
What does a payment processing company do?
Credit card processing companies allow small businesses to accept credit and debit cards securely. They are appointed by a merchant to manage transactions from various channels, such as credit cards and debit cards for merchant-acquiring banks.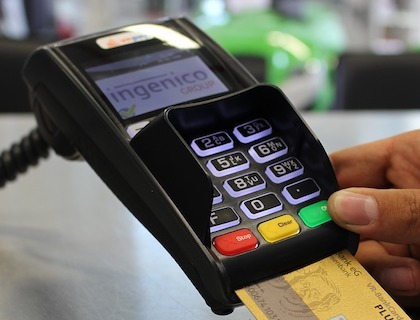 What is a good effective rate for credit card processing?
Processing fees are typically a percentage per transaction, plus a flat fee, such as 2.2% + $0.25. There are also fees that can be added on such as compliance and chargeback fees. Fees vary by whether cards are accepted online or in person, based on average sale amount and several other factors.
Which companies are best for mobile credit card processing?
Square.
PayPal.
Shopify.
QuickBooks Payments.
Merchant Anywhere.
Braintree.
What will credit card payment processing cost my business?
There are a lot of variables, from whether you take payment online or in-person, whether you swipe or enter manually, the size of your average sale, and what type of business you are in. Finding the cheapest credit card processing for your business will require talking to processors directly, and nailing them down on fees.
What are merchant services?
Merchant services include a host of business financial services, such as POS systems, gift cards, check drafting, credit card processing merchant services, and more.
How can I decide on a credit card merchant?
Look at their ratings from customers, BBB ratings, and read payment processor reviews. There are some companies that have gotten reputations for hidden fees and bad customer service that you'll want to avoid.
Beyond that, see that they fit your business. Some companies are better for smaller ticket sales, others for mobile or online payments. Some are better for high-risk transactions or high ticket sales. It's difficult to name just one best credit card processing company for small businesses with so many variables.
Where do I get a credit card machine for small business?
Most companies offer credit card machines or devices that work with smartphones or tablets. Some of these devices are free, and some you'll need to pay for, depending on your business needs.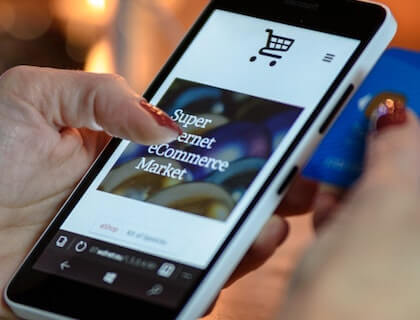 What are the best eCommerce credit card processing providers?
Square.
PayPal.
Payline Data.
Authorize.Net.
Shopify.
Stripe.
Braintree.
What is high-risk credit card processing?
Businesses that have a high chargeback rate, are known for fraud, operate on the fringes of the law, have high average ticket sales, or are based off-shore may all be considered high risk, and may have to pay high fees, have trouble getting processing services at all, or have difficulty finding a credit card processing provider who will work with them.
Who has credit card processing for small businesses with no monthly fee included?
Shift, Square, Spark Pay, PayPal, EMS, and others don't require monthly fees, or at least offer plans without them. Depending on your business though, this may not be the best option for you. Some credit card processing services give discounted transaction fees in exchange for monthly payments.
Does credit card processing online always get charged per transaction?
Some online payment services like Helcim charge a flat monthly rate for e-commerce credit card processing, but most charge a small monthly fee in addition to a transaction fee.
If my business processes credit card payments online, can I also process debit cards?
Some debit cards can be processed by online merchant services if the debit card has a credit feature, but in most cases, you can only process debit cards in a physical store. An online merchant account works best with credit cards.
Can I set up payment processing on my website, or do I need to re-direct customers to an online payment processing site?
With website payment processing, you can integrate an online payment gateway into your online store. This makes website credit card processing much easier for your customers because they can complete their entire transaction on your site.
What are 3rd party credit card processing companies?
A 3rd party credit card company is just a company that performs credit card processing online for small businesses. Since most merchants don't have their own credit card payment solution, they turn to a 3rd party provider.
Can merchant services do more than online credit card processing?
Yes. While some companies only offer online payment processing services, many offer POS systems and other in-store solutions.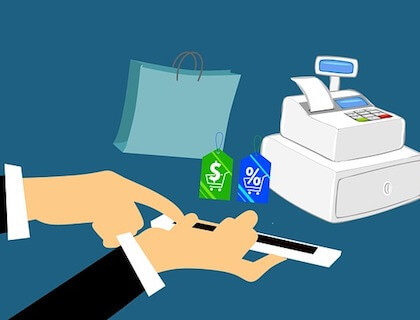 What are some online merchant account providers?
Square.
National Bankcard.
PayPal.
Payline Data.
QuickBooks Payments.
Stripe.
Braintree.