Authorize.net
Learn more about Authorize.Net, a secure online payment gateway. Includes key information, reviews, and ratings about this credit card processing company.
Updated on February 8th, 2023
The SMB Guide is reader-supported. When you buy through links on our site, we may earn an affiliate commission. Learn more
Updates:
Updated 7th of February 2023
We updated the pricing and key information table.
Authorize.net is a payment gateway service that allows businesses to accept credit card and electronic check payments online. They incorporate e-commerce, mobile, and virtual payment processing to ensure a seamless payment experience for customers.
Also Consider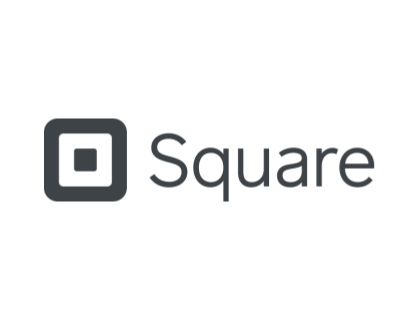 POS and Credit Card Processing
Sign Up Free
Used by more than 2 million businesses.
Robust reporting.
Custom invoices.
Pricing:
| Plan Name | Pricing |
| --- | --- |
| All-in-One Option | $25.00 /mo. + 2.9% + $0.30 /transaction. |
| Payment Gateway Only* | $25.00 /mo. + $0.10 /transaction. |
| Enterprise Solutions | Contact for quote. |
*With the Payment Gateway Only option, there's an additional $10.00 daily batch fee.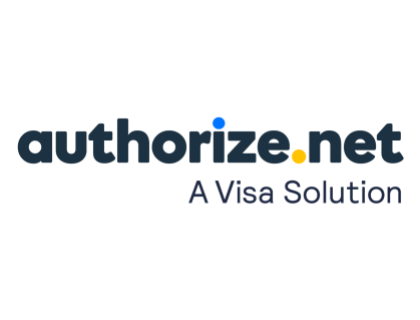 Review:
Pros: Fantastic Advanced Fraud Detection Suite feature and great virtual POS system.
Cons: Data portability can become costly.
Reputation: Superb platform to securely manage payment gateway processes.
Key Information:
| | |
| --- | --- |
| Legal Name | Authorize.net |
| Founder | Jeff Knowles |
| Founding Date | Jan 01, 1996 |
| Number of Employees | 99 |
| Number of Customers | 430000 |
| Telephone | |
| Website | |
FAQs:
How do I set up Authorize.net?
Log in to your Authorize.net account
To open your Settings, click on the Account tab at the top-right of the screen.
Scroll down to the Security Settings header.
Click on API Credentials & Keys.
Use the API Login ID.
Is Authorize.net safe to use?
Yes, it's very safe. Authorize.net offers a number of security features.
Card Code Verification.
Transactional IP Blocking.
Suspicious Transaction Filters.
Address Verification.
Daily Velocity Filters.
Shipping Address Mismatch Filters.
Where is Authorize.net located?
Authorize.net is based in American Fork, Utah.
Does Authorize.net accept Discover?
Yes. Authorize.net accepts American Express and Discover, among others. Your first step when using a new card type is to ask your Merchant Service Provider (MSP) to make the necessary arrangements for the acceptance of a new credit card.
What is Authorize.net AIM?
Authorize.net AIM is an extension that allows for integration with WooCommerce. The extension allows for a secure and reliable payment option with WooCommerce.
What is a transaction key in Authorize.net?
A transaction key is a randomly generated alphanumeric password in the Merchant Interface. It works with your API Login ID and authenticates you as a user of the Authorize.net Payment Gateway when making transactions from your Web site.
What is a merchant account on Authorize.net?
A merchant account is a financial institution or bank account that handles payments every time a customer purchases something from you. Your merchant account fees are billed separately by your merchant account provider.
How do I add Authorize.net to my WordPress site?
Get a dedicated IP address and SSL Certificate for your website from your web host.
Choose a WordPress plugin to provide the form and payment gateway connection.
Get the API login ID and Transaction Key from the Authorize.net account.
Create an excellent user experience.
How much does Authorize.net charge per transaction?
Authorize.net charges $0.30 per transaction in the All-in-One Option, and $0.10 per transaction in the Payment Gateway Only plan.
How do I get an Authorize.net payment gateway?
Go to Settings.
Go to Online Payments.
Click Accept Credit Card Payments.
Choose Authorize.net.
Enter API login ID and Transaction Key.
Choose the Credit Cards you accept.
What is the price range of Authorize.net?
Authorize.net pricing starts at $25.00 per month. The All-in-One option includes an additional 2.9% plus $0.30 per transaction. If you only need a payment gateway, the charge is $0.10 per transaction in addition to the monthly fee.
How does Authorize.net work?
Authorize.net is an online payment gateway that enables businesses to process payments via credit card, e-check, mobile devices, virtual POS (with a card reader), or through your website. As a business owner, you can also turn your phone into a mobile point of sale (mPOS) to accept payments wherever you are at any time. Software features include fraud protection, storing of customer details for future purchases, invoicing, and simple check-out.
What are some Authorize.net alternatives?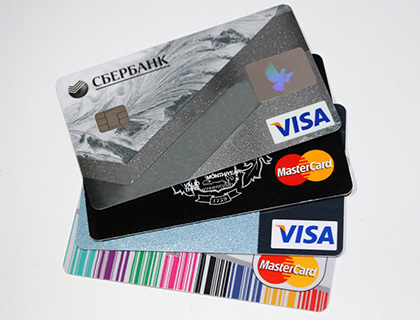 Is Authorize.net secure?
Authorize.net is owned by Cybersource. The company provides a secure credit card processing system that complies with payment card industry standards (PCI DSS). Sensitive payment information is stored on secure servers and fraud protection filters are included in all packages.
Does Authorize.net integrate with API?
Yes, you can manage your customer profiles and process transactions via your Merchant interface or integrate your website or app using API.
What is Authorize.net Accept Suite?
Authorize.net Accept Suite offers a range of integration options and can be customized to suit your business.
How do I get in touch with Authorize.net support?
Click support in the top right-hand corner on the main website. You'll be directed to the customer support page where you can find various solutions and answers to common questions. Or you can contact Authorize.net customer service 24/7 at 1-888-323-4289.