Best Free Accounting Software for 2019
Get information on the best free accounting software, including customer ratings and reviews, and the terms of their free trial offers.
Updated on June 10th, 2019
The SMB Guide is reader-supported. When you buy through links on our site, we may earn an affiliate commission. Learn more
Free accounting software for small business helps companies to organize their finances better and more quickly. It is typically either cloud-based or available as an open source download.
Best Free Accounting Software:
| Our Ranking | Software Name | Free Offer |
| --- | --- | --- |
| 1. | | Individuals only. |
| 2. | | Limited features. |
| 3. | | For 1 user, 2 projects. |
| 4. | | Trial. |
| 5. | | Demo. |
| 6. | | For 1 user, 5 customer invoices. |
| 7. | | Unlimited |
| 8. | | Unlimited. |
| 9. | | For 1 user, 1 company. |
| 10. | | Unlimited. |
| 11. | | Unlimited. |
| 12. | | Up to 5 employees. |
FAQs:
Is there really free online accounting software?
Yes, there are several companies that offer small business accounting software that is truly free. Some are on a trial basis, others limit the number of users you can have, and a few of the open source ones, like GnuCash, are free downloads for unlimited use.
Where can I find a free small business accounting software download?
For an accounting software free download, check out GnuCash, Turbo Cash, Money Manager Ex, and Invoice Expert. Each of these companies offers free business accounting software that's open source and available to download.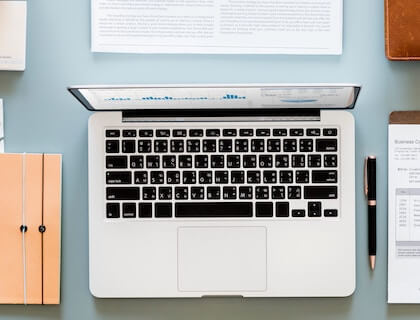 What are the best free accounting software?
Is there any free accounting software for non-profits?
What free accounting software is available for Mac?
GnuCash and Money Manager Ex are available as downloadable open source accounting software for Mac. You can also try free accounting software online, such as Wave Accounting or Roboeyelabs, which work in your browser, so it doesn't matter what type of device you use.
Is there free church accounting software?
Try Wave Accounting, GnuCash, ZipBooks, Turbo Cash, Express Accounts, Invoice Expert or Money Manager Ex. Most small business accounting software free offerings should work well for a church.
How can I decide which is the best free accounting software for small business?
Start by thinking about whether or not you want customer support. The totally free, downloadable accounting software won't come with much support, apart from internet forums. If you're willing to go with a freemium or free trial software, you'll be able to get support when you need it.
What is the easiest accounting software for small business?
What is the best accounting software for small businesses?
We recommend Wave Accounting for your small business. The cloud-based solution offers a mobile app, payroll features, financial reports, and records your expenses.