Squareup Reviews, Ratings, Pricing and FAQs
Learn more about the popular Squareup POS system for small businesses. Read pricing info, customer reviews and ratings.
5 min read • Last updated on December 12th, 2018
Squareup Reviews, Ratings, Pricing and FAQs
Squareup is a popular POS system for small businesses in the retail and food industries. With Squareup, merchants can process credit cards or other electronic payment methods, keep inventory, send invoices and more.
Squareup Pricing:
| Hardware/Accessories | Price |
| --- | --- |
| Square Chip Card Reader | $29.99 |
| Square Contactless and Chip Reader | $49.00 |
| Square Stand for Contactless and Chip | $169.00 |
| Square Register | $999.99 |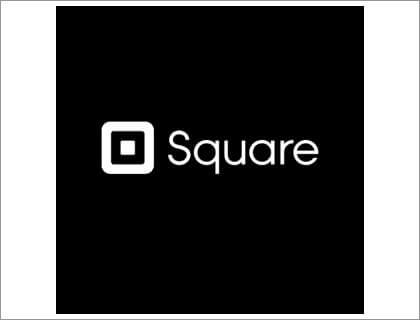 Squareup Summary:
Pros: Affordable, flat-rate pricing with comprehensive features for a complete POS solution.
Cons: Limited functionality for large businesses with high transaction volumes.
Bottomline: Squareup is an industry-leading platform that is affordable and secure for small businesses.
Squareup FAQs:
What is the price range for Squareup?
Square costs anywhere from 2.75% per transaction for card payments to 3.4% + $0.10 for manually entered payments. Interac flash cards are charged a flat rate of $0.10 per purchase. In addition to these fees, merchants who use Square need to purchase one of their POS systems, which range in price from $29.99 to $999.99.
I visited the Squareup online store at www.squareup.com, but is the service itself free?
Unlike some POS systems that charge a flat monthly rate, Square charges merchants per transaction, with rates starting at 2.75%. This way you can accept credit cards through Square payment and only pay for what you use.
Does Square have a credit card reader for iPhone use?
Yes. With the Square card reader you can tap or swipe cards to take credit card payments. The card reader is for iPhone and Android phones. The simplicity and versatility of the Square credit card reader makes it the most popular credit card reader for phone transactions.
Can I view my Squareup dashboard on the Squareup website?
Just go to squareup.com and click "sign in" at the top of the page. The Square (sometimes abbreviated "Sq") dashboard displays all of your account information.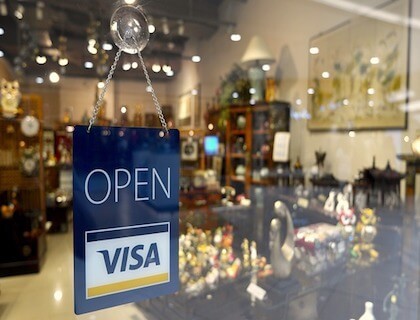 How to Accept Credit Card Payments with Square:
Add items to the bill.
Tap "charge" and select the payment method on your device.
Swipe or tap the customer's credit card on the card reader.
Payment is complete.
Do I need a credit card app to process Square credit card payments?
To get started with mobile credit card processing, you'll need to download the Square reader app. If you are using a full Square register, you can download the Square register app. Remember, you'll need either the Square credit card swiper for phone transactions or the credit card scanner on the register.
Can I get a card reader from squareup.com free?
The Square Magstripe Reader is available on the website free of charge. Keep in mind, the Magstripe Reader is limited to swiping cards, so it's really just an entry-level product.
How do I contact Square investor relations?
To speak with someone from Square's investor relations team, you can email ir@squareup.com.
How much does Square credit card processing cost?
Square charges a per transaction fee of 2.7% for credit cards.
Are there any Square alternatives?
Is there a Woocommerce/Square integration?
There is a Square integration for Woocomerce. Woocommerce users can use this integration to incorporate Square as the payment system for their online store.
Squareup News & Activity:
Squareup Key Information:
| | |
| --- | --- |
| Co-Founders | Jack Dorsey, Jim McKelvey |
| Founded | 2009 |
| Headquarters | San Francisco, CA |
| CEO | Jack Dorsey |
| Address | 1455 Market Street, Suite 600, San Francisco, CA 94103, USA |
| Website | |
Squareup Reviews:
| Reviewer | Rating | Review |
| --- | --- | --- |
| Jessica A. | 5/5 | Square responded to my inquiry with lightning speed. I very satisfied with their service. |
| Geoff G. | 4/5 | Offers a simple point of sale operation for small businesses. |
| Charlene W. | 5/5 | The reports are easy to interpret and the software works so well for offsite payments from clients. |
| Joseph C. | 5/5 | EASY to set up and use! In short time, we were able to set up our entire library online and make it simple to purchase and sell products. |
| Krystal S. | 4/5 | I love being able to add pictures of the items to the system, but our inventory list is not compatible with Square. |