WooCommerce Reviews, Ratings, Pricing Info and FAQs
Learn more about WooCommerce with customer reviews, ratings, pricing information and frequently asked questions.
Updated on December 11th, 2018
The SMB Guide is reader-supported. When you buy through links on our site, we may earn an affiliate commission. Learn more
WooCommerce is an e-commerce platform for online stores. With WooCommerce, you can display and sell items in your store. The software helps automate online sales and it can be integrated with dozens of other online tools.
WooCommerce Pricing:
| WordPress Hosting | Monthly Price |
| --- | --- |
| Basic Site | $6.95 /mo. |
| Mid-Range Site | $8.95 /mo. |
| Advanced Site | $12.95 /mo. |
WooCommerce Key Information Table:
| | |
| --- | --- |
| Co-Founders | Adii Pienaar, Magnus Jepson, Mark Forrester |
| Founded | 2008 |
| Headquarters | Cape Town, SA |
| CEO | Magnus Jepson |
| Number of Employees | 90 |
| Website | |
WooCommerce FAQs:
What is the price range for WooCommerce plans?
WooCommerce monthly plans for WordPress sites range in price from $6.95 to $12.95. There are extra costs for additional options, such as $50.00 per month for marketing services.
What are the different options for WooCommerce payment gateways?
WooCommerce has dozens of different payment gateway options, including PayPal, Stripe and Amazon Pay. There is also a Woocommerce/Square integration if you want to use WooCommerce with your POS system.
What are WooCommerce themes?
WooCommerce themes are the various design themes that you can choose for your online store. There are free WooCommerce themes that you can download from WooThemes, or paid versions that you can download from third-party providers.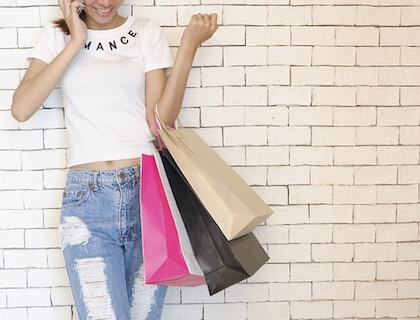 WooCommerce vs. Shopify
Shopify has a simplified pricing structure with low monthly costs, while the cost of WooCommerce can be greater depending on what features you want to use. WooCommerce is a better solution for people who want a customizable approach rather than an out-of-the-box solution like Shopify.
How do I contact WooCommerce support?
To contact WooCommerce support, go to woocommerce.com/contact-us. You can log in to submit a support request or chat with a support agent.
Where can I find a list of WooCommerce shortcodes?
There is a complete list of shortcodes at https://docs.woocommerce.com/document/woocommerce-shortcodes/. You can use these codes when you are programming your Wordpress/WooCommerce site.
Is WooCommerce free?
Yes and no. The most basic WooCommerce integration is free, but the available themes and features are limited. If you want to use the WooCommerce plugin for advanced e-commerce functions, you are better off getting a paid version.
Is there a way to create a WooCommerce gift card for online shoppers?
There is a special WordPress plugin for WooCommerce that allows you to create virtual gift cards. Your customers can buy these gift cards and share them with friends or family via email.
What is WooCommerce Memberships?
WooCommerce Memberships is an extension for WooCommerce that allows you to restrict content to registered users. With this extension, you can limit all or some of your content through WooCommerce subscriptions.
Is WooCommerce an open-source platform?
The WooCommerce API is open to developers and programmers for customization. Because of this, online stores can work through the back-end of the software to make adjustments to their store.
WooCommerce Reviews:
| Reviewer | Rating | Review |
| --- | --- | --- |
| Thomas C. | 5/5 | WooCommerce makes it so much easier for customers to browse through your items and get through the checkout. |
| Mike M. | 4/5 | The system continues to improve with updates. We've used it for a few years and I would recommend it to anyone. |
| Darrin W. | 5/5 | The best DIY solution for online stores! Integrates seamlessly with WordPress sites. |
| Megan M. | 5/5 | Very easy to use with our existing WordPress site. The free version saved us so much money! |
| Matthew M. | 4/5 | WooCommerce has made building and hosting online stores for my clients simple and effective. |
| Yaroslav K. | 5/5 | The WooCommerce user interface continues to get better with each update. |
| Leola S. | 4/5 | WooCommerce makes it easy to integrate multiple payment methods so that my customers have lots of options. |
| Eric R. | 4/5 | The best open-source e-commerce software for WordPress. The only con is the cost of the premium plans. |
| Mitch M. | 4/5 | This is the best e-commerce software that I have used, but special features come with extra costs. |
| Scott B. | 5/5 | A highly customizable solution that is easy to install and maintain. |