Wix Reviews
Compare Wix to top competitors including Squarespace and Weebly. Get detailed information on pricing and features, and answers to common questions.
Updated on June 24th, 2020
The SMB Guide is reader-supported. When you buy through links on our site, we may earn an affiliate commission. Learn more
Wix is a cloud-based web development platform with eCommerce functionality for small businesses. Features include templates, product galleries, and shipping and tax management. Businesses use Wix to set up online stores.
Updates:
Updated 27th of January 2020
Added new Connect Domain and Combo plans. The price for an ad-free website has changed from $12.50 to $8.50 per month.
Updated 12th of February 2020
Made it easier to compare prices with Squarespace and Weebly.
Pros and Cons:
Pros
Wix AID (Artificial Design Intelligence) can design a site for you in a few minutes.
Choose from 500+ beautifully-designed templates, suitable for a range of websites.
Manually create mobile-optimized websites.
Use drag-and-drop to easily customize your website template.
Great for creating a basic website.
Free version available.
Cons
Basic plan does not remove Wix ads from your website.
Can take up to 48 hours for your site to appear live.
Editing templates can take much longer than expected.
Customer support and communication is poor.
Subscription cancellations can be difficult.
Once site has gone live, you cannot change templates.
Review:
Wix is a website builder that uses ADI (Artificial Design Intelligence) as well as a drag-and-drop editor to create websites fast. Wix App Market has tons of useful apps to optimize and improve the capabilities of your site. Wix is mobile-friendly, but you may need to manually adapt your site so it works on a smaller screen.
Highlights:
Ideal for novices who need to get a site up and running fast.
A wide range of impressive templates that can be selected based on industry.
Hundreds of apps available for integration on the Wix App Market.
Site backup that allows you to restore your website to a previous version, ensuring important information is never lost.
Useful help centre information at your fingertips.
Shortcomings:
Once you've gone live, you cannot change templates, so choose carefully. The free plan never expires, but you'll have to use a Wix subdomain on this plan, which can seem unprofessional. Wix advertisements are still visible on the entry package.
Reputation:
Most users are happy with Wix's wide range of templates, user-friendly interface, and variety of complementary apps. However, Wix has a poor reputation when it comes to customer service, despite its A+ rating on Better Business Bureau (BBB). Most customers cited poor communication, lack of support, and difficulties getting refunds as the problems they've experienced.
At a Glance:
| | |
| --- | --- |
| Free basic package with advertisements | Yes. |
| Wide range of professional templates | Yes. |
| ADI (Artificial Design Intelligence) for quick website-building | Yes. |
| 24/7 Support | No. |
| Suitable for beginners | Yes. |
| Wide range of apps available | Yes. |
| Mobile-friendly | Yes. |
Pricing:
| Plan Name | Monthly Pricing |
| --- | --- |
| Connect Domain | $4.50 |
| Combo | $8.50 |
| Unlimited | $12.50 |
| V.I.P. | $24.50 |
| Business Basic | $17.00 |
| Business Unlimited | $25.00 |
| Business V.I.P. | $35.00 |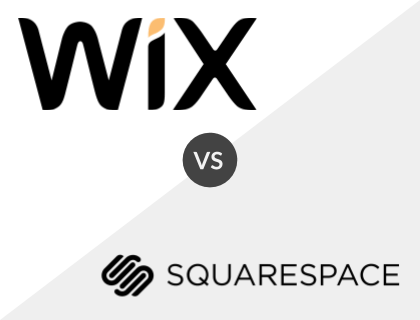 Wix vs Squarespace:
Squarespace and Wix both provide high-quality templates, but Wix offers the revolutionary ADI (Artificial Design Intelligence) that allows even the most inexperienced users to have a full website up and running in under an hour. Wix has a free version, while Squarespace only offers a trial. Both are great for small to medium enterprises.
Wix vs Squarespace Comparison:
| Offering | Wix | Squarespace |
| --- | --- | --- |
| ADI (Artificial Design Intelligence) | Yes. | No. |
| Free version | Yes. | Only free 14-day trial available. |
| Good for beginners | Yes. | No. |
| Phone support | Yes. | No. |
| Discounts for paying annually | No. | Save up to 30%. |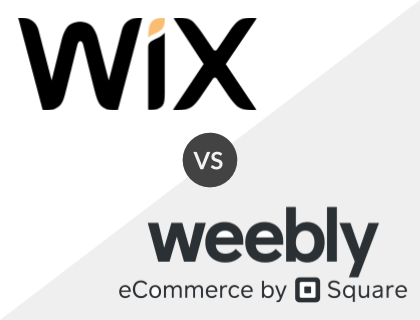 Wix vs Weebly:
Wix and Weebly are similarly priced and both good options for beginners, but they have a few important differences. Wix can create a website in minutes with ADI, but it cannot handle websites as large as Weebly can. However, Wix does accept offline payments, whereas Weebly does not. Both offer free plans so you can test them beforehand.
Wix vs Weebly:
| Offering | Wix | Weebly |
| --- | --- | --- |
| Good for beginners | Yes. | Yes. |
| Template Customization. | Flexible. | Limited flexibility. |
| Offline payments | Yes. | No. |
| Large websites | No. | Yes. |
Key Information:
| | |
| --- | --- |
| Legal Name | Wix.com, Inc. |
| Founder | |
| Founding Date | Jan 01, 2006 |
| Address | 6350671, Nemal Tel Aviv St 40, Tel Aviv-Yafo, Israel |
| Number of Employees | 3231 |
| Number of Customers | 2000000 |
| Telephone | |
| Website | |
FAQs:
Is Wix really free?
Yes, but your website will display with Wix advertisements and you will have to use a Wix subdomain.
Can I earn money from Wix?
Yes. Wix has various features that allow for monetization.
Google AdSense.
Creating an eCommerce website.
Affiliate Programs.
Sell Digital Products.
Is Wix better than WordPress?
Users seem to favor Wordpress over Wix when it comes to building a website. While Wix websites are not SEO friendly, have limited customization options, and are unable to change its design once launched, Wordpress websites have a complicated admin dashboard and require additional hosting fees.
How much does Wix cost per month?
Wix's pricing ranges from $4.50 per month to $35.00 per month. The cheapest ad-free version is $8.50 per month.
Is Wix logo maker free?
The Wix logo maker comes free with your Wix account, but only the demo logo is free to download. To get the proper logo file, you will need to purchase it. The Basic Logo costs $12.99, the Professional Logo costs $49.99, and the Professional Logo and Website package costs $99.99.
What can Wix do?
Business websites.
Ecommerce stores.
Personal websites.
Blogging.
Scalability.
Does Wix give you a domain name?
Yes. If you purchase a yearly Unlimited, Pro, VIP, Business Basic, Business Unlimited, or Business VIP Premium Plan, you'll receive a voucher for a 1 Year Domain at no cost.
Can you run ads on Wix?
Yes, there are a number of ways you can run ads on Wix.
Upload the advert as an image and link it to the relevant URL.
Add Tracking Tools & Analytics.
Use the Google AdSense app to display third-party ads.
Use embedded custom code to place ads.
Does Wix allow affiliate marketing?
Yes, Wix allows for affiliate marketing, but you will have to pay for hosting and have a dedicated domain.
Can I use my own domain with Wix?
Yes. There are three ways of connecting your own domain to your Wix account.
Purchase a domain from Wix.
Connect a domain purchased from another host.
Transfer a domain from another host.
What platform is Wix built on?
Wix is a cloud-based web development platform built on HTML5.
Can I use WordPress with Wix?
Yes. To use your Wordpress blog with Wix, connect your blog to a subdomain (e.g. blog.websitename.com).
Does Google like Wix?
One of Wix's biggest drawbacks is that it isn't SEO friendly. Most of its issues have been solved, but it's still seen as inferior to its competitors when it comes to SEO. It suffered from various issues.
Terrible URL structure.
Adding alt attributes
Difficulty optimizing the title tag, URL and meta-description of your posts.
Built on Flash technology.
Is there a Wix free trial?
Wix offers a very basic free version for personal use.
What are some Wix software integrations?
Acuity.
Twitter.
Facebook.
Instagram.
Xero.
What are some Wix alternatives?