Best Video Conferencing Solutions for 2023
Find the best video conferencing for your small business. Includes the top video conferencing services ranked, with pricing information and FAQs.
Updated on January 24th, 2023
The SMB Guide is reader-supported. When you buy through links on our site, we may earn an affiliate commission. Learn more
Video conferencing solutions, or video conferencing services, allow businesses to hold meetings online with people inside or outside the company, with voice, video, and screen sharing capabilities. They allow for multiple participants in different locations, access control and invitations, reminders, text chatting, and more.
Our Pick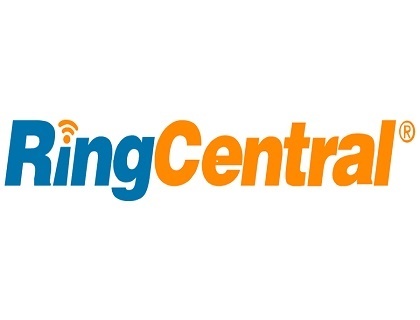 VoIP, Phone System, Fax, Video Conferencing, and more.
Get a Quote
Free trial available.
No contract required.
Unlimited phone calls, conference calls and video meetings included.
Why We Chose RingCentral:
RingCentral offers an intuitive solution backed by hands-on customer support. This video conferencing solution integrates with Microsoft Outlook, Google Calendar, and iCal, making it easy for users to schedule and join meetings.
Beyond supporting HD video quality and delivering fantastic screen sharing capabilities, RingCentral lets hosts record meetings. With permission from hosts, participants may do the same. Another standout feature is RingCentral's inclusion of Glip, which comprises messaging, task management, document sharing, and collaboration options.
Businesses looking to expand their team's communication options may want to check out RingCentral's free plan before committing to a paid subscription. Alternatively, be sure to view our list of free video conferencing solutions.
Things to Consider When Evaluating Video Conferencing Solutions:
Poor audiovisual quality can hamper communication and lead to frustration. High-quality video conferencing platforms should be fairly impervious to group size and able to accommodate the use of built-in features such as screen sharing, all without sacrificing audiovisual quality.
You may wish to record your meetings for later reference. If so, be sure to check if your chosen software has a recording function and whether there are any limitations to the storage of such data.
Video conference solutions that afford calendar integrations can minimize the need for meeting reminders and promote accountability regarding attendance.
Best Video Conferencing Solutions for Small Business:
| Rank | Name | Offer | Review | Learn More |
| --- | --- | --- | --- | --- |
| 1. | | From $32.99 /user /mo. | Many customization and integration options, but recordings are deleted after 90 days. | |
| 2. | | From $12.00 /organizer /mo. | Secure with great audiovisual quality, but premium plans are costly. | |
| 3. | | Free and paid options. | Reliable, HD quality option with a range of useful features, including collaboration and scheduling tools, but lacks integrations with Stripe and Square. | |
| 4. | | Free and paid options. | Great audiovisual features, allows access to voicemail and landline capabilities for a fee. | |
| 5. | | Contact for quote. | Secure with screen sharing abilities, but the Team plan doesn't include a recording option. | |
| 6. | | Free and paid options. | Budget-friendly but lacking some advanced features. | |
| 7. | | From €46.00 /mo. | Intuitive with a good recording feature, but functionality could be better. | |
| 8. | | Free and paid options. | Straightforward with great screen sharing capabilities, but instant messaging can lag. | |
| 9. | | From $30.00 /mo. | Fast with solid audiovisual quality that requires a Flash Player to work. | |
| 10. | | From $75.00 /user /mo. | User-friendly with great capabilities, although the reporting tool could be better. | |
| 11. | | From $14.95 /mo. | Many possible integrations, only offers a recording feature on the most advanced plan. | |
| 12. | | Free and paid options. | Responsive, reliable option that only permits one login per occasion. | |
| 13. | | From $12.49 /host /mo. | Excellent audiovisual and screen sharing properties, but uses more bandwidth than other services. | |
Some companies may offer discounts on annual subscriptions.
FAQs: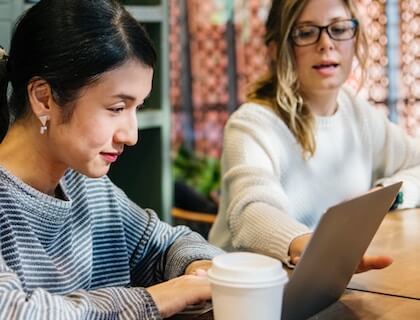 What is the best video conferencing software?
Which is the best online meeting software?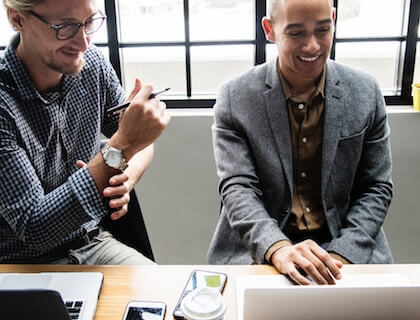 What are the best video conferencing software for small business?
What is the easiest video conferencing for a small business to start with?
Try Google Hangouts. It's easy to use, and when you want to start a hangout with someone, you just send them the link to click on. It's also completely free, and if you've got a Gmail account, signing up is a breeze.
What are the top HD video conferencing solutions?
What is the price range for a small business video conferencing solution?
Costs for a small business video conferencing solution can range between $12.49 and $75.00 per user per month, depending on the company you choose and the features you select. Some free options also exist, while several companies offer discounts on annual subscriptions.
How can I choose the best video conferencing software for small business?
Start by looking at your needs. Is this just for occasional one-to-one or small group conferencing? No fancy tools needed? Then go with something free like RingCentral, Skype, or Google Hangouts. If you need advanced features, try more expensive services like Adobe Connect or WebEx.
Where can I find the best video conferencing equipment?
AVer.
Logitech.
Polycom.
Ricoh.
Cisco.
StarLeaf.
Why is there such a big price difference between video conferencing providers?
Online video conference services range quite a bit in pricing, mainly due to features. Free ones will let you make basic calls with a few people. Advanced, paid video conferencing sites will let you have conference calls with many people at once.
The best online video conferencing services at the high end allow you to mute and unmute different people on the call, send them quizzes, create breakout sessions from a larger group, and more.
What do you mean by video conferencing?
A video conference occurs when you conduct a conference meeting between two or more individuals at different sites with the help of computer networks that transmit audio and video data.