Zenefits Reviews
Read recent customer reviews, ratings, pricings, essential info about Zenefits payroll software, answers to common questions.
Updated on December 11th, 2018
Zenefits is a cloud-based software platform for managing human resources tasks including payroll, compliance, PTO, benefits, onboarding, stock options and health insurance.
Also Consider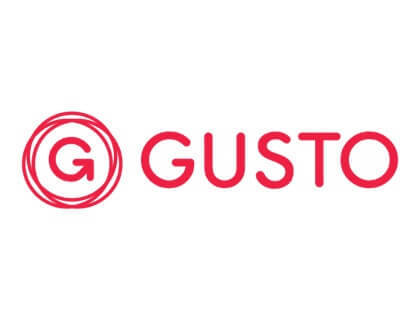 Get 1 month of Gusto FREE!
Start Free Trial
Get started in minutes.
Auto tax filing and digital paystubs.
Made for mobile.
No extra fees.
Includes benefits, onboarding, and compliance features.
Zenefits Pricing:
| Plan Name | Monthly Price |
| --- | --- |
| Standard | $5.00 per employee + $40..00 |
| Advanced | $9.00 per employee + $40.00 |
Zenefits Key Information Table:
| | |
| --- | --- |
| Founder | Parker Conrad |
| Founded | 2013 |
| Headquarters | San Francisco, CA |
| CEO | Jay Fulcher |
| Number of Employees | 500+ |
| Number of Customers | 10,000+ |
| Phone Number | (888) 249-3263 |
| Address | 303 Second Street, North Tower Suite 401, San Francisco, CA 94107 |
| Website | Zenefits.com |
Zenefits FAQs:
What is Zenefits' price range?
Zenefits pricing starts at $5.00 per employee + $40.00 per month and goes up to $9.00 per employee + $40.00.
How much does Zenefits cost with add-on features?
It depends on the addon features you want. Zenefits Payroll costs $4.00 per month per employee. Zenefits Time and Attendance is $5.00 per month per employee. HR Advisor is $5.00 per month per employee. Payroll Advisor is $5.00 per month per employee.
Where do I find my Zenefits login?
Go to the Zenefits home page and click "Sign In" in the top right corner, or go directly to the Zenefits log in at secure.zenefits.com/accounts/login/.
Where can I find a good Zenefits review to help me make a decision?
PCMag did a complete review of Zenefits software that includes information on Zenefits competitors. You can also find customer reviews on Capterra.
What are the advantages of Zenefits vs Gusto?
A lot of people compare Gusto vs Zenefits, and they are similar in many ways. Both offer easy setup, benefits administration, payroll management, and great security. They differ a bit on pricing. Zenefits charges extra for payroll and benefits administration, whereas these features are part of the Gusto base price, which is comparable to Zenefits base price. A lot of people also ask for information on Zenpayroll vs Zenefits. Zenpayroll was the previous name of Gusto.
How do I get Zenefits customer service?
You can go to help.zenefits.com to get support from Zenefits' help library or click contact us toward the bottom of the page to get direct assistance.
Is there a Zenefits app for my phone?
Yes, Zenefits has apps for both iOS and Android devices that you can download to use Zenefits from a phone or tablet.
What are the advantages of Namely vs Zenefits?
If you compare Zenefits vs Namely, you'll see a lot of similarities, but one big difference is that Namely offers a talent management feature to help keep up with employees once they've been hired.
Is there a Zenefits API we can use for integrations?
Yes, Zenefits does offer an API you can use for custom integrations. You can find out more here.
Where can I read Zenefits health insurance reviews?
Health insurance services and benefits administration is one of the key features Zenefits offers. Most reviews you'll find of Zenefits include a review of their insurance services. If you're looking for a Zenefits payroll review, you'll find the same applies - most people review all their services together.
Zenefits Reviews:
| Reviewer | Rating | Review |
| --- | --- | --- |
| Enhanced Veterans Solutions, Inc. | 5.0 | Zenefits is extremely user-friendly for the on-boarding process. |
| IdealU | 4.0 | Zenefits helps with managing the attendance for my team. Everyday we mark the attendance using this software. |
| Practice Cafe | 5.0 | Zenefits is super easy to use and is a no-brainer for those who have HR responsibilities on top of other roles. |
| International Living Future Institute | 4.0 | Easy to use HR platform. |
| Child Development Center | 5.0 | Zenefits has been great for our company. |
| Thanx | 4.0 | Great platform for early stage startups and smaller companies... deeper integrations required. |
| Lifebloom Corp. | 3.0 | Zenefits does get a little confusing at times. The on boarding process definitely needs to be changed. |
| Zagster | 4.0 | Zenefits is a good starting point. |
| Bachus & Schanker | 4.0 | Love this software overall! Easy to use and getting better all the time! |
| Black Lapel | 5.0 | Great benefits and HR software. |