Weebly Reviews, Ratings, Pricing Info and FAQs
Learn more about Weebly e-commerce sites with customer reviews, ratings, pricing information and frequently asked questions.
Updated on December 11th, 2018
The SMB Guide is reader-supported. When you buy through links on our site, we may earn an affiliate commission. Learn more
Weebly is an e-commerce and marketing platform for small businesses. Weebly users can create their own websites and online stores by dragging and dropping content in the web builder.
Weebly Pricing:
| Plan Name | Monthly Price |
| --- | --- |
| Free | $0.00 /mo. |
| Starter | $8.00 /mo. |
| Pro | $12.00 /mo. |
| Business | $25.00 /mo. |
| Performance | $38.00 /mo. |
Weebly Key Information Table:
| | |
| --- | --- |
| Co-Founders | David Rusenko, Chris Fanini, Dan Veltri |
| Founded | 2007 |
| Headquarters | San Francisco, CA |
| CEO | David Rusenko |
| Phone Number | 1 (844) 493-3259 |
| Address | 460 Bryant St., San Francisco, CA 94107 |
| Website | |
Weebly FAQs:
What is the price range for Weebly websites?
Weebly's plans range in price from $0.00 to $38.00 per month.
How do I access my Weebly login?
Just go to weebly.com/login and enter your Weebly sign in information to access your Weebly website builder account.
What is Weebly Education?
Weebly for Education is a special version of Weebly that allows you to create websites that a class or group of students can use. Students using Weebly can access projects and special information that you post on the site. Student Weebly sites can be a great way to organize your curriculum and make it more accessible.
Is there a place where I can access Weebly games for my students?
Yes, you can access interactive Weebly games for education at interativesites.weebly.com.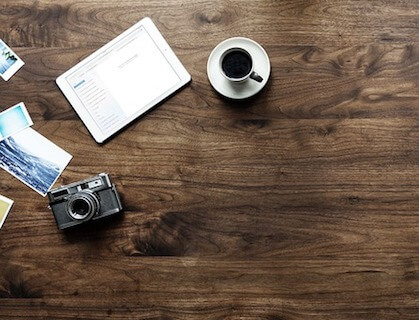 Weebly vs. Wordpress
Weebly is an easy-to-use, do-it-yourself website builder with some room for customization. Wordpress, on the other hand, is a complicated and advanced software solution that can make great custom websites if you know how to use it.
Weebly Reviews:
| Reviewer | Rating | Review |
| --- | --- | --- |
| Aria S. | 4/5 | Weebly is one of the easiest online store builders out there. The pre-designed templates make setting up a store very quick. |
| Anne Z. | 5/5 | Complete flexibility and customization. Overall, this is my favourite go-to e-commerce tool! |
| Pam H. | 5/5 | I've been looking for an affordable solution for years and Weebly is the answer. Great value! |
| Yadah K. | 5/5 | I am still learning all of the amazing things I can do with Weebly after 3 years of using the product. It is very capable and the customer service is amazing. |
| Aaron M. | 5/5 | I have used Weebly with all of my clients for the past 8 years and it makes website building very easy! |
| Trina H. | 5/5 | Weebly offers an endless range of tools and better search functions than I've seen anywhere else. |
| James P. | 5/5 | You can accomplish whatever you want to with Weebly! It's such an intuitive and responsive system. |
| Alison L. | 4/5 | The paid sites allow for a range of e-commerce options, which is very convenient. Sometimes the features can be restrictive, but overall this is a good software solution. |
| Bob T. | 4/5 | The drag and drop builder is very easy to use. Sometimes we need more customization than the templates allow. |
| Tracey M. | 5/5 | This software has come a long way from its earliest versions. I would highly recommend trying it! |