Squarespace Reviews
Learn more about Squarespace online stores with customer reviews, pricing information and frequently asked questions.
Updated on July 2nd, 2020
The SMB Guide is reader-supported. When you buy through links on our site, we may earn an affiliate commission. Learn more
Updates:
Updated 27th of January 2020
Reviewed plans and pricing and updated with the latest available information.
Table includes new discounted rates if the subscription is paid annually.
Squarespace is a website builder that can be used to create e-commerce stores. There are various store templates you can use to drag and drop your items into place. You can also create a store catalog to showcase your products.
Pricing:
| Plan Name | Prices |
| --- | --- |
| Personal Websites | $16.00 /mo. or $12.00 /mo. paid annually |
| Business Websites | $26.00 /mo. or $18.00 /mo. paid annually |
| Basic Online Stores | $30.00 /mo. or $26.00 /mo. paid annually |
| Advanced Online Stores | $46.00 /mo. or $40.00 /mo. paid annually |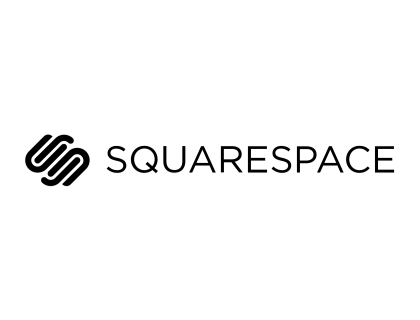 Review:
Pros: User-friendly, great template selection, and good customer service.
Cons: Not suitable for high volume retailers.
Bottomline: A simple and easy to set up e-commerce solution for small business owners.
Offer Code:
Enter the code "GIMME10" to save 10% on any Squarespace plan. Discount can be used only for the first purchase.
Key Information:
| | |
| --- | --- |
| Legal Name | Squarespace |
| Founder | |
| Founding Date | Jan 01, 2003 |
| Address | 225 Varick St., 12th Floor, New York, NY, 10014 |
| Number of Employees | 1099 |
| Number of Customers | 1962786 |
| Website | |
FAQs:
What is the price range for Squarespace online stores?
Squarespace e-commerce online store plans range in price from $16.00 per month for the Personal Website plan to $46.00 per month for the Advanced Online Store plan. If paid annually, you can save up to $72.00.
Is there a Squarespace help or training site that I can visit?
Squarespace has an online help center that is full of Squarespace tutorials, answers to common questions, and other relevant resources. Just visit support.squarespace.com/hc to enter the help center.
How do I do a Squarespace domain transfer if I am switching from an old website to a Squarespace site?
Transferring a domain from another site to Squarespace requires several steps. The transfer may take a few days to complete. Check out the complete guide to transferring a domain.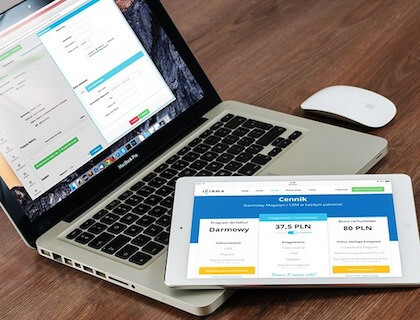 What is the difference between Squarespace and Wix?
Both tools are user-friendly, although the general consensus is that Wix is easier to use when building websites. However, when it comes to e-commerce, Squarespace has an edge with its built-in platform and mobile management capabilities.
What is the easiest way to contact Squarespace support?
You can email the support team by filling out the form on the Squarespace contact page, or you can speak with someone using Squarespace live chat. A Squarespace chat is one of the best ways to interact with Squarespace customer service agents because your questions will be answered in real-time.
Can I access my Squarespace login outside of my web browser?
There is a Squarespace mobile app that you can download on your iOS or Android device. With the app, you can log in to Squarespace and manage your online store from anywhere.
Where can I find out more about Squarespace careers for web developer?
To learn more about Squarespace developer jobs and other opportunities at Squarespace, just visit squarespace.com/about/careers.
Can I use the Squarespace SEO tools to boost traffic to my online store?
When you create a Squarespace online store, Squarespace will automatically create a sitemap, generate SSL certificates and create clean URLs that are easy to read. All of the Squarespace templates are optimized for search engines and designed to help you get organic traffic without having to do it yourself.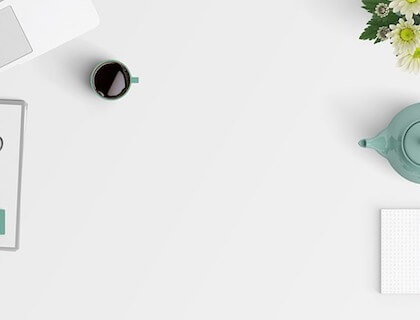 What are the best Squarespace templates for blog pages?
Five.
Brine.
Farro.
Skye.
Bedford.
How do I add the Stripe/Squarespace integration to my online store?
You can connect your store with your Stripe account through the Payment panel. Customers will be able to see credit card payment options at the checkout, and those payments will automatically go to your Stripe account.
Can I use Google Analytics with my Squarespace site?
There is actually a Squarespace Google Analytics integration that makes it easier to see how your online store is performing.
What are some Squarespace alternatives?
Zen Cart.
Wix.
Ubercart.
VirtueMart.
Shopaccino.
WP eCommerce.