Squarespace Reviews
Learn more about Squarespace online stores with customer reviews, pricing information and frequently asked questions.
Updated on November 27th, 2020
The SMB Guide is reader-supported. When you buy through links on our site, we may earn an affiliate commission. Learn more
Squarespace is a website builder that can be used to create e-commerce stores. There are various store templates you can use to drag and drop your items into place. You can also create a store catalog to showcase your products.
Updates:
Updated 27th of January 2020
Added new discounted rates if the subscription is paid annually.
Updated 4th of February 2020
Added latest Squarespace news about the expansion of the headquarters in New York and about them offering Winonans free website development for a year.
Updated 11th of February 2020
Made it easier to compare packages and prices with Weebly and Wix.
Updated 30th of October 2020
Added information about the Squarespace Logo Maker. Includes step-by-step instructions.
Pros and Cons:
Pros
Free 14-day trial available.
Wide range of modern templates suitable for a number of businesses.
30% discount when you pay annually.
User content remains yours.
Customer support center that helps you make sense of all the choices available for each website.
Cons
No telephonic support and overall poor customer service.
The website builder can take some time to get used to, especially for beginners.
Prices are steep compared to other website builders.
Difficult to remove certain sections once you have started on a template.
Subscription cancellations can be incredibly frustrating.
Review:
Squarespace is a website builder offering four different plans suitable for small and medium enterprises. Some packages are pricier than competitors', but Squarespace has a comprehensive knowledge base and hosting bundles. There is also no need for extensions or apps as all features are built into the software.
Highlights:
Provides beautiful, modern templates, and a wide range of high-quality photos to create professional-looking websites. Offers up to 30% off when you pay annually. Squarespace also offers a mobile application and free logo maker.
Shortcomings:
Squarespace provides an overwhelming variety of choice which makes it difficult to know exactly which template to choose. Customizing your website can be frustrating at times, especially when there is no phone customer support and your emails are not answered promptly. The live chat tool is only available during office hours.
Reputation:
Most users praise Squarespace for its sophisticated templates and drag-and-drop user-friendly interface, but while Squarespace enjoys an A+ rating on Better Business Bureau (BBB), they seem to have a poor reputation when it comes to customer service. From ineffective communication to frustrations regarding subscription cancellation, customer reviews on the BBB website reflect negative views of Squarespace's customer service.
At a Glance:
| | |
| --- | --- |
| Customizable Templates | Yes |
| Mobile App | Yes |
| Logo Maker | Yes |
| 14-Day Free Trial | Yes |
| Customer Support | Email, Live Chat, and Twitter |
| 24/7 Support | Only email |
| Discounts for annual payments | Up to 30% off |
| Suitable for beginners | No |
Pricing:
| Plan Name | Monthly Pricing | Annual Pricing |
| --- | --- | --- |
| Personal | $16.00 | $144.00 |
| Business | $26.00 | $216.00 |
| Basic Commerce | $30.00 | $312.00 |
| Advanced Commerce | $46.00 | $480.00 |
Offer Code:
Enter the code "GIMME10" to save 10% on any Squarespace plan. The discount can be used only for the first purchase.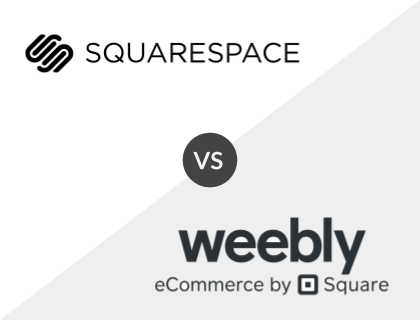 Squarespace vs Weebly:
Squarespace is pricier than Weebly, and offers no free version, just a 14-day trial. Squarespace has more customization options, which can feel overwhelming for a beginner and make for cumbersome website building. Squarespace does have a wider variety of modern templates, although both platforms create professional-looking websites.
Squarespace vs Weebly Comparison:
| Offering | Squarespace | Weebly |
| --- | --- | --- |
| Free Basic Plan | No | Yes |
| Phone Support | No | Yes |
| Good for beginners | No | Yes |
| Template Customization | Flexible | Limited |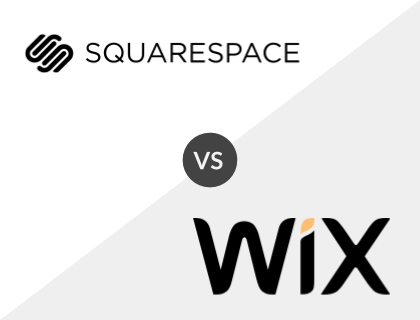 Squarespace vs Wix:
Squarespace is pricier than Wix, but offers the best themes around. Wix provides more freedom with over 500 templates to choose from and a drag-and-drop interface that is more flexible than Squarespace's. Wix is the all-round safer option for beginners, as it costs less, and has a backup and restore feature that Squarespace lacks.
Squarspace vs Wix Comparison:
| Offering | Squarespace | Wix |
| --- | --- | --- |
| Backup and Restore | No | Yes |
| Good for beginners | No | Yes |
| Learning curve | Steep | Gradual |
| Template Customization | Moderately flexible | Flexible |
| Templates available | 100< | 500> |
Squarespace Free Logo Maker:
Squarespace offers a free logo maker to help businesses create unique and professional-looking logos in just a few steps. All you have to do is sign up for a Squarespace account, design your logo with the logo-making tool, and download high-resolution images of your completed design. The logo maker is easy-to-use and completely free.
Squarespace Logo Maker features an icon library as part of an integration with Noun Project — a global community of designers who have created free icons for you to use.
How to Use Squarespace's Free Logo Maker:
Go to squarespace.com/logo.
On the homepage, enter your business name and click the arrow.
On the next page, a search block will pop up to search for icons. You can either enter a keyword or click outside the block to go straight to the dashboard.
On the dashboard, you can opt to enter a tagline in the top-left corner of the page. Below it, you will see a search field and the icon library.
Type a keyword into the search field to find an icon that will suit your logo, or scroll through the icon library until you find the one you like. You can also drag and drop a .svg file onto the grid, but are limited to one per logo.
To customize your logo, move around each part on the grid and adjust the fonts, colors, and sizes.
Once you're satisfied with your design, you can download it in black, white, or color. All versions are .png files with transparent backgrounds.
Key Information:
| | |
| --- | --- |
| Legal Name | Squarespace |
| Founder | |
| Founding Date | Jan 01, 2003 |
| Address | 225 Varick St., 12th Floor, New York, NY, 10014 |
| Number of Employees | 1099 |
| Number of Customers | 1962786 |
| Website | |
FAQs:
What is the price range for Squarespace online stores?
Squarespace e-commerce online store plans range in price from $16.00 per month for the Personal Website plan to $46.00 per month for the Advanced Online Store plan. If paid annually, you can save up to $72.00.
Is there a Squarespace help or training site that I can visit?
Squarespace has an online help center that is full of Squarespace tutorials, answers to common questions, and other relevant resources. Just visit support.squarespace.com/hc to enter the help center.
How can I do a Squarespace domain transfer if I am switching from an old website to a Squarespace site?
Transferring a domain from another site to Squarespace requires several steps. The transfer may take a few days to complete. Check out the complete guide to transferring a domain.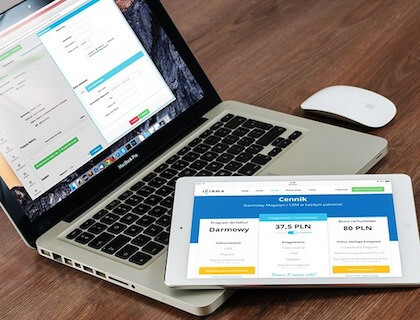 What is the difference between Squarespace and Wix?
Both tools are user-friendly, although the general consensus is that Wix is easier to use when building websites. However, when it comes to e-commerce, Squarespace has an edge with its built-in platform and mobile management capabilities.
What is the easiest way to contact Squarespace support?
You can email the support team by filling out the form on the Squarespace contact page, or you can speak with someone using Squarespace live chat. A Squarespace chat is one of the best ways to interact with Squarespace customer service agents because your questions will be answered in real-time.
Can I access my Squarespace login outside of my web browser?
There is a Squarespace mobile app that you can download on your iOS or Android device. With the app, you can log in to Squarespace and manage your online store from anywhere.
Where can I find out more about Squarespace careers for web developers?
To learn more about Squarespace developer jobs and other opportunities at Squarespace, just visit squarespace.com/about/careers.
Can I use the Squarespace SEO tools to boost traffic to my online store?
When you create a Squarespace online store, Squarespace will automatically create a sitemap, generate SSL certificates and create clean URLs that are easy to read. All of the Squarespace templates are optimized for search engines and designed to help you get organic traffic without having to do it yourself.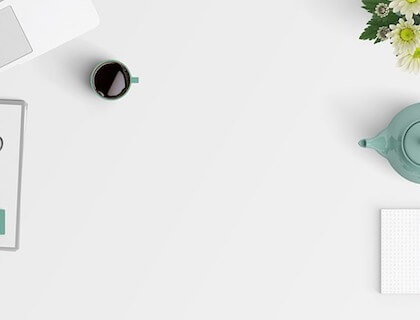 What are the best Squarespace templates for blog pages?
Five.
Brine.
Farro.
Skye.
Bedford.
How do I add the Stripe/Squarespace integration to my online store?
You can connect your store with your Stripe account through the Payment panel. Customers will be able to see credit card payment options at the checkout, and those payments will automatically go to your Stripe account.
Does Squarespace have a logo maker?
Yes, Squarespace has a free logo maker that you can use to create a unique and professional-looking logo in a few easy steps. The logo maker site enables you to download your custom design in .png format, free of charge.
Can I use Google Analytics with my Squarespace site?
There is actually a Squarespace Google Analytics integration that makes it easier to see how your online store is performing.
What are some Squarespace software integrations?
Unsplash.
Twitter.
Facebook.
Instagram.
Flickr.
Disqus.
FedEx.
Apple Pay.
UPS.
What are some Squarespace alternatives?