Best Order Management System Software for 2023
Discover the best order management systems for small businesses. Includes pricing information and frequently asked questions.
Updated on January 19th, 2023
The SMB Guide is reader-supported. When you buy through links on our site, we may earn an affiliate commission. Learn more
An order management system can be used in a number of different industries for placing and processing orders. Order management software may be used to place orders between businesses, or between customers and a business.
Read More:
Order Fulfillment Software - Discover the top software for automating and managing warehouse and inventory orders.
POS System Guide - Learn more about POS systems with our guide, including ratings and pricing.
Free Inventory Management Software - Find the best tools for tracking goods, sales, deliveries, and production.
Why We Chose Shipstation:
Shipstation offers a feature-rich e-commerce platform for businesses that sell their products online. Users can integrate Shipstation with shipping accounts and set up shopping carts and payment gateways.
Shipstation will automatically assemble your orders from all of your sales channels and will connect you to more customers through their list of stores, shopping carts, and market places. Users of Shipstation can compare real-time delivery rates and times from all carriers and choose the best and most affordable option.
Shipstation also has a fully-featured mobile app for managing orders, checking reports, contacting customers, and receiving push notifications. Shipstation also provides access to a self-service tracking portal for your customers.
Things to Consider When Evaluating Order Management Software:
Write down the most important data regarding your ordering process so that you have a clear view of your requirements and needs.
Read reviews to evaluate the reliability of the software. You will want software that behaves as it should and doesn't confuse the user or otherwise prevent them from doing their work.
Think about the scalability of the platform and whether it can grow with your business.
Best Order Management Software:
| Rank | Name | Offer | Review | Learn More |
| --- | --- | --- | --- | --- |
| 1. | | From $9.99 /mo. | The platform features advanced order management and the ability to import data from other sources but access to unlimited shipments requires buying the Enterprise plan. | |
| 2. | | From $600.00 /mo. | An easy-to-use and comprehensive software. Lacks a mobile app. | |
| 3. | | Contact for quote. | Offers great inventory and order management features but lacks customizable templates. | |
| 4. | | From $25.00 /user /mo. | Features include robust CRM functionality and a strong customer support team, but the platform lacks API and uploads for Excel. It also has a steep learning curve. | |
| 5. | | Contact for quote. | Offers great tracking, forecasting, and reporting capabilities but does not support multiple currencies. | |
| 6. | | From $39.00 /mo. | The platform has comprehensive order and inventory management with reporting features and great integrations, but it does not offer a stand-alone POS integration. | |
| 7. | | From $1,100.00 /mo. | Offers great integration capabilities with an easy-to-use interface but the customizations can be time-consuming. | |
| 8. | | Contact for quote. | Has fantastic inventory tracking and integration capabilities but the reporting feature could use improvement. | |
| 9. | | Contact for quote. | The software features an intuitive dashboard with great integration capabilities but does not disclose pricing on its website. | |
| 10. | | Free and paid options. | An uncomplicated and affordable software with robust inventory and order management tools. | |
| 11. | | Contact for quote. | Offers mobile functionality and is compatible with many e-commerce sites, but it is not available on Android. | |
| 12. | | Free and paid options. | Easy to use and great for automating daily tasks but the support and customer care teams are slow to respond to issues. | |
| 13. | | Contact for quote. | An intuitive, all-in-one solution that offers excellent features but doesn't have a mobile app or accounting integrations. | |
FAQs:
What is the order management process?
Order management refers to the process of tracking and fulfilling sales orders. The process starts when a customer places an order and includes the cycle of people, processes, and suppliers, which ultimately creates a positive customer experience.
What is an ERP order management system?
ERP order management software refers to an integrated method of business planning and operations. With an ERP system, businesses can manage all their finances, logistics, orders, and inventory.
How does an OMS work?
Depending on your business, order management software (OMS) can help streamline the order process by producing invoices and payments, preventing errors, and automating manual processes.
What is the price range for order management systems?
Order management systems can cost anywhere between $9.99 and $600.00 per month. Some order management software offers free plans, while others are sold with a one-time fee which could range between $1,100.00 and $5,000.00
Can our business use order management systems to order goods from another business?
Yes. In fact, some B2B order management software is on the market specifically for that purpose. Programs like Orderbot can be used as an online wholesale ordering system for order management between businesses.
Can order management solutions be used for eCommerce order management?
OMS systems are often used to streamline ordering in e-commerce stores. With order processing software like Fishbowl Inventory or Shipstation, you can automate your order processing and make the purchasing process easier for your customers.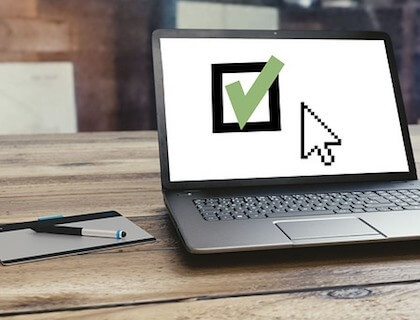 What is order automation software?
Order automation software is a type of order management software that can receive order information and then process it automatically so that the order is initiated as promptly as possible. Automation saves time and eliminates the need for human processing.
What is the most affordable SaaS order management software?
Zoho Inventory is one of the more affordable online ordering software solutions. The platform offers a free plan, and paid packages start at $79.00 per organization per month.
Can you use order management systems for trading securities?
Some order management systems are designed to execute trades on the stock market. These systems are used by dealers and stock brokers. Orders can be submitted with the ticker symbol, the number of units to buy or sell and instructions.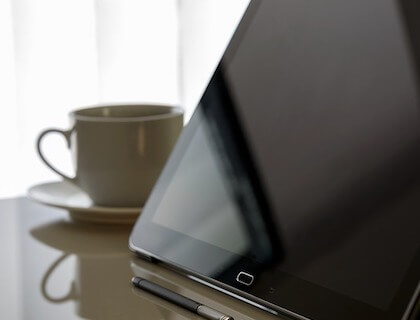 What are the small business order management software platforms that are available online?
What is the best order tracking software?
It is difficult to say what the best order tracking software is because every business has different operating needs. However, according to the Gartner Magic Quadrant order management system ratings, NetSuite ERP is one of the best order management solutions.
What is the most common type of small business order management software?
Small businesses use retail order management systems for e-commerce because it makes order processing faster and easier. Products like Shipstation and Zoho Inventory are popular e-commerce solutions because they are scalable and intuitive.