CubeCart Reviews
Discover CubeCart's free ecommerce software for you business. Includes info on CubeCart, free trials, reviews, pricing, and FAQs.
Updated on February 8th, 2019
The SMB Guide is reader-supported. When you buy through links on our site, we may earn an affiliate commission. Learn more
CubeCart is a provider free ecommerce solutions. This responsive system is designed by UK-based CubeCart Limited. The community behind the project is actively involved in improving features, and are working on the project daily.
CubeCart Pricing:
All versions of CubeCart are open-source and 100% free since January 2015.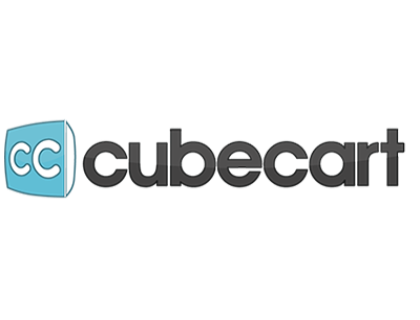 CubeCart Review:
Pros: Wide range of features. Simple, clear UI. Allows unlimited amount of customers, products listed, photos and more.
Cons: Forums and documentation could improve.
Bottomline: CubeCart's intuitive solution enables your businesses to sell your products and services globally.
CubeCart Key Information:
| | |
| --- | --- |
| Founder | |
| Founded | 2005 |
| Headquarters | Cambridge, England |
| CEO | Al Brookbanks |
| Address | 63 Heron Road, Northstowe, Cambridge, England, CB24 1AS |
| Website | |
CubeCart FAQs:
Is there a CubeCart free trial?
CubeCart is free software. CubeCart offers a free demo on their site as well.
Where can I find the CubeCart login?
Visit www.cubecart.com and log in at the top left of the page.
What are some CubeCart alternatives?
CubeCart News & Activity:
| Date | News or Activity |
| --- | --- |
| January 29, 2019 | |
| August 7, 2018 | |
| June 11, 2018 | |
| April 23, 2018 | |
| April 18, 2018 | |
CubeCart Reviews:
| Source | Review |
| --- | --- |
| | I built my first CubeCart shop recently. I used the new Cubecart 5, and although It was easy to use and customise out of the box, it did need a bit of work to get some functionality that does not come "out of the box". Furthermore, the dev documentation is sorely lacking, and the forums are pretty poor. Its main problem is that its not open-source, so it lacks a thriving community.The senior PHP dev at my work says Magento is better. |
| | I am using CubeCart (free version) for three clients and it works well with no problems. The only thing I don't like about it is that when a buyer completes a order they don't get sent an invoice—although this only applies if you doing manual payment. This won't be the case if you using a payment processor like PayPal. Here is one site I set up, then the client decided they were going to close the business. Welcome to Antique Junction (Powered by CubeCart), as it wasn't a financial viable venture. I did get paid for the work done. I have started playing around with PrestaShop Free Open-Source e-Commerce Software for Web 2.0, which seems to be very nice and free as well. Seems to have a lot of skins and plugins for free. |
| | I have been very happy with CubeCart. We are going for nine months now with the software. I have had only one experience with support, and it was handled and fixed fairly quickly. I would have no problem recommending the software. It also should run great on HostGator. Please let me know if you have any more specific questions about CubeCart. |
| | It's reassuring to hear others' thoughts on this. Magento looks amazing, but exceptionally complicated and the install took me forever. My hosting company also recommends a dedicated server for it, which would considerably increase the cost. So far, I really like CubeCart, and have managed to reskin it in a day. I hope that it will be okay for my client on an ongoing basis, but that's something you can't really know until you've started using it. |
| | Terrible. The upgrade broke our cart and we wrote them for a refund—denied. No customer service at all. A functioning busy cart down because of broken code. Stay away from CubeCart. One day their server went down and WE could not login the admin of OUR site as it gets approval first from their server. Dumb….just dumb. |