Best Website Builder
Paying thousands of dollars to a web designer to build your site is no longer required. Check out our list of easy, simple, and cheap website builders.
Updated on January 27th, 2023
The SMB Guide is reader-supported. When you buy through links on our site, we may earn an affiliate commission. Learn more
Updates:
Updated 27th of January 2023
We updated the pricing of each product.
Updated 22nd of July 2021
We added Web.com to our table and updated the pricing reflected in the table.
Website builders are services that allow people to create and launch a website with little or no coding required. They resemble popular document editing programs like Microsoft Word and Microsoft Powerpoint. Most of the editing can be done by simply dragging and dropping images and text.
Trying to work out how to create a website is difficult if you are not super technical. A free website builder is the best way to get your personal or business website online quickly and at the lowest cost. As you learn more about how to create your website, you can look at upgrading to a paid website builder with more features.
Hundreds of sites show you how to make a website using a website creator. We have narrowed this down to just the top website builders that will allow just about anyone to create a website for free and even start selling online in as little as a few hours.
Why We Chose Squarespace, Weebly, and Web.com:
Squarespace has an extensive selection of themes that suit any type of website. Their pricing packages are tailored to the various kinds of websites users may need, making it easier to choose the right package.
Users have said that Squarespace is incredibly easy to use, especially for those with little or no design skills. If users still have trouble with any aspect of website-building, Squarespace has a responsive and helpful customer support team to assist.
Unlike other website builders, Squarespace does not limit access to themes. If, however, a package upgrade is required, there are several options to choose from to better suit your budget.
Weebly has also been praised by users for being easy to use, with its handy drag-and-drop interface. Their pricing is affordable, with tailored packages to suit any budget and, unlike many of its competitors, Weebly offers a free basic plan as well.
Weebly is a great choice as it has a mobile-friendly app and an e-commerce template, as well as a range of webpage themes suitable for personal or business use. It's a good site to use for beginners.
Like Weebly, Web.com features a drag-and-drop feature, making it suitable for beginners with no website building experience. They offer a variety of templates, including e-commerce features, and their templates are clean, customizable, and mobile-friendly.
Unlike some competitors, Web.com allows users to choose their own domain names as well as purchase cybersecurity to protect their newly built websites or e-commerce stores. Web.com also features marketing solutions to help users promote their new sites.
Things to Consider When Evaluating Website Builders:
Cheaper packages generally have fewer features or limited access to tools and themes.
Free websites typically include the name of the website builder in the URL, which appears less professional.
Consider a website builder that also offers domain registration, as this streamlines the process of purchasing a domain name and using a website building platform.
The Best Website Builders:
| Rank | Name | Offer | Review | Learn More |
| --- | --- | --- | --- | --- |
| 1. | | From $23.00 /mo. | Easy to use with attractive templates. Responsive and helpful customer service according to users. | |
| 2. | | Free and paid options. | Easy to use with drag-and-drop tools that are ideal for beginners. Several add-ons are available for free. | |
| 3. | | From $14.99 /mo. | An easy-to-use option for beginners with drag-and-drop tools, a wide range of templates, and security add-ons. | |
| 4. | | From $16.00 /mo. | A good option for beginners who don't mind a basic website. Prices are affordable but high-quality add-ons and templates can be pricey. | |
| 5. | | From $29.95 /mo. | User-generated content cannot be used, but built-in features and theme options are extensive. | |
| 6. | | From $5.00 /mo. | Cost-effective and simple to use. A great option for beginners, but could do with more integrations and customization features. | |
| 7. | | Free and paid options. | The free plan allows users to create a landing page. Paid packages are required to create a fuller website, but the tools are easy to use. | |
| 8. | | Free and paid options. | Best to use for a small business that only requires one or two pages. Easy to use for users with little or no design experience. | |
| 9. | | From €14.00 /mo. | Limited templates are available, but tools are simple and ideal for beginners. | |
| 10. | | From $14.00 /mo. | Mobile and desktop-friendly formats, but third-party widgets are not allowed. | |
| 11. | | Free and paid options. | Not ideal for beginners due to more complex website-building tools. | |
FAQs:
What is the best free website builder?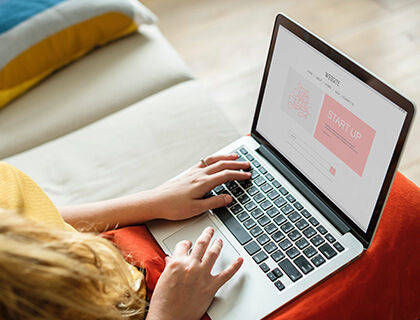 What are the best website builders for small business?
Which website builder is easiest to use?
What is the cheapest website builder?
Wix starts at just $16.00 per month and Ucraft offers a free plan. But you'll find that most of the popular web design builders have really reasonable starting prices, and even their pro plans are pretty affordable. Any of them will probably make you more money than they cost since you'll have a website to refer customers to.
Does Google have a website builder?
Yes. Google has a free single-page website builder called "Website" that is designed for small businesses. Small business owners can create and edit websites quickly on their desktop or mobile.
Do I need technical knowledge to use website building software?
Yes, some website building software may require you to have technical knowledge, but most platforms being marketed as website builders these days are simple to use and only require as much technical knowledge as your average word processor.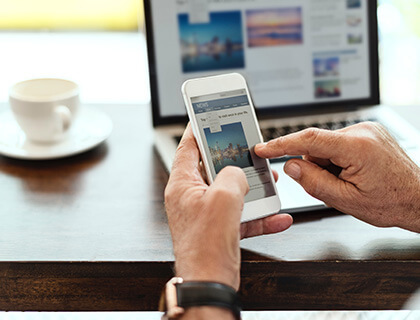 Which is the best website builder for eCommerce?
BigCommerce is one of the best website builders for eCommerce. The main focus of its website-building software is selling products online and creating an online store. All the features are geared toward making that simple and successful.
What is the best website maker for personal sites?
Weebly and Wix are great options for personal website designs and offer themes or templates that need minimal customization for this purpose. It is hard to say which is the best web builder in this category though, as most of them do handle personal sites.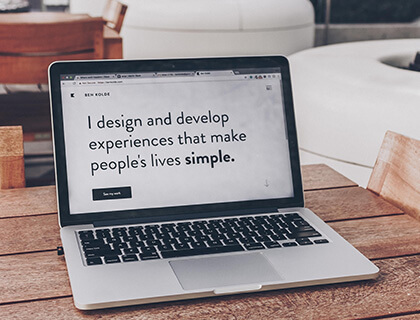 Are there free website makers?
Yes, there are a number of website builders that will let you make a website for free. Weebly and Wix both offer a free website plan. These do not have as many features as the paid plans so when your site is launched we suggest upgrading.
Do images usually come with the web site creator software?
Wix offers free images that you can use to build your website. Other platforms offer the option to buy quality images from libraries you access directly from the platform. You can also find free images on sites like Pexels and Pixabay.
What is the best website builder for an online store?