Volusion Software Reviews, Ratings, Pricing and FAQs
Read customer reviews of Volusion e-commerce software and find important pricing information and company details.
6 min read • Last updated on September 12th, 2018
Volusion Software Reviews, Ratings, Pricing and FAQs
Volusion is an all-in-one e-commerce software solution that allows users to create an online store. With Volusion, online merchants can keep inventory, accept secure payments, promote product sales and manage customer accounts.
Volusion Pricing:
| Plan Name | Monthly Price |
| --- | --- |
| Mini | $15.00 /mo. |
| Plus | $35.00 /mo. |
| Pro | $75.00 /mo. |
| Premium | $135.00 /mo. |
Volusion Key Information Table:
| | |
| --- | --- |
| Founder | Kevin Sproles |
| Founded | 1999 |
| Headquarters | Austin, TX |
| CEO | Kevin Sproles |
| Number of Employees | 250+ |
| Number of Customers | 30,000+ |
| Phone Number | 1 (877) 510-2334 |
| Address | 9300 United Drive, Austin, TX, 78758 |
| Website | www.volusion.com |
Volusion FAQs:
What is Volusion's price range?
Volusion's monthly plans range in price from $15.00 for the Mini plan to $135.00 for the Premium plan.
How do I contact Volusion support if I have questions about the software?
You can call Volusion customer service at (800) 646-3517. You can also access the help center on the Volusion website for answers to your questions.
Is there a Volusion email address that I can use for my website?
When you create a Volusion store, it comes with its own email addresses. This makes it easier for you to stay in touch with your customers. To log in to your Volusion web email, just go to mail.volusion.com.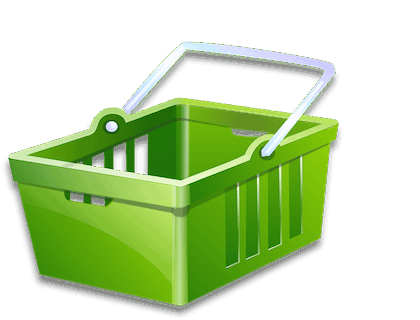 Volusion vs. Shopify
Volusion's entry-level plan for an online store starts at just $15.00 per month. Compare that with Shopify's entry-level plan, which starts at a much higher $29.00 per month.
Are Bigcommerce and Volusion similar tools?
Bigcommerce and Volusion are similar site building tools for e-commerce businesses, but they do have some significant differences. For example, Volusion's plans don't come with a sales limit that requires you to upgrade when you exceed the limit, while Bigcommerce does have a limit. On the other hand, Bigcommerce allows you to sell an unlimited number of different products on your site.
I lost the link to my Volusion account. Where do I go to log back in?
Just visit my.volusion.com in your web browser to log in to My Volusion. You can enter your username and password and sign in directly from that page.
Is Volusion Austin the only Volusion office? We would like to see a product demo, but we are not in Texas.
Volusion's only office is in Austin, but that isn't a problem if you just want to see a Volusion demo; just sign up for Volusion's free 14-day trial and test the product out yourself.
Volusion Reviews:
| Reviewer | Rating | Review |
| --- | --- | --- |
| Tanya B. | 5/5 | Our company has been using Volusion for over 10 years and it has been fantastic! |
| Ryan S. | 4/5 | Very nuanced with lots of product options. Customer service is limited. |
| Sue F. | 5/5 | Can be daunting to set up but it really works and the SEO plan really boosted our traffic! |
| Marie S. | 3/5 | Overall it has been a great asset, but it doesn't have as many integrations as competing software. |
| Kristen M. | 5/5 | I'm happy to give a Volusion review! It's an all-in-one solution that blows the competition out of the water! |
| Jeff C. | 5/5 | Easy setup and I have been very pleased with the content management tools. |
| Aaron M. | 3/5 | As a developer, I wouldn't recommend Volusion ecommerce because the customization is very limited. |
| Ryan R. | 1/5 | Volusion is easy to use, but we have had a lot of trouble with customer support. Disappointed! |
| Matison W. | 5/5 | So many Volusion templates to choose from and the free trial is a nice bonus! |
| Adam S. | 5/5 | Good value and very easy to purchase and upload themes from other providers. |