How to Generate Leads
Learn how to generate sales leads with our detailed step-by-step guide. Includes practical tips, strategies, and frequently asked questions.
Updated on July 8th, 2020
The SMB Guide is reader-supported. When you buy through links on our site, we may earn an affiliate commission. Learn more
A lead refers to an individual or business that may be interested in purchasing a product or service from your business. Sales leads are generally created through traditional marketing, referrals, networking, and consultations. However, with the introduction of new technology and promotional methods, sales managers are searching for innovative techniques that will help attract and secure potential customers.
How to Generate Leads:
1. Identify and research your target audience.
It's vital that you establish a clear idea of who you're selling your products and services to. Research your target audience and document their purchasing habits, shopping methods, budget, interests, and personal information.
Consider the following questions:
Who are they?
How much are they willing to pay?
What do they like to purchase?
Where do they live?
What type of lifestyle do they have?
Contact your current customers and collect their information. Reach out to every paying customer and find out who they are, which platforms they use (websites, podcasts, social media, etc.), and how you can improve your business. Ideally, this will be done with a phone call. This will help you figure out who your customers are and which promotional methods they're attracted to.
2. Use a live chat feature on your business's website.
Directly engaging with customers is a traditional yet effective method for generating sales leads. Consider offering a live chat feature. This way your sales representatives will have direct access to potential sales leads who visit your business's website. Customers will also feel more at ease talking to a live person.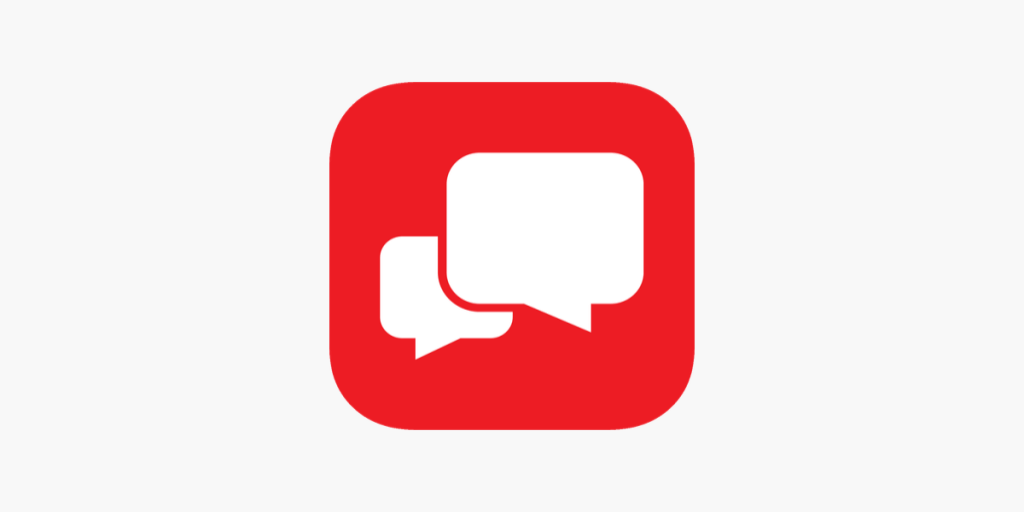 Prices and free trial information for the best live chat software services. Discover a live chat support solution that works for your business.
Dec 28, 2022
3. Personalize your email marketing.
Email marketing is a great way to generate sales leads. However, basic business emails have a higher potential of landing in the spam folder. According to our research, personalized emails bring in up to six times higher earnings than non-personalized emails.
Tips for Improving Email Marketing:
Create an enticing subject line to help capture your recipient's attention.
Make sure the email is concise and brief.
Include your business's social media handles.
Embed text and images in your emails.
Include a call-to-action button.
Consider personalizing your email by including the recipient's name. To make this process easier, group your contacts by purchase history, location, and interests. In addition, create a business newsletter to help you remain in constant communication with your customers. Small changes like this will also help to build customer loyalty.
Read our articles on The Cold Email and The Follow-up Email for more help with email marketing.
Tip: Before you start sending emails, make sure you're able to track your success. Start by comparing your open and click rates.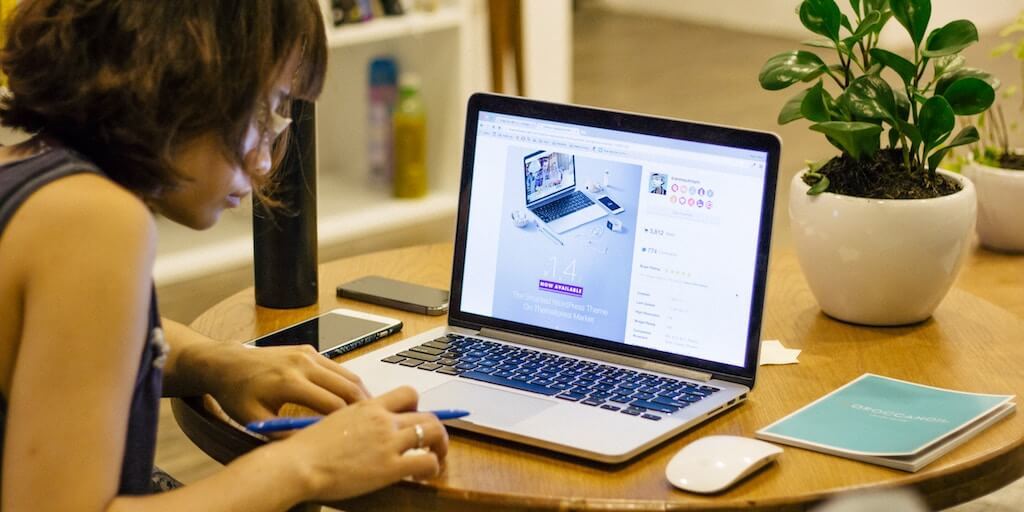 The best email marketing services and software ranked. Also includes pricing information for the top email marketing platforms.
Feb 2, 2023
4. Find leads on social media platforms.
Over the last decade, social media has become a powerful lead generating tool. Businesses are able to actively engage with potential customers by simply creating a free social media account on popular platforms. Consider creating social media accounts on platforms such as Facebook and LinkedIn. If you already have a social media presence, look at your social media strategy and see where you can improve.
Consider the following social media platforms:
Facebook: One of the best ways to generate leads is by making use of Facebook Ads. For a fee, you can have access to valuable customer analytics, including age, location, and interests.
Twitter: Twitter has greatly grown in popularity because of its fast pace, engagement, and accessibility. Make sure your account is active with links, news updates, and product videos.
YouTube: Create and maintain your own business channel to share videos about business events, tutorials, and more. This is a great way to stand out among your competitors.
LinkedIn: Use a professional picture, connect with as many people as possible, share any business updates, and ask for recommendations from clients that show off your quality of work.
Tips for Generating Leads on Social Media:
Run online contests.
Use popular and personalized hashtags.
Make use of short and creative product videos.
Respond to comments and messages as soon as possible.
Engage with social media influencers.
Post discount codes.
5. Invest in the latest technology and software.
As new technology is introduced, your business should be able to adapt and grow with it. Make sure you stay updated on emerging technology and software that can help generate more leads for your business.
Consider investing in marketing automation software. This software helps automate marketing tasks including sending emails and posting to social media. In addition, automation software like Drip collects potential customers' information and automatically transforms them into leads.
For more guidance on how to integrate digital technology into all areas of your business, read our article on digital transformation.
6. Create lead funnels.
Start by funneling all potential leads to a general form or landing page that inspires customers to provide their contact information. Typically, customers will provide their information in return for a gift, sample, discount, or coupon. In addition, to help track potential customers through this process, consider obtaining a customer relationship management (CRM) software.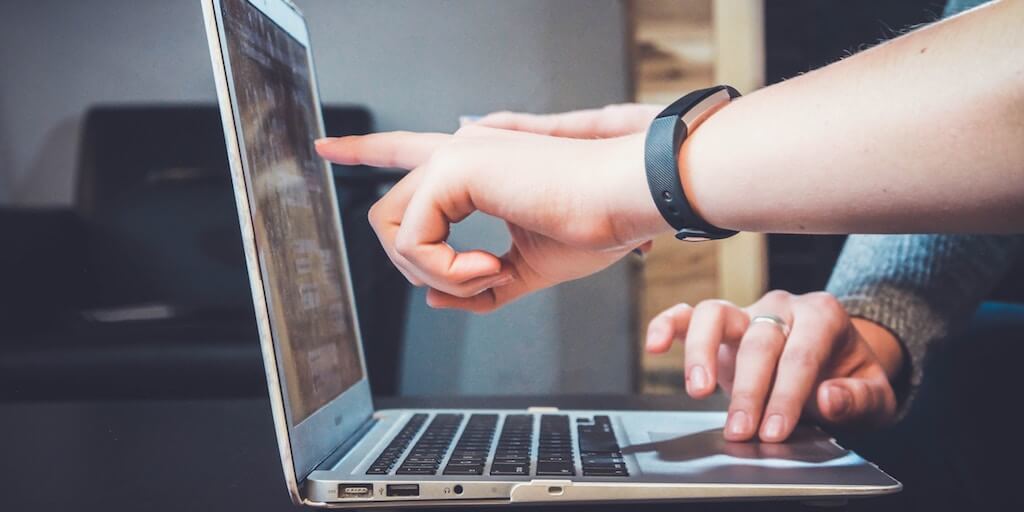 Review with ratings and pricing for best small business CRM software. Includes 40 CRM platforms, with answers to common questions.
Jun 25, 2023
7. Choose the right promotional methods.
The promotional method you choose to get your products and services in front of customers plays a major role in generating new sales leads. With the help of your marketing plan, research the different methods to promote your business to the world. These include building a website, attending speaking events, and traditional advertising.
Consider the following promotional methods:
Blog: Even though blogs have grown in popularity, business blogs still have untapped potential. Create informative blog posts that suit your target audience, and include professional tips and advice.
eBooks: Create a professional and informative eBook that customers can use as a valuable hub of information. Consider how-to books, product introductions, and an eBook detailing your business's journey. Include social media links and leadership profiles.
Video: To effectively attract new customers, create engaging and thought-provoking videos. These can be about new products and services, your employees, or your business's journey. Great for small businesses.
Podcasts: It's relatively simple to set up and use, and allows you to build a stronger relationship with your customers. To successfully generate leads from a podcast, know how to leverage and include call-to-actions, invite customers to your show, discuss points suggested by your customers, and encourage your listeners to interact via social media as well.
Media coverage: Contact your local radio and TV stations to find out how you can get on the air. This is a great way to engage with customers and talk about any new services and products. In addition, create and distribute detailed press releases about new products, services, or promotions your business has on offer.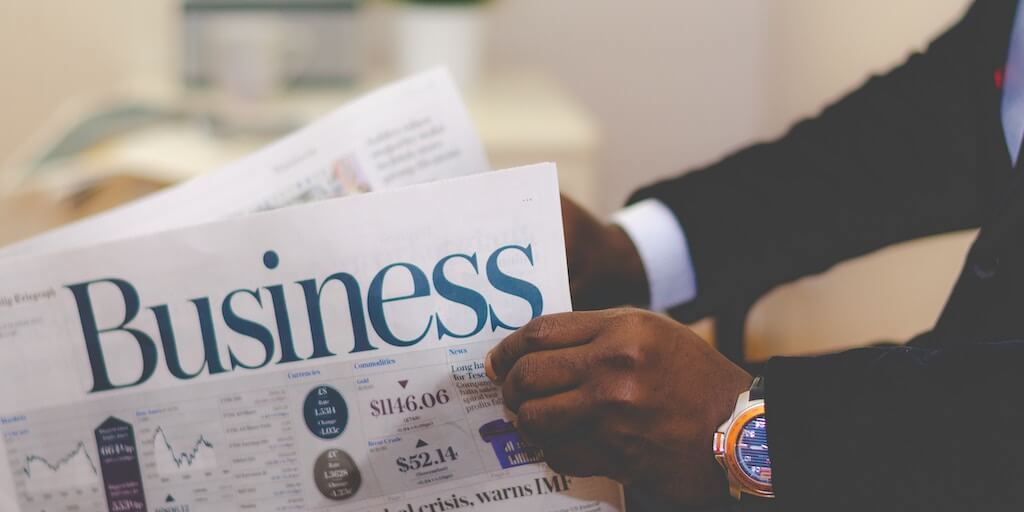 Discover the best free press release distribution services. Includes reviews, FAQs, and comparisons between top competitors PRLog, openPR, and IssueWire.
Sep 18, 2023
8. Attend networking events.
To expand your reach and grow your business, consider regularly attending networking events. In addition to introducing you to potential leads, networking can help you scope out the competition, introduce you to potential investors, and help you obtain valuable advice from fellow business owners.
Three Basic Tips for Networking:
Don't give your sales pitch as soon as you meet new people. Instead, engage in casual conversation and gradually include your sales pitch.
Make sure you have business cards on hand.
Offer to connect on social media platforms, such as LinkedIn and Facebook.
9. Focus on your brand.
Customers are more likely to notice and remember your business if you have an original and solid brand image. Your business brand should be clear and consistent across all your marketing platforms. Consider investing in reputation management services, which could help you grow and promote your brand. This service is great for businesses that operate online.
How to improve your business's brand:
Target your brand message. Research and find the marketing channels that suit your business and align your brand message to meet that marketing channel.
Make sure your business's tone of voice remains consistent.
Maintain quality standards for any visual media and content your business releases.
Build loyalty with your customers.
Start with your employees. Your employees should be able to carry over your brand's image and message.
Does your company create content such as tweets, blog posts, or videos to attract customers? Make improving them your priority by creating content with the goal of helping your audience.
Steer away from the common practice of only creating content that benefits the business's needs. Instead, research your customers' needs and adjust your content creation plans to meet these needs. Ultimately, good and consistent branding should be the goal.
10. Establish a referral program.
Referrals should be a part of your sales strategy, as they remain an effective method for generating new clients. Contact your current customers, be sure to thank them for their loyalty, and ask them to introduce you to new customers that might be interested in your products and services.
To help establish an effective referral program, consider using CRM software to help keep you organized. CRM software stores all your contacts in one place, making it easy to search within your own database for all the contacts you've updated within the past year, which instantly provides you with a list of potential referrers.
Tips For Starting A Referral Program:
When contacting customers, keep the conversation brief - a maximum of 10 minutes.
Make sure you get all contact details of the referral including the name, email, and telephone number.
Explain to your customers that you value their loyalty and business.
Consider sending traditional letters that ask for referrals.
11. Share your business success stories.
Sharing success stories and positive customer reviews can help generate leads as it establishes trust with potential customers. In fact, new customers are more likely to purchase a product or service if they read positive reviews and stories about the business. Share your stories on your website, social media platforms, and email campaigns.
12. Partner with local businesses.
This option is ideal for small business owners trying to enter similar industries. Reach out to a local business that complements your products or services and suggests partnering up to host an event, contest, or campaign. In addition, consider starting a referral partnership where you receive a percentage of the earnings from referrals you send to the business you're partnering with, and vice versa.
13. Participate in trade shows.
Trade shows provide a great opportunity to showcase your latest products and services to a new, targeted audience, while simultaneously allowing you to scope out the competition and interact with potential leads. With trade shows, sales teams have more face time with potential customers and investors.
Benefits of Trade Shows:
Offers cost-effective marketing solutions.
Allows you to interact with your target market.
Great networking opportunity.
Brings in more sales leads.
Good opportunity for small businesses to introduce their services.
Offers a chance to host a giveaway.
14. Host a business raffle.
This method is often used to help get new businesses off the ground and attract customers to purchase products and services. In this case, the raffle prize should be something your business specializes in. For example, if you're the owner of a day spa, you could offer free massages and facials. Your business will benefit from the amount of tickets sold, and in addition, if the winner likes the treatments provided, you are able to retain another loyal customer. Raffles are also a good way solidify your business's brand message.
15. Distribute business cards.
A business card is a traditional and simple method to help attract new leads. Start by distributing business cards at meetings, trade shows, your business's offices, and other networking events to make sure that people know how to contact you. Include your business's logo, contact details (phone number, address, and email), and social media handles. If you have an official business website, include the website URL.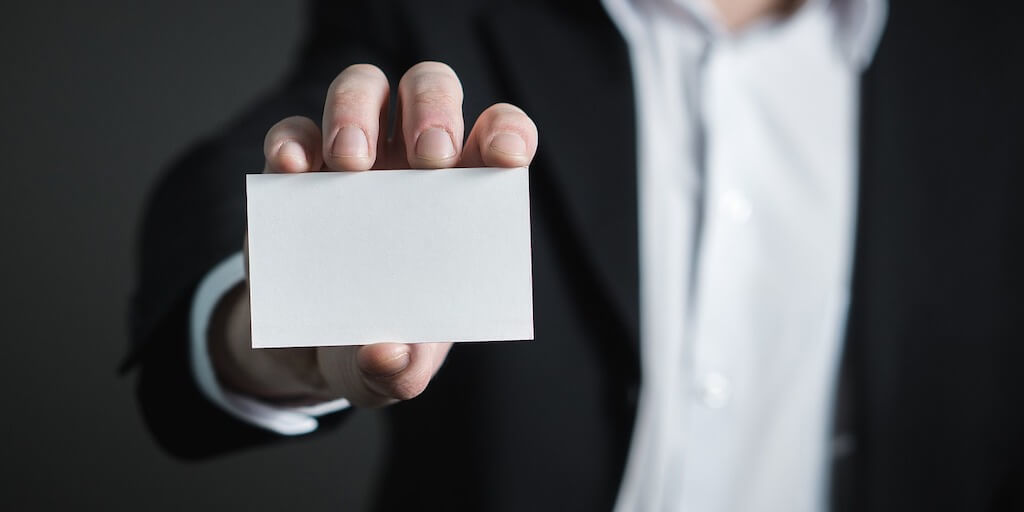 Read about the best companies to order your business cards from. Includes pricing info and frequently asked questions.
Sep 17, 2023
16. Host webinars.
To produce top-quality and content-rich webinars, you will need to put in the appropriate amount of effort, capital, and time. Hosting a webinar will help you stand out from competitors, as it helps establish trust and credibility, attracts leads from all over the world, and opens partnership opportunities.
In addition, webinars generally attract responsive, engaged, and high-quality leads. Leads that are going through the registration process just to see your webinar are exploring connections with your brand and looking for in-depth information on a specific product or service. Make sure your webinar accurately demonstrates how your products or services can benefit the customer's business or lifestyle.
Tip: Be sure to set money aside in the budget for webinar development and web conferencing technology.
Benefits of Business Webinars:
Affordable option that will save you money on accommodation, travel, venue, and other event planning expenses.
They're scalable and won't limit the number of people that can attend.
Great way to help build awareness.
They can be engaging. Be sure to include slides, videos, graphics, and interactive elements.
Grow your market reach.
Convenient option that will bring in new sales.
17. Test and track everything.
Instead of blindly doing something without knowing if it actually works, use products like Hubspot, Heap, Clickmeter, and Hotjar to track web visits. CRM software can be effective in customer monitoring and management. CRM software collects, stores, and organizes customers' data, making it easier for sales teams to analyze.
Heap provides an innovative approach to user-analytics, capturing all user's mobile and web interactions, and analyzing these interactions without the need to ship code or wait for data. With Heap, you will be able to effortlessly monitor every client's activities, including clicks, page views, gestures, form submissions, and more. You can track their journey through your website, see what's working for bringing in new customers, what isn't, and where you may be losing customers.
18. Have well-defined goals.
Ensure your business's goals are measurable and clearly defined. Having distinct and well-defined goals that are challenging, yet attainable, will give your team a target to work towards. Don't depend on vanity metrics. In most cases, your end goal should be sales and customer satisfaction. To get here, you will need to list each step that will lead you towards this goal.
FAQs:
How do banks generate leads?
Use PPC advertising.
Start an email marketing campaign.
Use call-to-actions.
Focus on search engine optimization (SEO).
How do you generate insurance leads?
Buy a list from providers like InsuranceLeads or QuoteWizard Marketing.
Be active in your community.
Start a referral program.
Where can I get free leads?
Consider a free lead database, which offers a collection of consumer buying patterns, contact information, and purchasing histories. You can easily access the database when searching for new leads. Alternatively, social media, referrals, and networking is a free and effective way to obtain new customers.
How do you generate ERP leads?
How do you generate leads without cold calling?
How many leads do you need to generate?
The amount of leads you generate per day is determined by your business's sales objectives, the services or products you're selling, and your lead generating methods.
How does social media generate leads?
With social media, businesses can introduce customers to their brand by showcasing their products or services. In addition, it allows businesses to connect with social media influencers and directly engage with customers.
How do you generate leads on Facebook?
Include offers.
Make use of Facebook ads.
Monitor and respond to comments.
Promote a call-to-action button.
Keep posts brief and concise.
How do you generate leads in digital marketing?
Make use of landing pages and SEO.
Use content marketing.