Zendesk Chat Reviews
Read about Zendesk Chat - a live online chat solution for businesses. Includes Zendesk Chat reviews, pricing, ratings, key information, and FAQs.
5 min read • Last updated on December 11th, 2018
Zendesk Chat is a live chat solution within the Zendesk Suite. The platform allows employees to communicate with customers online in real-time, leading to higher conversion rates and improved customer satisfaction.
Also Consider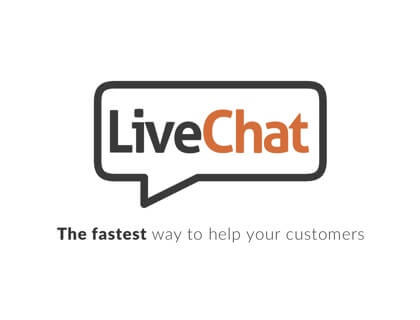 30-Day FREE Trial
Sign Up Free
No credit card needed.
No obligation.
Increase conversions and improve customer support.
Zendesk Chat Key Information Table:
| | |
| --- | --- |
| Co-Founders | Mikkel Svane, Morten Primdahl, Alexander Aghassipour |
| Founded | 2007 |
| Headquarters | San Francisco, CA |
| CEO | Mikkel Svane |
| Number of Employees | 2,000 |
| Number of Customers | 125,000 |
| Phone Number | 1 (888) 670-4887 |
| Address | 1019 Market St, San Francisco, CA 94103 |
| Website | |
Zendesk Chat Pricing:
| Plan Name | Monthly Pricing |
| --- | --- |
| Lite | Free. |
| Team | $19.00 /mo per employee. |
| Professional | $35.00 /mo per employee. |
| Enterprise | $70.00 /mo per employee. |
Zendesk Chat FAQs:
What is the price range for Zendesk Chat?
Zendesk Chat pricing ranges from free to $70.00 per employee per month depending on the size of your organization. If you pay annually you'll receive a discount on each plan.
What is Zendesk Chat?
Formerly known as Zopim, Zendesk live chat software is an online chat solution for businesses of all sizes. It allows you to communicate with your customers in real-time via web, mobile and messaging apps, helping to increase leads and conversion rates. Software features include the ability to send targeted messages to customers, track sales, and capture customer details via pre-chat and offline forms.
How many Zendesk chat departments are there?
Only the paid tiers offer Zendesk Chat departments. The Team plan has two departments while the Professional and Enterprise plans provide unlimited chat departments.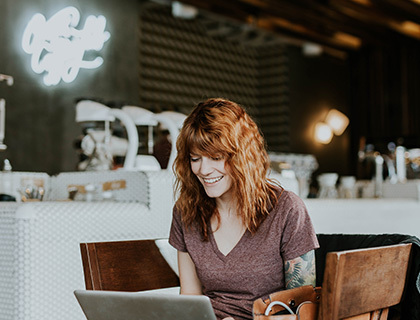 Zendesk Chat vs Intercom: which is the better chat solution?
Intercom works on a monthly pricing basis while Zendesk charges per employee. Both providers offer similar features and functionality but Intercom may work out to be a more economical option for small businesses.
How can I customize the Zendesk Chat widget?
Zendesk Chat allows you to modify the look of the chat widget to match the look and feel of your company's website. From your dashboard, go to Settings, Widget, Appearance Tab and follow the instructions from there.
Is there a Zendesk Chat API?
Yes, developers can use Zendesk Chat API to enhance customer support and integrate AI chatbots on your website.
How do I get in touch with Zendesk Chat support?
Go to chat.zendesk.com/hc/en-us where you will find the Zendesk knowledge base, community forum, and Zendesk chat tutorials.
Where do I find the Zendesk Chat login page?
You can either login to Zendesk Chat by clicking Log In at the top of the main website or going directly to dashboard.zopim.com.
ZenDesk Chat Reviews:
| Reviewer | Rating | Review |
| --- | --- | --- |
| Virginia B. | 5/5 | If you're looking to increase customer satisfaction, customer engagement, and/or increase sales conversion rates, Zendesk Chat is the perfect solution for you. Aside from the wonderful customer support, this application can greatly help your sales and marketing team gain a better understanding for what is providing the most traffic. |
| Sandra O. | 5/5 | In an organization like ours where customers communicate with the sales team via multiple mediums, it used to be very difficult to effectively track Workflow. With Zendesk chat, we have been able to create an effective customer service workflow via which we have been able to track all customer queries in real time. |
| Niraj P. | 4/5 | We've been Zendesk Chat for almost 3 years now without any issues. The paid version of the tool is a bit costly so the startups in early stage may not want to use it. |
| Jonathan R. | 1/5 | The chat box for typing is covered by random loading or waiting messages. Someone's cheap idea of importing chat into games and programs. Needs some real coders to either implement it or fix the coding. |
| Shawn K. | 5/5 | Easy of use, great options, plenty of ways to customize and the best part for me is the fact that it is free, and if one needs to move past the free tier service, there are well priced options to choose from. |
| Philip A. | 5/5 | It is a nice chat feature with limited customization. It is especially nice if you also have Zendesk, so you can integrate both of them together and give a unified experience. |
| Diana K. | 5/5 | Zendesk Chat offers the option to keep all the new incoming chats in a queue and notifies the customer that an agent will get in touch soon. This helps our customer service team to answer the opened chats only and then focus on those chats waiting in the queue. |
| Joel B. | 4/5 | It has been very useful to manage the customer service through our webchat. Very stable too. I had an issue with the integration with Salesforce and it was difficult to solve with their customer support. |
| Priya G. | 4/5 | Zendesk Chat has an easy to use interface. Also, you can integrate it into your website by following some simple steps. It allows you to interact with your clients on live chat and answer their queries in just minimum seconds. In the free plan you can only serve one chat at a time. |
| Chris T. | 5/5 | Lots of features, and decently straightforward to use. The front end is pretty intuitive but the behind the scenes functionality is not so straight forward. |