Freshbooks Reviews
Read about Freshbooks - a top accounting software solution for small businesses. Includes Freshbooks reviews, pricing, key information, and FAQs.
6 min read • Last updated on December 11th, 2018
Freshbooks is one of the leading accounting software solutions for small business owners. It is cloud-based, and companies use it to send invoices, track time, manage receipts and more.
Special Offer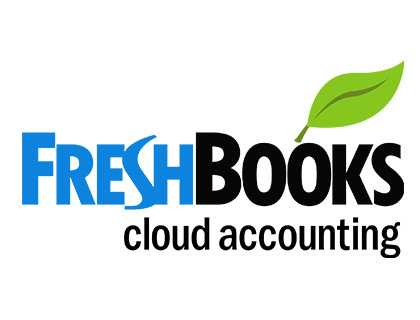 Freshbooks Key Information Table:
| | |
| --- | --- |
| Founder | Mike McDerment, Joe Sawada, Levi Cooperman, |
| Founded | 2003 |
| Headquarters | Toronto, Canada |
| CEO | Mike McDerment |
| Number of Employees | 200-500 |
| Number of Customers | 10,000 000 |
| Phone Number | 1 (866) 303-6061 |
| Address | 1655 Dupont Street, Suite 250, Toronto, Ontario M6P 3T1 |
| Website | |
Freshbooks Pricing:
| Plan Name | Monthly Pricing |
| --- | --- |
| Lite | $15.00 /mo. |
| Plus | $25.00 /mo. |
| Premium | $50.00 /mo. |
Freshbooks FAQs:
What is the price range for Freshbooks accounting software?
Freshbooks pricing ranges from $15.00 to $50.00 per month per employee.
What is Freshbooks?
Freshbooks cloud accounting software enables freelancers and small businesses to complete accounting tasks like sending invoices, tracking expenses, generating reports, and logging hours with the Freshbooks time tracker. Freshbooks is cloud-based so you can access your account from your desktop or mobile phone.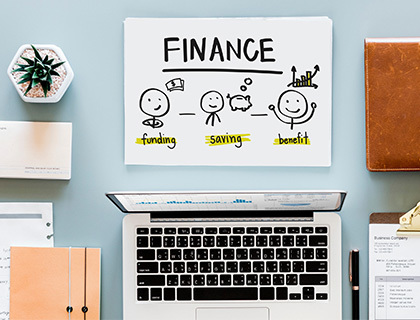 Freshbooks vs Quickbooks
Freshbooks and Quickbooks are similar in price range and both offer a full bouquet of features with each plan. While both are great accounting solutions, freelancers and small business owners tend to lean toward Freshbooks while larger businesses prefer Quickbooks for their accounting needs.
Where can I read a good Freshbooks review to help me make a decision?
You can read in-depth Freshbooks reviews on PCMag and Capterra.
Xero vs Freshbooks: which is the better accounting solution?
Xero and Freshbooks offer affordable cloud accounting solutions with similar functionality for small businesses. Both providers offer a 30-day free trial so you can try out the software before you commit to purchasing a package.
How does Freshbooks payment processing work?
With Freshbooks you can accept credit card payments online. All you have to do is connect with one of the Freshbooks payment gateways, WePay or Stripe. Payments will take up to 7 days to process.
How do I generate a Freshbooks invoice?
You can easily create a Freshbooks invoice online or download a free template to suit your needs.
Is there a Freshbooks app?
Yes, the Freshbooks cloud accounting app for iOS and Android allows you to work on the go and stay connected with your clients wherever you are. The app also comes with a Freshbooks time tracker.
Can I get Freshbooks free?
You can try out Freshbooks free for one month. Sign up by clicking "Try it Free" at the top of their webpage.
How do I get in touch with Freshbooks customer service?
Freshbooks customers can contact customer service by calling 1 (866) 303-6061. You can also visit the Freshbooks support page on their website.
Where can I find the Freshbooks login page?
To log into Freshbooks, click "Login" in the top right corner of the main website or sign in directly at secure.freshbooks.com/login.
Freshbooks Reviews:
| Reviewer | Rating | Review |
| --- | --- | --- |
| Randall B. | 5/5 | FreshBooks gives small businesses a well-designed and intuitive user interface that can easily be used for a variety of different functions, most notably billing, and invoicing. Users are given a wide array of attractive template designs to choose from when creating invoices, allowing for catchy, yet professional looking documents. |
| Guarav C. | 4/5 | FreshBooks is a reliable and fast accounting suite for complex financial management. Despite a wide range of excellent features users have pointed out a few minor things that can be improved in FreshBooks: its metrics, goal setting, and reporting features can be better. |
| Richard I. | 5/5 | Freshbooks is a simple and straight-forward accounting solution. It's delivered with relatively small amount of standard accounting categories so you're not overwhelmed placing expenses into their proper buckets and adding new categories is quite easy. |
| Jose L. | 4/5 | What I liked most about this application is that it allows me to be more effective in managing my bills, saving me money in hiring personnel for this task. Among the things I do not like about this tool is that you can not make tax estimates to pay. Among the things I do not like about this tool is that you cannot make tax estimates to pay. In this case, the tax payment estimates must be calculated manually. |
| Sergii I. | 3/5 | Simple invoicing tool especially who need it for API integration. Very good tech support. There were only few problems for the last five years.Cons: We've used Freshbooks for five years since 2013. Very simple invoicing tool with limited functionality though. But it worked good for us and the support was fast and helpful. We paid a little bit annually for "evergreen" plan. But last year Freshbooks suggested a new plan which was three times more expensive. |
| Emmanuel E. | 5/5 | I like how easy it is to track billables, how easy it is to create estimates and turn them into invoices, how wonderfully the app tracks invoices, expenses, and payments. I always know when my client has viewed the invoice. Freshbooks makes bookkeeping and accounting easy, and this is a plus for us with non-traditionally-logical creative brains. |
| Laura W. | 4/5 | It helped me transition from Word/Excel notes made here and there, to a one-stop-for-all platform. As a freelancer it suits ad hoc projects with unique entries. However, if I were working on projects with rather similar outputs, I'd be a bit irritated that it doesn't have more intuitive automated fill-in entries. |
| Jenny E. | 4/5 | It was an incredibly simple experience and it simplifies the accounting processes. To access the service you need an Internet connection to use the software. On the other hand the price in relation to subscriptions linked to the number of customers that can be stored or saved is a high price. |
| Luis M. | 4/5 | A good application, however, has a series of functional limits that affect me as a user. What I like the least is that the limits to the number of clients that can be invoiced with the free version generate problems in terms of the personal growth processes of my personal businesses and lack many functions of accounting, such as inventory management and payroll. |
| Marco F. | 4/5 | It does what is expected of it at a good monthly price. Invoices looks good and options to receive payments are good enough. Navigation isn't good, hard to find things and reporting also a bit messy. Search fields do not take broad searches. |