Best Invoice Software for Small Businesses
Compare FreshBooks, InvoiceHome, Bill.com and other popular invoice software solutions for small business. See reviews, pricing, features, and more.
Updated on July 8th, 2020
The SMB Guide is reader-supported. When you buy through links on our site, we may earn an affiliate commission. Learn more
Invoice software is used to generate and send invoices to customers. Some invoice software is built with other accounting features to track financial activities in a small business. With this software, businesses can send invoices electronically rather than having to deliver them in-person or through the mail.
Updates:
Updated 27th of January 2020
We have updated our table and the pricing as well as our article's format.
Updated 12th of February 2020
We compared the most popular packages of our top 3 picks, FreshBooks, Invoice Home, and Bill.com.
Updated 18th of February 2020
We have added a table on common invoicing mistakes and how to avoid them.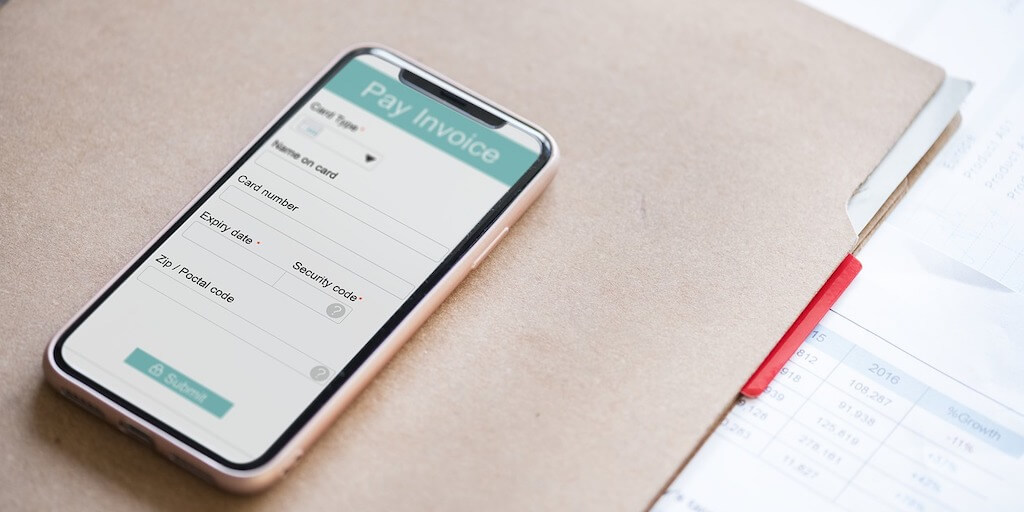 Discover the best free invoice software for small businesses. Includes information about free offers, and frequently asked questions.
Jul 8, 2020
Our Pick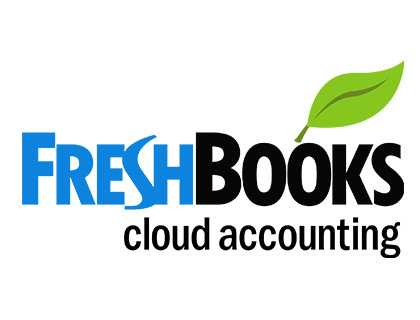 Why We Chose Freshbooks, Invoice Home, and Bill.com:
Freshbooks offers all-inclusive invoicing and accounting software. It assists with automating tasks like invoicing and tracks your expenses and time. Freshbooks also helps you to follow up with your customers.
Freshbooks is cloud-based so you can access your dashboard from any device and from any location. It also offers a mobile app. Freshbooks is a simple and intuitive platform that is easy to use and offers professional-looking invoices.
Freshbooks allows you to accept credit card payments and it offers an easy to use accounting tool with checks and balances to ensure accuracy and compliance. With 256-bit SSL encryption and firewalls, Freshbooks is secure and protects your financial data.
We chose Invoice Home for our second spot as it is a great resource for customizable invoice templates. They offer over 100 downloadable templates that users can customize on their website and send to clients. Users also have the option of adding PayPal, Authorize.net, or Stripe payment gateways to accept online payments. Invoice Home is also 100% free for $1000 worth of invoices per month.
Bill.com is our third pick as it offers a nice range of features as well as integrations with QuickBooks and Xero for your accounting needs. Bill.com also has great mobile apps and is suitable for medium to large businesses.
Things to Consider When Evaluating Invoice Software:
Evaluate your billing process and see what works and what doesn't. That way you can find a software option that will improve your efficiency.
Look at the design options that the different software platforms offer and choose one that will give your business a sleek and professional image.
Consider the platform's privacy policy and security features, as they will be handling your financial data and documents.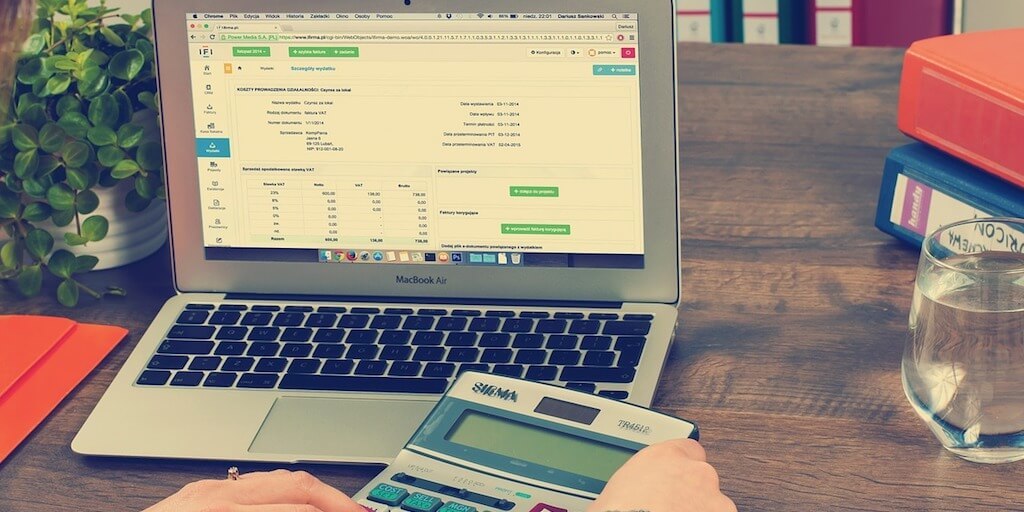 Learn more about the best billing software with average customer ratings and pricing information. Includes frequently asked questions.
Jul 7, 2020
Best Invoice Software:
| Rank | Name | Offer | Review | Learn More |
| --- | --- | --- | --- | --- |
| 1. | | $15.00 /mo. | Offers quote/invoice and payment management as well as time tracking tools but it has some customization issues. | |
| 2. | | Free. | Free plan is limited but provides access to various invoice templates. Lacks cash flow management and automated accounts payable tools. | |
| 3. | | $39.00 /user /mo. | Users can create invoices and accept online payments. Integrates with Quickbooks but it is expensive. | |
| 4. | | Free. | Formerly known as Billy, Sunrise offers a range of key features with a good support team but the interface is not user-friendly and can be buggy. | |
| 5. | | $99.00 /mo. | Offers great tracking, reporting, and forecasting tools but does not support multiple currencies. | |
| 6. | | $9.00 /mo. | Offers a wide range of payroll features but lacks compliance management and phone support. | |
| 7. | | $7.00 /mo. | Offers great accounting and payroll tools. Users will need to upgrade their plans to access all of the features. | |
| 8. | | Free. | Offers great templates and a mobile app, is great value for money, and is user-friendly. However, certain functions and features do need updating. | |
Table and pricing updated on January 27, 2020.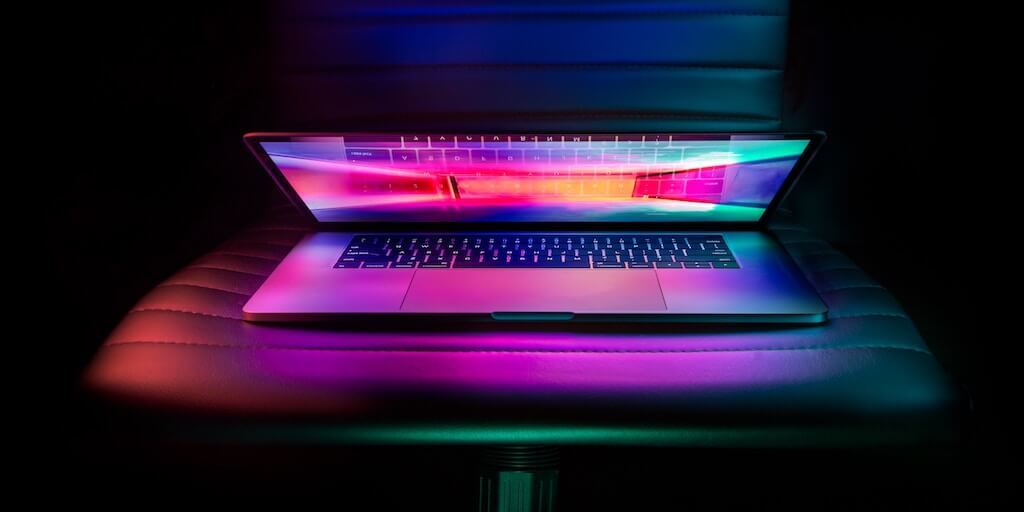 Information on 29 accounting software companies, including Freshbooks, Quickbooks and Sage. See pricing, features comparisons and more.
Jul 8, 2020
FreshBooks Lite vs. Invoice Home vs. Bill.com Essentials:
FreshBooks is a great option for entrepreneurs and teams, while Bill.com offers solutions for small businesses, mid-sized companies, accounting firms, and banks. On the other hand, Invoice Home offers an amazing range of customizable templates for functions such as estimates, invoicing, sales receipts, credit memos, and more.
Invoice Home's free plan offers basic invoice generation of up to $1,000 worth per month. When generating an invoice on Invoice Home's website, you can use almost any currency symbol, including those for smaller, less common regions, but accepting online payments in those currencies will depend on what PayPal, Stripe, or Authorize.net accepts. FreshBooks Lite, on the other hand, supports payment processing in multiple currencies and accepts online payments via credit cards and ACH bank transfers.
FreshBooks Lite offers a strong range of features that includes unlimited customizable invoices, expense entries, time tracking, and estimates. They also offer useful tax time reports. In comparison, Bill.com Essentials allows users the option of managing either their accounts payable or their accounts receivable, but not both. Users can import or export their financials and are provided with unlimited document storage.
FreshBooks Lite vs. Invoice Home vs. Bill.com Essentials Comparison:
| Offer | FreshBooks Lite | Invoice Home | Bill.com Essentials |
| --- | --- | --- | --- |
| Pricing | $15.00 /mo. | Free. | $39.00 /user /mo. |
| Customizable Invoices | Yes. | Yes, up to a value of $1,000. | Yes. |
| Accept Online Payments | Yes. | Yes, through 3rd party integrations. | Yes. |
| Currencies Supported | 150+ | 150+ currency symbols supported; international payments depend on the 3rd party integration chosen. | 130+ |
| Integrated Time Tracking | Yes. | No. | No. |
| Customizable Estimates | Yes. | Yes. | No. |
FreshBooks Plus vs. Invoice Home Unlimited vs. Bill.com Team:
FreshBooks Plus is the company's most popular plan and is more affordable than Bill.com Team at only $25.00 per month. If you want to add team members, FreshBooks will charge you $10.00 per person. This is still more affordable than Bill.com, which has a monthly price of $49.00 per user.
FreshBooks Plus offers a wider variety of features than Bill.com Team, which mostly focuses on managing either accounts payable or accounts receivable, but not both, with accounting software integrations via QuickBooks and Xero. FreshBooks Plus, on the other hand, offers proposal, invoicing, payment management, time tracking, workflow, and tax features.
In comparison to FreshBooks Plus and Bill.com Team, the cheaper option is Invoice Home Unlimited. This plan offers unlimited invoicing, customers, emails, and documents for only $5.00 a month. However, Invoice Home Unlimited does not offer any accounting features aside from storing your paid invoices.
Invoice Home is a great option if you only need to generate customizable invoices to be sent to clients but it does not offer the extra features available from FreshBooks and Bill.com.
FreshBooks Plus vs. Invoice Home Unlimited vs. Bill.com Team:
| Offer | FreshBooks Plus | Invoice Home Unlimited | Bill.com Team |
| --- | --- | --- | --- |
| Pricing | $25.00 /mo. | $5.00 /mo. | $49.00 /user /mo. |
| Customizable Proposals | Yes. | Yes. | No. |
| Subscription-Based Payments | Yes. | No. | Yes, automated billing. |
| Accounting | Yes. | No, but Invoice History is available. | Syncs with QuickBooks and Xero. |
| Unlimited document storage | No. | Yes. | Yes. |
FreshBooks Premium vs. Bill.com Corporate:
Bill.com Corporate is the company's most popular plan. Unlike Bill.com's other plans, the Corporate plan allows users to manage both their accounts payable and their accounts receivable. It also offers integrated accounting software and robust workflow options.
Bill.com Corporate features invoice automation as well as payment automation. Invoice automation is already available with FreshBooks Plus (the Premium plan only offers a higher limit on billable clients) but it does not focus on paying vendors as Bill.com does. FreshBooks Plus and Premium's payment functions focus on accepting client payments.
FreshBooks Premium vs. Bill.com Corporate Comparison:
| Offer | FreshBooks Premium | Bill.com Corporate |
| --- | --- | --- |
| Pricing | $50.00 /mo. | $60.00 /user /mo. |
| Invoice and Payment Automation | Yes. | Yes. |
| Custom Approval Limits | No. | Yes. |
FreshBooks Select vs. Bill.com Enterprise:
Both FreshBooks Select and Bill.com Enterprise are custom services for thriving businesses with individual needs. FreshBooks Select offers users access to customized training for their teams as well as access to personal Account Manager. This plan also offers easy integration with both QuickBooks and Xero.
However, Bill.com has offered QuickBooks and Xero integrations from their base plan. Bill.com Enterprise includes integrations with NetSuite and Intacct as well as Xero and various QuickBooks packages. Bill.com Enterprise is also great for handling multi-location, entity, and accounting files.
While Bill.com is a fantastic bill payment platform and Invoice Home is a great library of templates, FreshBooks is our top pick for invoicing software due to its multi-faceted invoicing functionalities and payment acceptance options.
FreshBooks Select vs. Bill.com Enterprise Comparison:
| Offer | FreshBooks Select | Bill.com Enterprise |
| --- | --- | --- |
| Pricing | Custom. | Custom. |
| QuickBooks and Xero Integrations | Yes. | Yes. |
| API Access | No. | Yes. |
| Personal Account Manager | Yes. | No. |
| Customized Training | Yes. | No. |
Common Invoicing Mistakes and How to Avoid Them:
| Mistakes | Avoiding the Mistakes |
| --- | --- |
| Using manual systems to enter information on your invoice can lead to miscalculations, particularly in taxes and fees. | Use an accounting software to automate these tasks and avoid small errors and discrepencies. |
| Being lazy in itemizing your invoice and just clumping similar services or products together. | Be precise in your itemization. Using an invoice software will allow you to save descriptions for quick insertion later. |
| Forgetting to state payment terms leads to delayed payments. | Be clear in your terms and due dates so your client will not be confused by company jargon such as 'net 10', meaning that payment is due in 10 days. |
| Including hidden or surprise fees leads to trust issues which can cause your clients to move to your competitors. | Make sure to communicate all charges upfront. A lot of invoice software offer estimate/proposal features that will help you to detail all project costs and taxes. |
| Being inconsistent in sending invoices to clients can lead to delayed payments. | Work with pre-assigned dates so your clients know when to expect your invoices. Using invoice software also allows you to send automatic reminders to your clients. |
| Sending invoices to the wrong client. | Double-check your invoices and cross-verify the information with your clients to avoid sending the invoices to the wrong person. |
| Sending unbranded invoices. | Adding your brand to your invoices makes them unique and recognizable as well as adding a sense of professionalism to your relationship with your client. |
| Making it difficult to pay. | Most invoice software allows you to add payment options to your invoices which will make payment easy for your clients. |
| No follow-up on overdue payments. | Using invoice software will allow you to automatically send payment reminders to your clients. |
| Not backing up invoices, which is a legal requirement in certain states. | Backing up your invoices means that you can pull out an old invoice at your client's request, showing them that you are managing their account properly. Many invoice software platforms include automatic backup options. |
FAQs:
How much does invoicing software for a small business cost?
Because there are so many solutions on the market, there is a very broad price range. However, most small business invoice software platforms fall in the range of $10.00 to $30.00 per month.
Can I give my accountant access to my online invoicing software?
Most electronic invoicing software allows you to add new users by creating extra accounts where they can log in using their email address. In some cases, you need to pay per user, but you should be able to give someone else access to your invoicing software, if necessary.
What is e-invoicing software?
The "e" stands for electronic. Most invoicing is now done electronically with online invoice software or an invoicing program.
What is the best invoice software for Mac computers?
The majority of invoice processing software is available in a Mac version, but some programs work especially well with the Mac interface. One program, BillQuick for Mac, works especially well with Mac computers since the whole interface was designed for use on a Mac.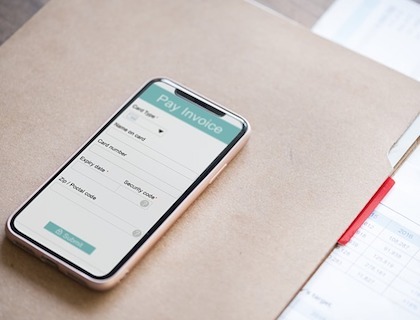 What are the best invoice software for small business?
What is invoice automation software?
Invoice automation software is a type of invoicing software that automates your invoices so that you can send them out automatically every month. Automation software will also mark your invoices as paid when they come in.
Is there a way to receive notifications when invoices are sent?
If you use invoicing software online, you can set up your customer accounts in such a way that someone will be notified when you send them an invoice. This is usually done through an email address or a phone number.