Best Invoice Software for Small Businesses
Learn more about the best invoice software programs and read customer ratings, pricing information and frequently asked questions.
Updated on November 22nd, 2019
The SMB Guide is reader-supported. When you buy through links on our site, we may earn an affiliate commission. Learn more
Invoice software is used to generate and send invoices to customers. Some invoice software is built with other accounting features to track financial activities in a small business. With this software, businesses can send invoices electronically rather than having to deliver them in-person or through the mail.
Read More:
Free Invoice Software - Find the best free software for managing invoicing.
Billing Software - Discover the best software for sending bills and accepting payments.
Invoice Template - Learn how to create an invoice with our free template downloads.
Invoice Finance - Learn the ins and outs of invoice finance with our 2019 guide.
Best Free Accounting Software for 2019 - Discover the best free accounting software for your business.
Our Pick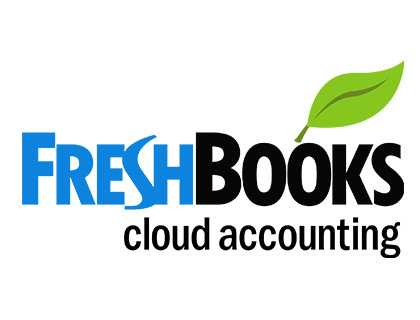 Why We Chose Freshbooks:
Freshbooks offers all-inclusive invoicing and accounting software. It assists with automating tasks like invoicing and tracks your expenses and time. Freshbooks also helps you to follow up with your customers.
Freshbooks is cloud-based so you can access your dashboard from any device and from any location. It also offers a moile app. Freshbooks is a simple and intuitive platform that is easy to use and offers professional-looking invoices.
Freshbooks allows you to accept credit card payments and it offers an easy to use accounting tool with checks and balances to ensure accuracy and compliance. With 256-bit SSL encryption and firewalls, Freshbooks is secure and protects your financial data.
Things to Consider When Evaluating Invoice Software:
Evaluate your billing process and see what works and what doesn't. That way you can find a software option that will improve your efficiency.
Look at the design options that the different software platforms offer and choose one that will give your business a sleek and professional image.
Consider the platform's privacy policy and security features, as they will be handling your financial data and documents.
Best Invoice Software:
| Our Rank | Software | Minimum Price | Review |
| --- | --- | --- | --- |
| 1. | | $15.00 /mo. | Offers quote/invoice and payment management as well as time tracking tools but it has some customization issues. |
| 2. | | Free. | Free plan is limited but provides access to various invoice templates. Lacks cash flow management and automated accounts payable tools. |
| 3. | | $29.00 /user /mo. | Users can create invoices and accept online payments. Integrates with Quickbooks but it is expensive. |
| 4. | | $15.00 /mo. | Offers a range of key features with a good support team but the interface is not user-friendly and can be buggy. |
| 5. | | $10.00 /mo. | Allows for an unlimited number of users and features online banking integration but it lacks payroll features. |
| 6. | | $79.00 /mo. | Offers great tracking, reporting, and forecasting tools but does not support multiple currencies. |
| 7. | | $9.00 /mo. | Offers a wide range of payroll features but lacks compliance management and phone support. |
| 8. | | $5.00 /mo. | Offers great accounting and payroll tools. Users will need to upgrade their plans to access all of the features. |
FAQs:
How much does invoicing software for a small business cost?
Because there are so many solutions on the market, there is a very broad price range. However, most small business invoice software platforms fall in the range of $10.00 to $30.00 per month.
Can I give my accountant access to my online invoicing software?
Most electronic invoicing software allows you to add new users by creating extra accounts where they can log in using their email address. In some cases, you need to pay per user, but you should be able to give someone else access to your invoicing software, if necessary.
What is e-invoicing software?
The "e" stands for electronic. Most invoicing is now done electronically with online invoice software or an invoicing program.
What is the best invoice software for Mac computers?
The majority of invoice processing software is available in a Mac version, but some programs work especially well with the Mac interface. One program, BillQuick for Mac, works especially well with Mac computers since the whole interface was designed for use on a Mac.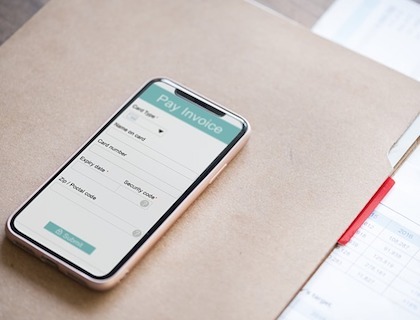 What are the best invoice software for small business?
What is invoice automation software?
Invoice automation software is a type of invoicing software that automates your invoices so that you can send them out automatically every month. Automation software will also mark your invoices as paid when they come in.
Is there a way to receive notifications when invoices are sent?
If you use invoicing software online, you can set up your customer accounts in such a way that someone will be notified when you send them an invoice. This is usually done through an email address or a phone number.