Invoice Home
Compare Invoice Home to competitors like FreshBooks and Bill.com, learn about their pricing and features, and decide which invoice software works best for you.
Updated on February 9th, 2023
The SMB Guide is reader-supported. When you buy through links on our site, we may earn an affiliate commission. Learn more
Invoice Home is an invoice software that allows users to create and send invoices as a PDF attachment using over 100 professional, free templates. Other features include auto numbering, online payment solutions, and more.
Updates:
Updated 18th of February 2020
We have added more information about Invoice Home, including their features, additional products, and price comparisons.
Also Consider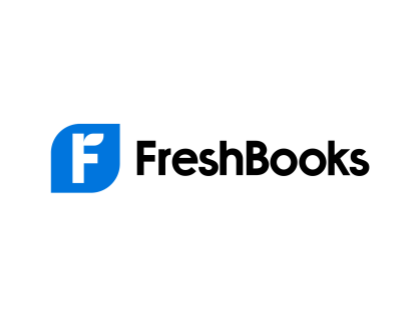 Pros and Cons:
Pros
Very affordable product.
Wide range of professionally designed templates for invoices, proposals, estimates, receipts, purchase orders, and more.
Integrated payment gateways through PayPal, Stripe, and Authorize.net.
Quick and very easy to use.
Best suited for freelancers, small businesses, and retailers.
No contracts required.
Cons
The design is outdated.
Offers limited functionality.
It can be hard to find the more advanced fields.
The website does not provide information on the paid plan.
Review:
Invoice Home is a simple invoicing software platform that offers sleek, professionally designed templates not only for invoices, but also for receipts, proposals, estimates, purchase orders, and more. It offers both a free and an affordable paid plan with no contract requirements and is suitable for freelancers and small to mid-sized businesses.
Highlights:
Invoice Home's main highlight is that it offers a vast library of professionally designed invoice templates that are 100% free to download. Each template is customizable, and users will be able to add their company's logo to the top of the template. These templates also allow users to add a payment gateway link so that clients can pay through Stripe, PayPal, or Authorize.net by clicking on the link in the invoice. Invoice Home is also mobile-friendly so you can create and email invoices through the mobile app.
Shortcomings:
Invoice Home's user experience has an outdated and less streamlined design when compared to its competitors. While it is a simple platform that is easy to use, it is limited in its functionality and it can still be hard to find some of the more advanced features, such as adding payment terms.
Reputation:
Invoice Home is not accredited or rated with the Better Business Bureau. Capterra has collected 11 customer reviews for Invoice Home that have an average rating of 4.7 out of 5. The positive customer comments detail how easy the software is to use and the extra features it provides that makes keeping tracking of your invoices and payments a breeze. In the negative comments, customers have indicated a wish for a little more customization in the invoices as well as an easier way to view your statements.
At a Glance:
| | |
| --- | --- |
| Automated processes | Automatic numbering, backup, and marking of invoices paid online. Can also save previous list items. |
| Simplified payments | Yes. |
| Financial analysis | Reports on billings and outstanding payments. |
| Document management | Keeps track of paid and unpaid invoices and allows for storage of an unlimited number of invoices (on the paid plan). |
| eCommerce integrations | Stripe, PayPal, and Authorize.net. |
| Subscription billing | No. |
| Customizations | Invoice templates are customizable and users can add company logos, brands, and colors. |
Emailing Invoices:
When you create an invoice using one of Invoice Home's templates, you can either download the PDF or send the invoice to your client by email through Invoice Home's website. If you choose to email your invoice, Invoice Home will give you the option to add additional attachments to your email before sending it.
Pricing:
Invoice Home offers both free and paid plans, which start at $5.00 a month for unlimited invoices, according to our research. However, Invoice Home does not reveal pricing on their website. To get an exact quote, you can contact their customer support at 1 (702) 425-5070.
Invoice Home Packages:
Invoice Home does not provide information about their paid plan on their website, so it is difficult to know what features are available to the free plan and which are only available on the paid plan. However, according to our research, Invoice Home's free plan only allows users to generate invoices up to the value of $1,000 within a 30 day period.
Their paid plan gives users access to unlimited invoices, customers, emails, and documents. You will also have access to invoice storage on the paid plan and the company apparently allows you to download all your invoice information if you cancel your subscription.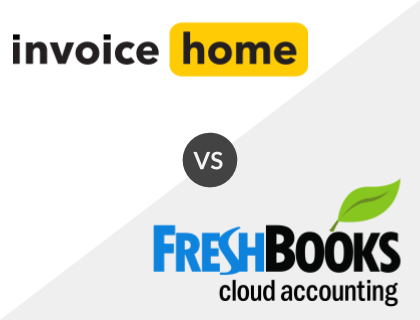 Invoice Home vs. FreshBooks:
Invoice Home focuses on invoicing templates with integrated payment gateways but FreshBooks offers a much wider range of features. While Invoice Home is more affordable than FreshBooks, users of FreshBooks will have access to payment management, time-tracking, workflow functions, and more.
Invoice Home vs FreshBooks Comparison:
| Offer | Invoice Home | FreshBooks |
| --- | --- | --- |
| Starting Price | Free. | $1.70 /mo. |
| Highest Price | $5.00 /mo. | Custom pricing. |
| Subscription-Based Invoicing | No. | Yes. |
| Accounting Features | No. | Yes. |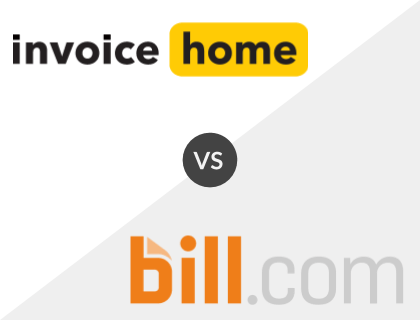 Invoice Home vs Bill.com:
Invoice Home focuses mostly on invoicing and Bill.com focuses mostly on accounting, particularly accounts payable, but both have their own limitations. While Invoice Home does lack the extra features users can find with Bill.com, it is the better option for invoicing since Bill.com's invoice functions are less customizable.
Invoice Home vs Bill.com Comparison:
| Offer | Invoice Home | Bill.com |
| --- | --- | --- |
| Starting Price | Free. | $45.00 /user /mo. |
| Highest Price | $5.00 /mo. | Custom quote. |
| Subscription-Based Invoicing | No. | Yes, with automated billing. |
| Accounting Features | No. | Syncs with QuickBooks and Xero. |
Mobile App:
Invoice Home features a mobile-friendly app that is compatible with both Android and iPhone. You can download the app from the Google Play Store or from the Apple Store.
Features:
| Function | Feature |
| --- | --- |
| Simple Invoicing | Customize invoices with your logo, copy and automatically number invoices, make use of multiple taxes, use graphic symbols for over 100 currencies, and send invoices via email. |
| Advanced Invoice Forms | Shift between basic and advanced invoice forms, add online payment links for payment via credit card or PayPal, and switch between currency symbol and ISO (i.e., $ vs USD) |
| Manage Payment Records | Support PayPal, Authorize.net, and Stripe payment gateways, and automatically mark invoices paid online. |
| Invoice History | Unlimited storage of invoices and clients, automatic backup, PDF format is compatible with browsers and direct printing, and download your invoice archive or forward it to your accountant. |
| Data Security | PCI compliance. |
| Support | Personal customer support. |
Integrations:
Invoice Home integrates with Stripe, PayPal, and Authorize.net to provide a payment gateway for your clients to pay their invoices online. Invoice Home does not list any other integrations on their website.
Social Media:
Invoice Home has its own FaceBook, Twitter, YouTube, Instagram, Pinterest, and LinkedIn accounts, as well as a blog on their website. Their blog does not only focus on invoicing but includes topics ranging from the workplace and work equipment to not worrying about work on your vacations.
Other Templates:
Tax Invoice Templates.
Proforma Invoice Templates.
Receipt Templates.
Sales Receipt Templates.
Quote Templates.
Estimate Templates.
Credit Memo Templates.
Credit Note Templates.
Purchase Order Templates.
Key Information:
| | |
| --- | --- |
| Legal Name | Wikilane Inc. |
| Founder | |
| Founding Date | Jan 01, 2011 |
| Address | 3651 Lindell Rd., Las Vegas, NV 89103 |
| Number of Employees | 150 |
| Number of Customers | 99 |
| Email | |
| Telephone | |
| Website | |
News & Activity
| Date | News or Activity |
| --- | --- |
| February 5, 2020 | |
FAQs: