Best Small Business Tax Software for 2022
Customer ratings and pricing information to help you find the best tax software for your small business, plus answers to common questions.
Updated on October 31st, 2022
The SMB Guide is reader-supported. When you buy through links on our site, we may earn an affiliate commission. Learn more
Tax software helps companies prepare and file their tax returns for both income and corporate tax. It simplifies the process by automatically calculating how much tax a company owes and which tax forms need to be submitted. Tax software is also suitable for use by individuals.
Read More:
Free Tax Software - Find the best free software for preparing and filing corporate income taxes.
Small Business Tax Deductions - Learn more about the most common small business tax deductions to help you lower your taxable earnings.
What is Depreciation? - Find out more about depreciation and the various depreciation methods.
Franchise Taxes - Learn about how franchise taxes work.
Why We Chose Turbotax:
Turbotax offers free filing for federal and state taxes if you have a simple tax return. They also offer easy import capabilities for your previous tax returns and easy-to-answer forms.
Turbotax searches over 350 tax deductions to maximize your deductions and guarantee that you qualify for the maximum refund. They help you to report all your investment income and calculate your capital gains or losses.
Turbotax is easy to use and a great tax filing option for small businesses with simple tax filing needs. It has received positive customer reviews.
Things to Consider When Evaluating Tax Software:
Look for intuitive, easy-to-use software that will automatically work out your deductions and prepare your tax return.
Most tax software requires you to fill out one or more forms to prepare your tax return. You should look for software that filters questions based on your responses so that you don't have to answer questions that are not related to your business.
Evaluate the stability and experience of the provider. You will want a company that has a proven track record and that will be available to you for years to come so that you can quickly upload your previous returns and import that data.
Best Small Business Tax Software:
| Our Rank | Software | Minimum Price | Review |
| --- | --- | --- | --- |
| 1. | | Free. | Is easy to use with a free plan and can import data from QuickBooks but the upgrade plans can be expensive. |
| 2. | | Free. | Guarantees accuracy and allows for uploads of previous returns but it lacks support for complex tax scenarios. |
| 3. | | Free. | Is 100% free and offers desktop and mobile access but it does not support all tax forms. |
| 4. | | Contact for price. | Offers a mobile app and a built-in document manager but lacks live chat support. |
| 5. | | $29.95 /mo. | Is user-friendly with great customer support but has a high price range. |
| 6. | | Free. | Is easy to use and offers a free plan but offers poor customer support and limited guidance. |
| 7. | | $34.99 /yr. | Offers a custom financial report generator but lacks mobile access. |
| 8. | | $588.00 /yr. | Features data import and conversion functionality and is available for all states but the online version is limited to 3 users. |
| 9. | | $10.00 /employee /mo. | Offers helpful HR features and great customer support but there is a steep learning curve. |
| 10. | | Free. | Offers a free basic plan and an easy-to-use interface but it offers less features than competitors and the paid plans are expensive. |
| 11. | | Free. | Offers refund bonuses and online tax filing but lacks a built-in audit support. |
| 12. | | $29.95 /mo. | Offers free federal tax returns but lacks customer support. |
FAQs:
What tax software is best for small businesses?
What's the best small business tax software for a sole proprietor?
Is H&R Block a good small business tax software?
H&R Block is a great choice for small business tax software, but there are other good options too. Some of the tax software services in our guide can also help you generate the reports you need when it comes to tax preparation and filing.
What small business tax software is suitable for a Mac?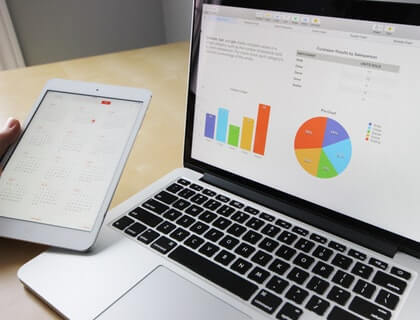 What is the best online tax software for small business?
How do you choose a small business tax preparation software?
It depends on a few factors - the two main considerations are which features and price point you're looking for. Plus, you'll want to choose a tax software provider which has good customer support and plenty of positive reviews from current users.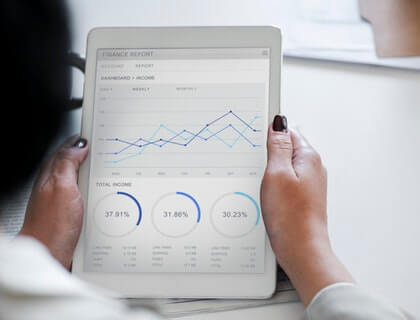 What is the best tax accounting software for small businesses?