15 Best Collaboration Tools for 2019
Learn about the best small business collaboration tools and discover ratings, pricing info and frequently asked questions.
5 min read • Last updated on January 7th, 2019
15 Best Collaboration Tools for 2019
Collaboration tools make it easier for organizations to share files, communicate across departments, organize information and more. There are dozens of great collaboration tools and apps out there, but we've narrowed it down to a list of the 15 best collaboration tools for small businesses.
Best Collaboration Tools:
| Software Name | Average Customer Rating | Starting Price |
| --- | --- | --- |
| | 4.9/5 | $9.99 /mo. |
| | 4/5 | $99.00 /mo. |
| | 4.5/5 | Free. |
| | 4.5/5 | Free. |
| | 4.9/5 | $7.00 /mo. |
| | 4.5/5 | Free. |
| | 4.5/5 | Free. |
| | 4.5/5 | $26.00 /mo. |
| | 3.5/5 | Free. |
| | 4.6/5 | $8.00 /mo. per user |
| | 4.5/5 | $8.25 /mo. |
| | 4.5/5 | Free. |
| | 4.5/5 | Free. |
| | 4/5 | Free. |
| | 4/5 | $20.00 /mo. |
Collaboration Tools FAQs:
Do most online collaboration tools charge per user fees?
Some collaboration platforms, like Igloo, charge a monthly per-user fee. Others charge a flat monthly fee and offer several different plans based on the size of your business.
Do Google's collaboration tools work together?
If you have access to the G-suite through a Google account, you can seamlessly enjoy online collaboration through Google Docs, Google Hangouts, Google Calendar and more.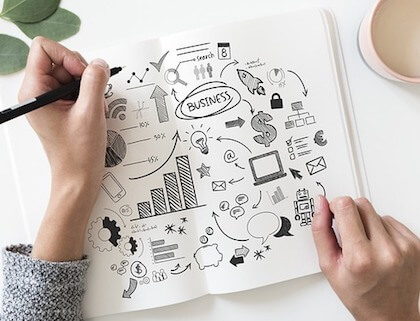 Collaboration Tools for Business:
Adobe Creative Cloud.
Basecamp.
Dropbox.
Evernote.
GitHub
Google Docs.
Google Hangouts.
GoToMeeting.
Are there any Microsoft collaboration tools for business?
Microsoft has a whole suite of collaboration tools that includes popular programs like Skype for Business, Sharepoint, OneDrive and Office 365.
What is the most secure collaboration tool for file sharing?
Dropbox is known as one of the most secure could collaboration tools for file sharing. All Dropbox folders are heavily encrypted to protect your data from cyber threats. Other document collaboration tools like Google Docs have some security features, but they are not as advanced as Dropbox.
What are enterprise collaboration tools?
Enterprise collaboration tools are intended to be used in large businesses. These programs generally have a large storage capacity and the ability to facilitate dozens if not hundreds of users.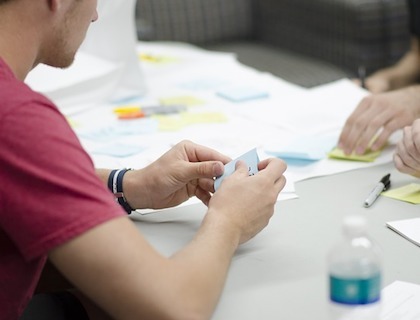 Free Collaboration Tools:
Dropbox.
Evernote.
Google Docs.
Google Hangouts.
Hightail.
Slack.
Trello.
Wrike.
Can we use team collaboration tools offline?
Most project collaboration tools are web-based collaboration tools. In other words, you need an internet connection to access them. You can use apps like Google Docs offline, but you will not be able to share comments or changes to a document until you have connected to the Internet.
Are any online collaboration tools free forever?
Most collaboration apps that have a free version do not have a time limit. However, free versions are usually a very basic form of the software and they have a small user limit.