18 Best Collaboration Tools for 2020
Learn about the best small business collaboration tools, including GoToMeeting, Wrike, and HubSpot, and discover ratings, pricing info and FAQs.
Updated on July 15th, 2020
The SMB Guide is reader-supported. When you buy through links on our site, we may earn an affiliate commission. Learn more
Collaboration tools make it easier for organizations to share files, communicate across departments, organize information, and more. There are dozens of great collaboration tools and apps out there, but we've narrowed it down to a list of the 18 best collaboration tools for small businesses.
Updates:
Updated 19th of March 2020
We added leading options like Monday.com and Wrike to our list, plus did a complete review of pricing for each platform.
Updated 15th of July 2020
We added Hive to our list at number 18.
Why We Chose Wrike, GoToMeeting, & HubSpot CRM:
Wrike is a leading solution for workflow management with tools for marketing teams, creatives, product development personnel, and more. Wrike has built-in messaging and meeting tools so that users can collaborate on projects from separate locations. Wrike's extensive app integrations make it easy to incorporate with software that you may already be using in your business.
GoToMeeting is primarily a video conferencing platform, but it does have some limited collaboration capabilities such as cloud recording, an Office 365 plugin, and screen sharing. Teams can use GoToMeeting to host online meetings of various sizes, as well as webinars with up to 250 participants.
HubSpot CRM is one of the most popular customer relationship management platforms on the market, but what is most surprising is that it's 100% free forever. HubSpot does offer paid tools like their marketing and sales hubs, but the free CRM includes features like email marketing, contact management, a deal tracker, and the ability to create/manage activities.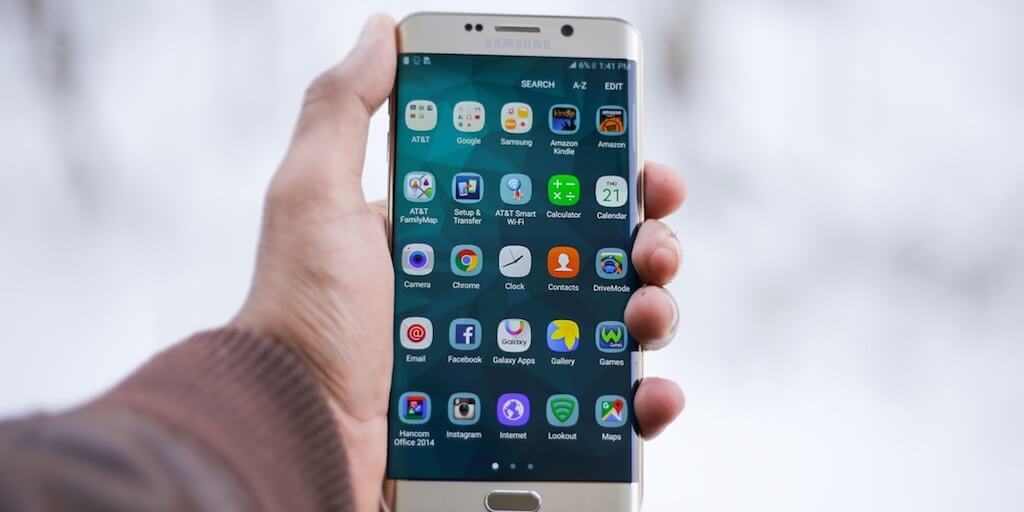 Find out more about the most popular small business apps with pricing information and frequently asked questions.
Jul 2, 2020
Things to Consider When Evaluating Collaboration Tools:
The collaboration tool should be easy to use and understand. Teams are made up of people who are of different generations, who have different communication preferences and skillsets. The software should not alienate part of your team.
Make sure the collaboration tool integrates with the software you already have running in your company.
Data security.
Best Collaboration Tools:
| Rank | Name | Offer | Review | Learn More |
| --- | --- | --- | --- | --- |
| 1. | | Free - $24.80 /user /mo. | Intuitive workflow tools, including Gantt charts. | |
| 2. | | $195.00 /yr. - $260.04 /yr. | Video conferencing solution that is secure and handles high participant volumes. Good quality video and audio. | |
| 3. | | Free | HubSpot has a CRM system, a marketing hub, and a sales hub to help you close deals. HubSpot has a high level of customization for developers and programmers. | |
| 4. | | Free - $948.00 /yr. | Cost-effective and easy-to-use project management tool that scales with your business. Equipped with useful features that streamline processes. | |
| 5. | | Free - $239.88 /yr. | Easy to use, intuitive, and secure, but with fewer integrations. | |
| 6. | | Free - $12.50 /mo. | Excellent storage, integration, and reporting capabilities. Free version only supports 10 integrations. | |
| 7. | | Free - $14.99 /user /mo. | Offers seamless document sharing and offline access. | |
| 8. | | Free - $299.99 /mo. | Cloud storage with sharing, includes data sync and supports many file types, but is only for Google Account holders. | |
| 9. | | Free. | An easy-to-use online meetings tool that supports video, audio, text, and more. Integrates with other Google apps. | |
| 10. | | $2.00 - $12.50 /user /mo. | Software that includes video conferencing, VoIP, and chat. Provides high quality video and audio. | |
| 11. | | Free - $20.83 /user /mo. | Very popular platform, which is easy-to-use and has drag-and-drop functionality. Formatting text is challenging. | |
| 12. | | Free - $99.00 /mo. | Great for assigning tasks and managing projects, and has good integration and scheduling capabilities. | |
| 13. | | Free - $12.00 /mo. | Easy to use, and great for sending large files securely. | |
| 14. | | $16.00 /mo. | Affordable and robust, it is perfect for medium and large-sized teams. However, advanced features cost extra. | |
Pricing updated as of March 18, 2020. Pricing for some products may vary by region.
Pros and Cons:
Pros
Easily work with coworkers in other locations.
Stay connected with a fully distributed team.
Share files and host meetings online.
Access projects on-the-go.
Cons
Some platforms charge for each additional user.
Most collaboration tools are internet-dependent.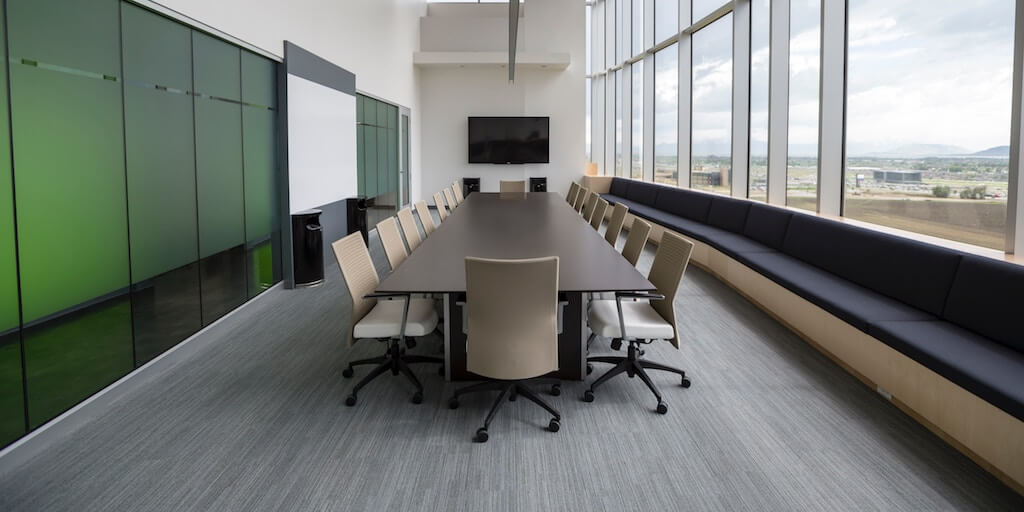 Includes the top video conferencing services ranked, with pricing information, and FAQs. Find the best video conferencing for your small business.
Jul 8, 2020
FAQs:
What is the most popular workplace collaboration tool?
What are enterprise collaboration tools?
Enterprise collaboration tools are online and software services that enable groups of people to work together, interact, share information, and streamline processes, regardless of their geographic locations.
What is the best way to collaborate online?
Collaboration tools such as Evernote and GitHub make online collaboration much easier, more efficient, and more manageable.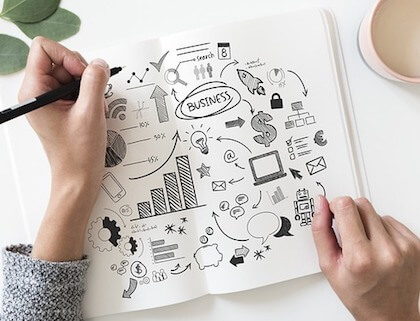 What are examples of online collaboration tools?
Adobe Creative Cloud.
Basecamp.
Dropbox.
Evernote
GitHub.
Google Hangouts.
GoToMeeting.
Slack
Monday.com.
Do most online collaboration tools charge per user?
Some collaboration platforms, like Igloo, charge a monthly per-user fee. Others charge a flat monthly fee and offer several different plans based on the size of your business.
Do Google's collaboration tools work together?
If you have access to the G-suite through a Google account, you can seamlessly enjoy online collaboration through Google Docs, Google Hangouts, Google Calendar and more.
What is the most secure collaboration tool for file sharing?
Dropbox is known as one of the most secure collaboration tools for file sharing. All Dropbox folders are heavily encrypted to protect your data from cyber threats. Other document collaboration tools like Google Docs have some security features, but they are not as advanced as Dropbox.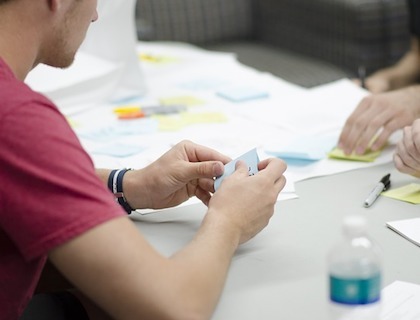 Are there any free online collaboration tools?
Slack.
Monday.com.
Wrike.
Evernote.
GitHub.
Dropbox.
Basecamp.
Zoho Projects.
Can we use team collaboration tools offline?
Most project collaboration tools are web-based. In other words, you need an internet connection to access them. You can use apps like Google Docs offline, but you will not be able to share comments or changes to a document until you have connected to the Internet.
Are any online collaboration tools free forever?
Most collaboration apps that have a free version do not have a time limit. However, free versions are usually very basic forms of the software and they have a small user limit.