Hightail Reviews
Learn more about Hightail, a collaboration tool for small businesses. Includes Hightail reviews, ratings, pricing, company information, and FAQs.
8 min read • Last updated on December 11th, 2018
Hightail Inc is a cloud-based collaboration tool that allows you to send large files, preview visual assets, and create projects on one easy-to-use platform. In early 2018, Hightail was acquired by technology company, OpenText.
Hightail Key Information Table:
| | |
| --- | --- |
| Founder | Ranjith Kumaran |
| Founded | 2004 |
| Headquarters | Campbell, CA |
| CEO | Ranjith Kumaran |
| Number of Employees | 51+ |
| Number of Customers | 5,500,000 |
| Phone Number | 1 (866) 558-7363 |
| Address | 2950 S Delaware St, San Mateo, California 94403 |
| Website | |
Hightail Pricing:
| Plan Name | Monthly Pricing |
| --- | --- |
| Lite | $0.00 |
| Pro | $15.00 per employee |
| Business | Quote only |
Hightail Opentext FAQs:
What is Hightail's price range?
Hightail ranges from $0.00 to $15.00 per user per month. Larger companies receive customized quotes.
What is Hightail?
Formerly known as YouSendIt, Hightail is an online collaboration tool that enables companies to send large multi-media files securely. The Hightail Spaces desktop app allows you to collaborate on creative projects with your team and store files in the cloud, and Hightail file sharing enables you to send files up to 100 GB.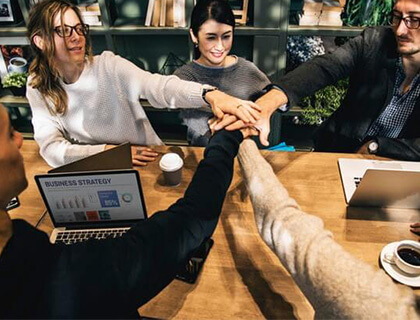 Hightail vs Dropbox; which collaboration tool is best for my business?
Both Hightail and Dropbox are popular collaboration and file sending programs, allowing you to send and access files from any device. You might want to try the free plan on each platform before you make a decision.
How does Hightail work?
Hightail FTP (File Transfer Protocol) technology is used for the transfer of computer files between a client and server on a computer network. Since Hightail is a cloud-based platform, you won't have to download or install any complex software. You can simply log in to your account and start working. If you'd like to learn how to use hightail, take a look at the Hightail support page, which has a variety of video tutorials and help articles to get you started. The Hightail file size limit is between 100MB and 100GB, depending on your package.
How much Hightail cloud storage will I get?
The free plan gives you 2 GB while the premium plans come with unlimited storage.
Is Hightail GDPR compliant?
Yes. Hightail is compliant with GDPR (General Data Protection Regulation) mandates.
What does Hightail mean?
The Hightail definition is "move or travel fast."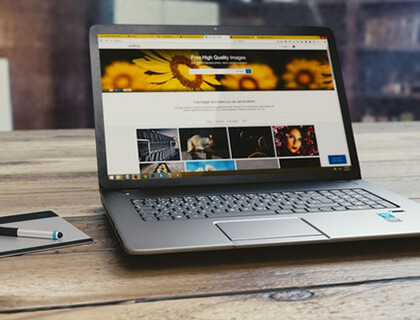 Where can I find the Hightail for Outlook download?
According to Hightail, the company no longer supports the Hightail Outlook plugin. However, you can still sync Hightail with your Dropbox, Google Drive, Microsoft OneDrive and OpenText Core accounts.
Who wins the Hightail WeTransfer face-off?
If you only need to share files with a colleague or client, WeTransfer is an easy-to-use free option. But if you're looking for a platform with loads of features and functionality, then Hightail is a better solution for you.
Where is Hightail's headquarters?
Hightail Campbell, California is the current head office location.
Where do I find my Hightail login?
You won't find the Hightail login page at "www hightail com login." Access your Hightail sign in page by clicking "Sign In" in the top right corner of the homepage or sign in directly at spaces.hightail.com/login.
Where can I read a good Hightail file sharing review to help me make a decision?
You can read Hightail customer reviews below.
Hightail Reviews:
| Reviewer | Rating | Review |
| --- | --- | --- |
| Tapan J. | 4.0 | HighTail - Easiest way to share large files. I love that there is no restraint on storage capacity with Hightail. |
| Peter W. | 2.0 | Found it unreliable. WeTransfer's free service is much better if you just want simple file transfer. |
| James G. | 5.0 | Performs well for my company's need! My company primarily uses Hightail for its base function - to send large files that cannot be attached via e-mail. |
| Nathan H. | 4.0 | I use Hightail to send confidential data securely. I enjoy the ease of use for recipients. |
| Jessica P. | 5.0 | Easy to use and very cost effective. I've never actually paid for any of the files I've sent, which has been awesome. |
| Heather W. | 5.0 | We send some very large files and there has never been a problem using this email service. The email looks professional and is quickly sent. |
| Lori C. | 5.0 | Wonderful program for sending big files! |
| Maria G. | 2.0 | Has Potential - but spaces is confusing. I've tried using the macOS extension for folder syncing, however it was not available for my subscription type any longer. |
| Sandra P. | 5.0 | What we really love about the Hightail system is that it is really easy to use and you don't have to send your large files which can be difficult both on the sender end as well as the recipient's. |
| Linda P. | 1.0 | I have been using this service since it was YouSendIt. That worked quite well. Then they went and tried to get all fancy. with features and price. I have had nothing but frustration since. |