Microsoft SharePoint Online Reviews
View Microsoft SharePoint Online's document management software for your business. Includes info on Microsoft Sharepoint Online, reviews, pricing, and FAQs.
Updated on July 2nd, 2019
The SMB Guide is reader-supported. When you buy through links on our site, we may earn an affiliate commission. Learn more
Pricing:
| Plan Name | Monthly Pricing |
| --- | --- |
| SharePoint Online Plan 1 | $5.00 per user |
| SharePoint Online Plan 2 | $10.00 per user |
| Office 365 Enterprise E3 | $20.00 per user |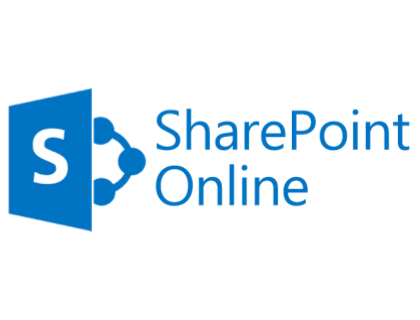 Review:
Pros: Rich functionality. Powerful product. Enables fast and convenient sharing of documents.
Cons: Not easy to learn. Menus not user-friendly. Not that customizable.
Bottomline: Microsoft SharePoint Online enables your team to share a wide range of content.
Key Information:
| | |
| --- | --- |
| Founder | |
| Founded | 1975 |
| Headquarters | Redmond, WA |
| Parent Company | Microsoft |
| Number of Employees | 134,944 |
| Number of Users | 190 million |
| CEO | |
| Address | 5000 148th Ave NE, Redmond, WA, United States 98052 |
| Phone | +1 425-882-8080 |
| Website | |
News & Activity:
Reviews:
| Source | Review |
| --- | --- |
| | I rather liked 2003 era SharePoint. By comparison to SharePoint today, it was small, simple, fast, and had an excellent search. And it never, ever, ever showed a JavaScript spinner saying "please sit there twiddling your thumbs, we're working on it. Just a moment, while multi-core billion-instruction-per-second servers struggle to load a few KB of text in a reasonable time". At least, with a small one-server install, it didn't. |
| | I had completely forgotten about SharePoint. SharePoint is the patron saint of tech debt. People throw s**t up on SharePoint or create some workflow tied to SharePoint, and it just disappears into a black hole of red tape. |
| | SharePoint has a great enterprise search function. The problem is most companies don't setup SharePoint in the manner in which it's supposed to be used. They just stand it up OOTB and start using it, deploying department sites to the same site collection, and building up garbage single master databases. You should be tagging things, and each department should be in it's own site collection with it's own database and metadata. |
| | SharePoint is an incredibly powerful platform/service that the competitors don't match as a whole. Wikis don't fly in many industries (I work in an FDA-regulated one, but have worked as a consultant in the past) and a significant amount of companies, IME, don't have a wiki-type workflow. Wiki is, of course, SharePoint's weak point and I don't encourage the use of the wiki. But when it comes to being an overall platform, DMS, Search service, etc. it is extremely powerful. I totally get that it is a difficult product to setup and use. I started out by ""doing it wrong"" (though ran into 32-bit limitations way back when) and it took quite some time to learn how to do things correctly. But when you get there, it's great and management/users love it. |
FAQs:
Is Microsoft SharePoint any good?
Microsoft SharePoint Online is considered as one of the most successful content management software, with 75% of Fortune 500 companies as customers.
Read reviews of Microsoft SharePoint online.
Is SharePoint a document management system?
No, Microsoft SharePoint Online is considered an enterprise management system because it serves larger enterprises.
Learn more about Microsoft SharePoint Online here.
How much does SharePoint cost?
Microsoft SharePoint Online's monthly pricing ranges between $5.00 and $20.00 per user.
See our price list.
What is SharePoint and its features?
Microsoft SharePoint Oline is an enterprise management system that allows users to manage resources relating to business processes.
Is there a free version of SharePoint?
Microsoft SharePoint Online no longer offers a free version of their software.
Is SharePoint included in Office 365 business?
Yes, SharePoint is included in the Office 365 E1 (Business) Plan.
How do I download SharePoint?
The SharePoint server can be downloaded here.
Is there a Microsoft SharePoint Online free trial?
There is no mention of a free trial for SharePoint Online on Microsoft's website.
What is the alternative to SharePoint?