Zoom Reviews
Learn more about Zoom with customer reviews, information about features, and comparisons to other platforms like GoToMeeting.
Updated on January 23rd, 2023
The SMB Guide is reader-supported. When you buy through links on our site, we may earn an affiliate commission. Learn more
Zoom is a provider of remote conferencing and business VoIP services that combine video conferencing solutions, online meetings, chat, and mobile collaboration. Zoom offers video, audio, and screen-sharing experiences across Mac, iOS, Android, Windows, Blackberry, Zoom Rooms, and H.323/SIP room systems.
Updates:
Updated 18th of March 2020
We added comparisons between Zoom, FreeConferenceCall.com, and GoToMeetings, and included pricing and more in-depth information about all Zoom's products.
Also Consider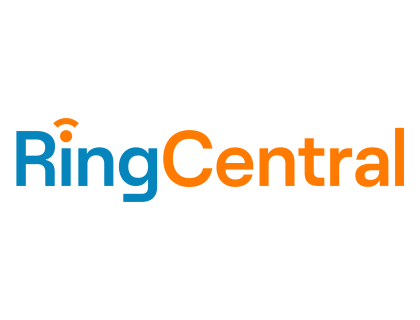 Video Conferencing, VoIP, Phone System, Fax, and more.
Get a Quote
Free trial available.
No contract required.
Get unlimited video meetings, conference calls, and phone calls.
Pros and Cons:
Pros
Multiple plans for growing businesses.
Comprehensive list of robust add-ons.
Compatible with multiple devices.
Excellent integrations.
Free plan.
Cons
Meeting times are limited.
Add-ons can be costly.
Review:
Zoom's conferencing call services help optimize team performance and collaboration across multiple devices. Thanks to features like HD-quality video and audio calling, file sharing, and breakout rooms, teams situated across the globe can effortlessly connect and share information.
Compared to top competitors like FreeConferenceCall.com and Dialpad Meetings, Zoom offers much more robust features. These include whiteboarding with co-annotation capabilities, multi-share, and business messaging. For businesses that require excellent third-party integration, Zoom provides integrations with Dropbox, Box, and Appointlet.
Highlights:
Zoom offers a comprehensive free plan that includes features generally not found in entry-level plans, such as whiteboarding and active viewer speaker. The online-based meeting service is ideal for employees situated remotely, with access available across various devices. In addition, Zoom users can enjoy features like a cloud-based business phone system and webinars.
Shortcomings:
Zoom's audio and video meetings are limited to 40 minutes with the free plan and 24 hours with the paid plans. While Zoom provides sought-after add-ons, they are only available if you have at least one Pro host and they can be costly, with pricing ranging between $40.00 and $100.00 per month, per host.
Reputation:
Zoom is not rated by the Better Business Bureau and there are currently no complaints available. We did find 1,420 reviews on Trustradius, with an average rating of 8.9 out of 10. Positive reviews focused on Zoom's excellent video conferencing and robust collaboration tools like file sharing. Low-rated reviews were mixed, with customers highlighting everything from a hard-to-use dashboard and call recording editor to occasional poor call quality.
Pricing:
| Plan Name | Monthly Pricing |
| --- | --- |
| Basic | Free. |
| Pro | $14.99 /host |
| Business | $19.99 /host |
| Enterprise | $19.99 /host |
Zoom vs. GoToMeeting:
Zoom ($14.99 /mo.) and GoToMeeting ($14.00 /mo.) are very similar in price and features, providing users with excellent group collaboration and web conferencing capabilities. However, unlike GoToMeeting, Zoom provides a feature-rich free plan.
Zoom vs. GoToMeeting Comparison:
| Features | Zoom Pro | GoToMeeting Professional |
| --- | --- | --- |
| Number of Participants | Up to 100 participants | Up to 150 participants |
| Meeting Time Limit | 24 hours | Unlimited |
| Video & Audio Conferencing | Yes | Yes |
| Screen Sharing | Yes | Yes |
| Admin Center | Yes | Yes |
| Breakout Rooms | Yes | No |
| Multi-share | Yes | No |
| Whiteboarding | Yes | No |
| Dial-In | No | Yes |
| Chat | Yes | Yes |
Zoom vs. FreeConferenceCall.com:
Both Zoom and FreeConferenceCall.com provide free video and audio conferencing, with only Zoom offering additional paid plans that are ideal for growing businesses. While both competitors provide similar features like call recording and call controls, they do differ when it comes to their limitations.
Zoom vs. FreeConferenceCall.com Comparison:
| Features | Zoom Basic | FreeConferenceCall.com |
| --- | --- | --- |
| Number of Participants | Up to 100 participants | Up to 1,000 participants |
| International Calling | No | Yes |
| Call Recording | Yes | Yes |
| Breakout Rooms | Yes | Yes |
| Video & Audio Conferencing | Yes | Yes |
| Screen Sharing | Yes | Yes |
| Chat | Yes | Yes |
| Multi-share | Yes | No |
| Co-annotation On Shared Screen | Yes | No |
| Whiteboarding | Yes | No |
Read our article on the best conferencing call services for an in-depth comparison between Zoom, GoToMeeting, and Free Conference Calls.
Zoom Products:
Meetings & Chat.
Zoom's meetings and chat solution provides enterprise-grade video conferencing with real-time messaging and file-sharing capabilities. The platform's comprehensive list of features makes it easy for employees to start, join, and collaborate across any device. Features include HD-quality audio and video, call recording, transcription, and streamlined calendaring, among others.
A key benefit of Zoom's conferencing solution is its strong collaborative tools. Users can effortlessly share files with colleagues, start a group chat, co-annotate on meetings, and search through content. Zoom's Meetings & Chat solution comes in four variations: Basic, Pro, Business, and Enterprise.
The Basic plan is ideal for solo entrepreneurs and startups that do not require robust conferencing features. The plan is completely free and includes features like an unlimited number of meetings, active speaker view, desktop and application sharing, simultaneous screen share, and host controls.
The Pro plan includes all the features provided in the Basic plan, with the addition of user management, reporting, custom personal meeting ID, and 1GB of MP4 or M4A cloud recording.
The Business plan comes with a minimum of 10 hosts and includes all the features included in the Pro plan. Users also have access to more robust features like an admin dashboard, managed domains, custom emails, and company branding.
The Enterprise plan is Zoom's top of the line plan that's tailored to meet the needs of large-sized businesses. In addition to all Business plan's features, the Enterprise plan also includes the services of a dedicated customer support manager, executive business reviews, and bundle discounts on webinars and Zoom Rooms.
The pricing for all four plans can be found in the pricing table listed above.
At a Glance:
| Plan Name | Meeting Limits | Number of Participants | Ideal For |
| --- | --- | --- | --- |
| Basic | 40 Minutes. | Host up to 100 participants. | Solo entrepreneurs. |
| Pro | 24 hour meeting limit. | Host up to 100 participants. | Small teams. |
| Business | 24 hour meeting limit. | Host up to 300 participants. | Small and medium-sized businesses. |
| Enterprise | 24 hour meeting limit. | Host up to 500 participants. | Large businesses. |
Zoom Features:
Instant or scheduled meetings.

Scheduling w/ Chrome Extensions.

MP4 or M4A local recording.

Host controls.

Breakout rooms.

Group and private messaging.

Presence detection.

Screen share any iPad/iPhone app.

Co-annotation on a shared screen.

Whiteboarding.

Multi-share.

Secure Socket Layer (SSL) encryption.

AES 256 bit encryption.
Available Add-ons:
| Add-On | Month Pricing |
| --- | --- |
| Audio Plan | $100.00 |
| Cloud Recording Storage | $40.00 /GB |
| H.323/SIP Room Connector | $49.00 |
| Join by Zoom Rooms | $49.00 |
| Join by Toll-free dialing or Call Me | $49.00 |
| Add Video Webinars | $40.00 |
You can only add the features listed above if you have at least one Pro host.
Other Products by Zoom:
Rooms & Workspaces.
Zoom's Rooms and Workspaces solution creates virtual conference rooms that are easy to join and setup. Even if you already have a video conferencing solution setup, you can make use of Zoom Conference Room Connector to directly connect to Zoom Meetings from existing (SIP or H.323) conference room systems, such as Polycom, Cisco, or Lifesize equipment.
For just $49.00 per meeting, you can effortlessly connect, schedule, and share content with colleagues all over the world thanks to features like HD video and audio quality, one-click access, one-touch wireless share, and calendar integration. The application also includes up to 12 whiteboards at a time and co-annotation across desktop, mobile, and Zoom Rooms.
Video Webinars.
Zoom's webinar solution lets you host online events with up to 100 interactive video participants, as well as an additional 100 to 10,000 view-only attendees. Features include on-demand viewing, recording and auto-generated transcripts, live broadcasting, event assistance, and reporting and analytics.
This solution is ideal for businesses that want to streamline workflow, monetize webinars, and enhance their brands. Pricing starts at $40.00 per host for 100 attendees. However, interested parties are encouraged to contact Zoom for a personalized quote.
Zoom Phone.
Zoom's cloud-based phone system includes traditional business phone features like auto-attendant, voicemail and call recording, HD audio quality, and intelligent call routing. With Zoom Phone, businesses can unify their communication system by adding Zoom's Meeting & Chat capabilities. This means users can seamlessly make and receive phone calls, share content, host video meetings, and more.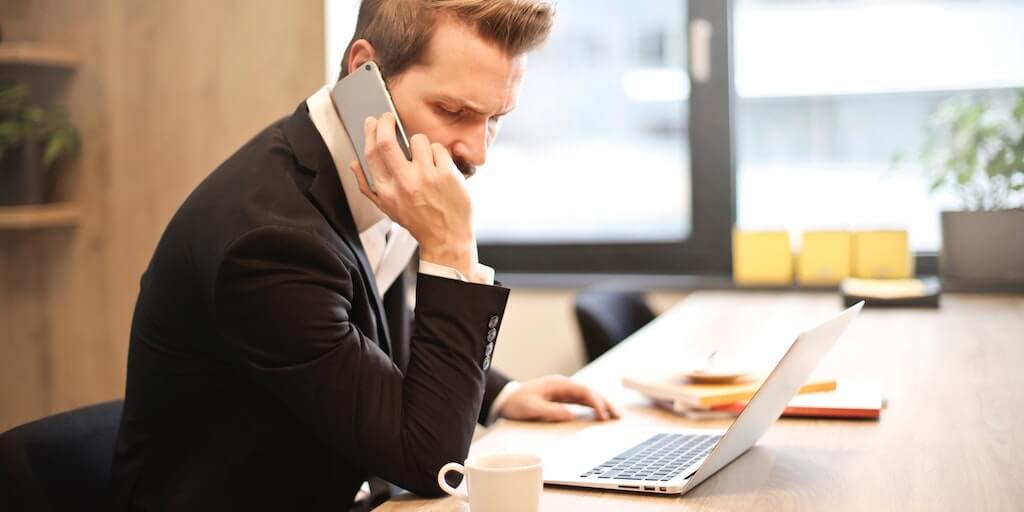 Get information on the top business phone systems, including pricing, reviews, and answers to common questions.
Feb 6, 2023
Integrations:
| Software | Integration |
| --- | --- |
| Customer Relationship Management (CRM) | |
| Booking Software | |
| Cloud Service | Dropbox, Box, Google Drive, Microsoft (One Drive), and Panopto. |
| Unified Login | Okta, RSA, Centrify, Facebook, and Google. |
| Marketing Automation | |
| Room Collaboration | Intel Unite and Creston. |
Key Information:
| | |
| --- | --- |
| Legal Name | Zoom Video Communications, Inc. |
| Founder | |
| Founding Date | Jan 01, 2011 |
| Address | 55 Almaden Boulevard, 6th Floor, San Jose, CA 95113 |
| Number of Employees | 1300 |
| Number of Customers | 99 |
| Email | |
| Telephone | |
| Website | |
FAQs:
Is Zoom really free?
Zoom offers a full-featured Basic Plan with unlimited meetings for free. Upgrading to other plans requires payment.
Is Zoom good for webinars?
Zoom Webinar is easy to use and free on the Basic package, limited to 40 minutes with more than two people on the line and no integration with other tools. Upgrade to the $15 a month plan for unlimited webinars with up to 100 people at a time and no time limit. An extra $40 a month gives you Zoom's Webinar package for extra features and control over your webinar sessions.
Is Zoom safe to use?
When you sign in to Zoom, your information is kept safe through encryption software throughout your session. Zoom also uses an Advanced Encryption Standard 128-bit algorithm for extra security during your webinars and provides you with the option of a room lockout password to ensure there is no unauthorized access to your webinars.
Is Zoom better than WebEx?
Both Zoom and WebEx are comparable in terms of customer satisfaction and product quality. Zoom is cheaper than WebEx but WebEx offers a few more features than Zoom.
How much is Zoom monthly?
Zoom's monthly pricing ranges between $14.99 and $49.00. Zoom offers a free plan as well.
What are the benefits of Zoom?
Zoom's main features include:
Meetings.
Video webinars.
Zoom Rooms.
Business IM.
SIP Connector.
Developer platform.
What is the difference between a Zoom meeting and a webinar?
Zoom meetings allow all participants to screen share, turn on their video and audio, and view who else is in the meeting. Zoom webinars allow only the host and designated panelists to share their video, audio, and screen. Attendees in webinars are view-only.
Can you use Zoom on a phone?
Yes, you can join in a Zoom meeting audio by traditional phone, iPhone, and Android.
Can I join a Zoom meeting without an account?
Yes, a Zoom account is not necessary to join a meeting, but users will need an account to host a meeting. Anyone can join a Zoom meeting on a mobile or desktop app.
How many participants can you have on Zoom?
You can have up to 100 video participants in any of your meetings.
Does Zoom work internationally?
Yes, Zoom is a global service. However, Zoom is currently not available in the following countries:
Cuba.
Iran.
North Korea.
Sudan.
Syria.
The Crimea Region of Ukraine.
United Arab Emirates (services have been disrupted but Zoom is attempting to restore full VoIP services).
How do I start a Zoom meeting?
Open the Zoom.us application.
Click "Start with video" or "Start without video."
Click "invite" at the bottom of the meeting window.
Share the invite by either clicking on the email icon or copying the invite URL or invitation and pasting it in an email to your participants.
Click the schedule button, fill in a meeting topic, and fill out the rest of the schedule form according to your needs.
Click the schedule button at the bottom of the schedule form, then click the Copy to Clipboard button.
Can I record a Zoom meeting?
Yes. Clicking the Record to Cloud button records all your video, audio, and chat text to the Zoom cloud. These files can be downloaded to a computer or streamed from a browser.
Is there a Zoom free trial?
No, Zoom's Basic plan is free to use. Interested uses can also request a live demo.
What are some Zoom alternatives?