Eloqua Reviews, Ratings, Pricing Info and FAQs
Learn more about Eloqua by Oracle with pricing information, customer reviews and frequently asked questions.
Updated on April 10th, 2019
The SMB Guide is reader-supported. When you buy through links on our site, we may earn an affiliate commission. Learn more
Eloqua is a cloud-based marketing automation platform that is owned and maintained by Oracle. Eloqua facilitates digital marketing campaigns through emails, videos and mobile devices. The software offers real-time insights into audience engagement and interaction.
Eloqua Pricing:
| Plan Name | Monthly Price |
| --- | --- |
| Basic | $2,000.00 /mo. |
| Standard | $4,000.00 /mo. |
| Enterprise | Quote only. |
Eloqua Key Information Table:
| | |
| --- | --- |
| Co-Founders | Larry Ellison, Bob Miner, Ed Oates |
| Founded | 1977 |
| Headquarters | Redwood City, CA |
| CEO | Safra Catz |
| Number of Employees | 138,000 |
| Phone Number | 1 (650) 506-7000 |
| Address | 100 Oracle Pkwy, Redwood City, CA, 94065 |
| Website | |
Eloqua FAQs:
What is the price range for Eloqua software?
Eloqua's plans start at $2,000.00 per month for up to 10 users. The next plan, the "Standard" plan, costs $4,000.00 and can house up to 50 users.
How do I get to the Eloqua login page?
You can go to login.eloqua.com to log into your Oracle Eloqua account.
Does Oracle provide any Eloqua training?
You can get Eloqua marketing automation training from Oracle University. There are several Eloqua marketing courses that you or your team members can take to learn more about how to use the software.
What is Eloqua Topliners?
Topliners is part of the Oracle marketing community that has discussion forums related to Eloqua software. You can use Topliners to start discussions and get answers to your Eloqua Oracle questions.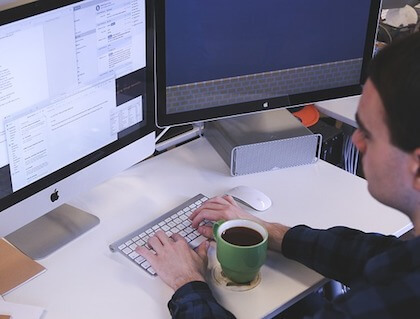 Marketo vs Eloqua
Eloqua can be scaled for us to with large businesses, while Marketo is best for medium-sized companies. According to user reviews, Marketo has a superior user interface in terms of usability. Marketo is also significantly cheaper that Eloqua.
Where can I read the Eloqua Implementation Guide?
If you are seeking an Eloqua certification, a study guide for the Eloqua Implementation exam is available through your Oracle account.
What is Eloqua Engage?
Eloqua Engage is an Eloqua CRM tool that helps to organize sales emails. The tool can save email templates and customer contact information so that your sales team can quickly and accurately pull together emails. The goal of Eloqua Engage is to improve brand consistency and increase your email response.
How do I get to the Oracle Eloqua help center?
You can access the Eloqua help center through Oracle's main help center at docs.oracle.com. The help center is full of resources to help you set up and use your Eloqua software.
Eloqua Reviews:
| | | |
| --- | --- | --- |
| Reviewer | Rating | Review |
| Amy B. | 4/5 | We are able to use Eloqua as a database and as a full-fledged marketing automation tool. Our marketing team relies on the software to create new campaigns. |
| Olivia T. | 4/5 | We switched to Hubspot from Eloqua mostly to save money, but I miss Eloqua - it gave us tons of flexibility and useful reporting information. |
| Matthew M. | 5/5 | Eloqua offers first class training and on-going support for the software. For us, Eloqua has delivered a very powerful tool in a very competitive space and we will continue to depend on it. |
| David G. | 4/5 | Not great for casual users because the interface is complicated. The best feature is that it is very easy to export data. |
| Francesca T. | 5/5 | I have used Eloqua with two different companies and have always been impressed with the scope of the progam's capabilities. Eloqua is as good of a CRM platform as it is a marketing automation platform. |
| Lauren J. | 5/5 | Amazing product training and data analytics tools. I am a true fan of this system! |
| John D. | 4/5 | The pricing can be high. However, I've used many different marketing platforms and Eloqua is still the best one that I've ever seen. |
| Alister R. | 4/5 | The campaign manager makes it easy to create customer workflows. This product is expensive compared to the competition and the support can be difficult to access. |
| Fraser D. | 4/5 | You can easily deploy this software across your organization because it has so many different uses. May be too expensive for small organizations. |
| Arpine B. | 5/5 | Eloqua has always been a great tool, but it has improved with time as updates have been released. The automation capabilities are nearly endless. |