Tenant Screening Services
Discover the top tenant screening services. Includes pricing, reviews, and frequently asked questions.
Updated on December 28th, 2022
The SMB Guide is reader-supported. When you buy through links on our site, we may earn an affiliate commission. Learn more
Tenant screening services are used by landlords and property managers to determine whether or not a person is a good choice to rent an apartment or house. A tenant screening service typically consists of a background check, previous rental history, income and employment verification, and a credit report.
Why We Chose MyRental, RentPrep, and SmartMove:
MyRental has an extensive database with over 4.5 billion records spanning 50+ years to help landlords and property managers uncover as much information as possible.
With MyRental, users can choose from three different packages ranging from $19.99 to $34.99 per applicant. Even the basic package includes eviction history and criminal records from multiple states. Furthermore, customers who don't need a full package can pay for individual reports (criminal, credit, eviction, etc.).
SmartMove by TransUnion offers comprehensive tenant reports with access to over 370 million national and state criminal record databases. With SmartMove's convenient screening process, you can quickly get approval from applicants and run your background check before either accepting or declining their application.
RentPrep provides address and social security number verification, information about evictions, full credit reports, and more. Volume discounts are available to customers with 50 or more units.
Things to Consider When Evaluating Tenant Screening Services:
Good tenant screening services allow users to view credit history and criminal records, both of which could present red flags during the rental application process.
Opting for a platform that has multi-state records will give you a better picture of an applicant's past, particularly if they have moved from out of state in the recent past.
Some tenant screening solutions are priced per package, while others are priced per report. Determine what information is most important for your screening process (credit history, criminal records, etc.) and choose an appropriately priced option.
Best Tenant Screening Services:
| Rank | Name | Offer | Review | Learn More |
| --- | --- | --- | --- | --- |
| 1. | | From $19.99 /report. | Offers comprehensive reports that cover many records over a number of years. | |
| 2. | | From $25.00 /screening. | Provides full credit reporting, criminal background check, and eviction records. | |
| 3. | | From $21.00 /screening. | Great price, uses live screeners, and is FCRA-compliant. | |
| 4. | | Free and paid options. | Provides credit checks, background checks, application forms, and other useful tools to landlords. | |
| 5. | | From $9.95 /report. | Provides nationwide tenant screening services, including credit checks, criminal background checks, driving records, and eviction searches. | |
| 6. | | From $14.99 /report. | Free and user-friendly tenant screening software. It does not offer eviction checks. | |
| 7. | | Contact for quote. | Provides tenant performance data, such as evictions and lease violation information, in addition to criminal and credit reports. | |
| 8. | | Free for the landlord. | Screens tenants, advertise rentals, and allows you to accept applications online. | |
| 9. | | From $24.95 /screening. | Credit report and background check with tenant pay option. | |
| 10. | | From $25.99 /screening. | Easy to use system that offers comprehensive screening reports, including offline eviction records and alias name search. | |
| 11. | | From $28.95 /screening. | A thorough screening solution. Includes instant reports, ATS platforms integration, and issues alert feature. | |
| 12. | | From $37.50 /screening. | Provides secure, easy, and fast online rental applications and comprehensive tenant screening reports. | |
| 13. | | Free and paid options. | User-friendly, all-in-one tenant screening service that offers a variety of robust and standard screening tools. | |
| 14. | | Contact for quote. | Offers comprehensive screening solutions for a range of industries. Integrates with leading applicant tracking systems. | |
| 15. | | Contact for quote. | Provides eviction, criminal, and credit check, along with social security number verification and other reports. | |
| 16. | | From $15.00 /screening. | Offers an extensive array of tenant screening services at bulk discounts but provides no support on Sundays. | |
| 17. | | From $38.00 /screening. | A landlord-run service provider that offers in-depth tenant screening, no membership fees, and free landlord and tenant forms. | |
| 18. | | From $21.95 /screening. | A comprehensive service that provides nationwide credit reports, judgments and liens, and previous address history. | |
| 19. | | From $39.99 /screening. | Secure, intuitive, and feature-packed tenant screening solution. Includes free e-signing, document storage, and task management tools. | |
| 20. | | From $30.00 /screening. | Free and easy-to-use tenant screening tools for landlords. Set up so applicants pay the fee. Option to add own fee. | |
| 21. | | From $14.95 /report. | Clear Screening provides effective tenant screening solutions to help landlords and property managers identify eligible renters. | |
| 22. | | Free and paid options. | RentSpree provides comprehensive tenant screening services, including full credit checks and job and landlord verification. | |
| 23. | | $21.95 /screening. | E-Renter's services are quick and easy to use, with direct access to consumer and business credit files available 24 hours a day, seven days a week. | |
| 24. | | From $13.95 /applicant. | The registration process at Capitol City Background Reporting is easy, and landlords may acquire and evaluate completed reports from anywhere utilizing the user-friendly website. | |
| 25. | | From $25.00 /screening. | Equifax has partnered with Naborly, an easy-to-use tenant screening service that includes criminal background checks and cash flow analyses. | |
| 26. | | From $14.95 /report. | Experian Connect's credit report covers bankruptcies, fraud warnings, and collections. | |
Pros and Cons:
Pros
Discover the criminal history and poor credit scores.
Identify applicants who have been evicted in the past.
Accept new tenants with confidence.
Fast and easy to use.
Cons
Most solutions charge per report, which can be costly for landlords with numerous tenants.
Some services may not be able to provide extensive records on an applicant.
Applicants may not give their approval for a background check.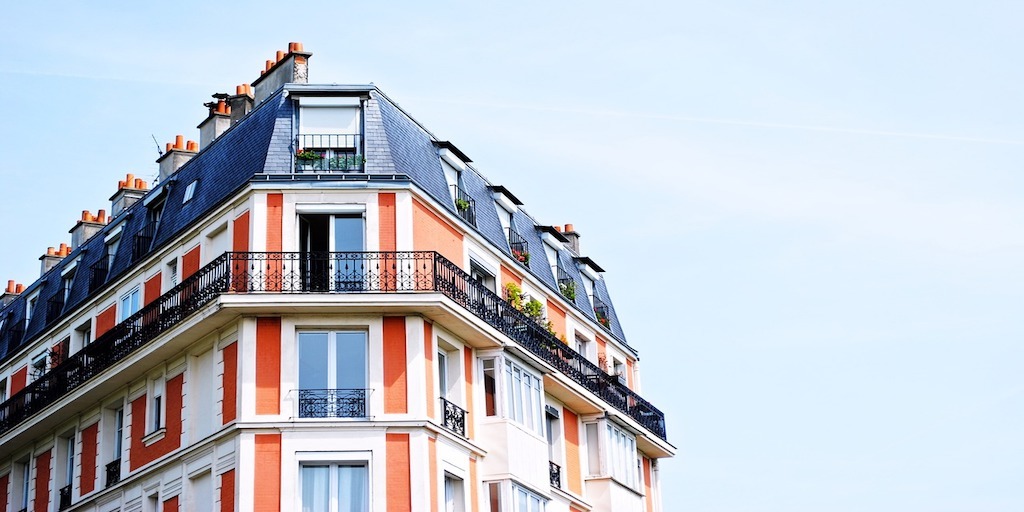 Find the best property management software for your business. See pricing, reviews, and comparisons between top options Buildium, DoorLoop, and Innago.
Jun 25, 2023
FAQs:
How do I run a background check on a tenant?
To run a background check on a tenant you'll want to hire a qualified tenant screening service, such as MyRental, RentPrep, or SmartMove.
How much does a tenant background check cost?
Tenant screening services range between $0.00 and $50.00, depending on how detailed you need the report to be. All-inclusive packages typically cost more.
What is included in a tenant screening report?
Tenant screening reports consist of a criminal background check or tenant background check, a credit report, eviction history, employment verification, address history, and any bankruptcies or judgment and liens.
How much does it cost to screen a tenant?
Checking a tenant's background costs between $0.00 and $50.00. That's just one part of the screening process though. You'll also want to speak with the tenant, talk to past landlords, and check references, all of which will cost you time.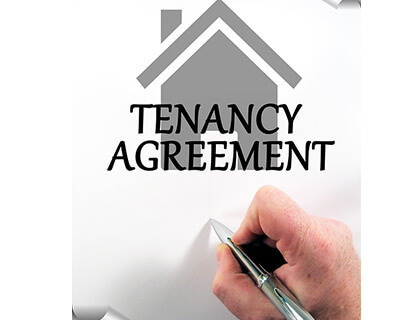 What are the best tenant screening services for landlords?
Do I need consent from a prospective tenant to run a tenant screening report?
Yes. In order to run a credit check on a tenant, the tenant will first have to consent to the release of their credit report. The tenant screening service will send each applicant an email containing a link to a credit bureau where they can authorize the release of their credit report.
Will a prospective tenant's credit score be affected if I run a rental credit check?
No, because the tenant has authorized the release of their own credit report, known as a "soft pull," their credit score will not be affected.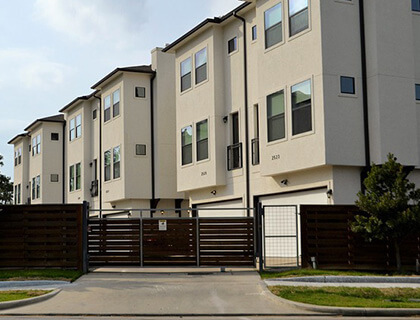 What are the best online tenant screening services?
What do I need to complete tenant screening?
In many cases, you will only need the prospective tenant's name, email, and address. Basic packages require you to provide the tenant's full name, address, date of birth, and social security number.
Can a prospective tenant pay for the screening?
This depends on state and local laws. Most states allow landlords to charge an application fee, but some don't, some have restrictions, and some cities have their own rules. Check your local laws first.