Best Property Management Software Solutions
Property management software can streamline the responsibilities of a landlord into one program. Learn more about the best real estate management software.
Updated on June 10th, 2022
The SMB Guide is reader-supported. When you buy through links on our site, we may earn an affiliate commission. Learn more
Property management software is used by building owners and property managers to manage units in a building or multiple buildings. The software can be used as an all-in-one solution for accounting, billing, lease information, communication with tenants, marketing, and more.
Read More:
Free Property Management Software - Find the best free software for managing building units and other properties.
How to Lease Commercial Real Estate - Learn more about leasing a commercial space with our step-by-step guide.
Tenant Screening Services - Discover the top services for screening potential rental tenants.
How to Start a Property Management Company - Learn more about starting a property management company with our step-by-step guide.
Our Pick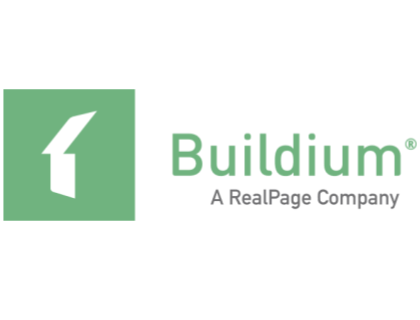 Intuitive, scalable property management software used by 20,000+ property management companies.
Start Your Free Trial
Property owner portal.
Property accounting.
Rental listings.
Why We Chose Buildium:
Buildium offers useful features, such as property accounting, tenant screening, lease and document management, online rent payments and financial management, and maintenance request tracking.
Buildium automates the rent life cycle. It can take care of all the basic elements of property management accounting, business operations and leasing, making it easy to manage and scale your business.
Things to Consider When Evaluating Property Management Software:
Consider the types of properties you own and look for software that can cover your needs, whether you manage residential properties, commercial properties, or both.
To help you with time and resource management, look for software that offers a tenant self-service portal.
Focus your research on options that integrate property management software with accounting software so that all of your needs can be managed from a single platform.
Best Property Management Software:
| Our Rank | Software | Minimum Price | Review |
| --- | --- | --- | --- |
| 1. | | $47.00 /mo. | Packed with features. It is affordable with a great user interface. |
| 2. | | $10.00 /mo. | A great platform that features an intuitive interface and good tracking capabilities. |
| 3. | | $2.00 /unit /mo. | A highly recommended service that is affordable and has good customer support. |
| 4. | | $350.00 /mo. | A versatile platform that offers excellent reporting capabilities and customer support. |
| 5. | | Quote only | An excellent platform that features effective report generation and good customer support. No mobile app integration. |
| 6. | | $0.80 /unit per mo. | A user-friendly option with robust features that is suitable for property managers and tenants. |
| 7. | | $10.00 /mo. | An excellent and reliable platform that features a great support team and an array of customization options. No mobile app. |
| 8. | | $15.00 /mo. | A user-friendly and affordable solution that is easy to implement but sometimes difficult to unsubscribe. |
| 9. | | $1.00 /unit /mo. | An effective platform that offers customizable reports and good tracking capabilities. |
| 10. | | $7.00 /mo. | A user-friendly, basic tool that is easy to use and best suited for small workloads. Lacks customization tools. |
| 11. | | Quote only. | A comprehensive and easy to use tool that offers a fantastic rent roll feature and great financial report generation tools. |
| 12. | | Free. | A fantastic tool with an excellent property dashboard that features tenant and lease tracking capabilities. |
FAQs:
How much is property management software?
Property management software can cost anywhere between $0.80 to $10.00 per unit per month depending on the size and operating requirements of your business. Some software is also sold at a flat monthly rate of $10.00 to $350.
Is QuickBooks good for property management?
QuickBooks is not a property management software. QuickBooks can be used for managing your rental transactions. However, most property management software offers accounting features.
What is the best property management software?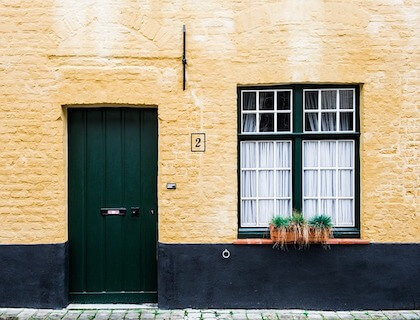 What does property management software do?
Property management software is a tool that can be used to manage the paperwork and accounting associated with property rentals. Managers can save a lot of time and money with property management software programs.
How can I purchase rental property management software?
Once you've chosen the property management software that is best for your business, you can select a plan and sign up. Most online property management software solutions have a form for you to fill out before you pay and download the program.
Do I need to use property management accounting software?
Most software for property management comes equipped with an accounting function so that you can keep all of your property management activities in one convenient place. Commercial property management software makes this process much more streamlined for companies that manage dozens of properties.
What is property management portal software?
Property management programs that use a portal simply operate online and have a main login page or "portal" that you can use to access your account.
Can I use property management software to send messages to tenants?
Some programs with added property management software features include a messaging app to make communication within the software possible. For example, Buildium has built-in SMS messaging capabilities.
Who has the best landlord property management software?
You can read property management software reviews and take a look at our ratings for property management software companies in the table above to get an idea of the best programs. Still, the right choice has a lot to do with the size and operating style of your business. The needs of a manager with 5 to 10 properties are very different from the needs of a corporation that owns 200+ properties.
Is there ongoing support for Skyline property management software?
Skyline does come with customer support, but if you fail to pay for the annual update then you will no longer be eligible for support. Keep this in mind when you are looking at prices.