Free HR Software
Learn more about the best free HR software solutions for 2019 with free offer information and frequently asked questions.
Updated on November 22nd, 2019
The SMB Guide is reader-supported. When you buy through links on our site, we may earn an affiliate commission. Learn more
Free HR software can be used in human resources departments to manage employee benefits, schedules, training, and more. With a free HR software solution, small businesses can manage their workforce internally without paying for expensive programs.
Read More:
HR Software - Discover the best paid HR software solutions for 2019.
Hiring Software - Learn more about the best hiring software for small businesses.
Hiring Tools - Find the best hiring tools for your business.
Job Posting Software - Learn more about job posting software to assist in your hiring needs.
Why We Chose Zoho People:
Zoho People offers many HR features, such as onboarding, attendance management, time tracking, and leave tracking. It allows you to streamline your employee data and store it all in one central location.
Zoho People also features a corporate learning management system that helps you to create and manage your company's training programs. Zoho People is also easily customizable with a mobile app available on Android and iOS.
Things to Consider When Evaluating Free HR Software:
Learn what the limitations are of the free version and determine if the software will meet your needs.
Evaluate the software's customer support; their response time, availability, and helpfulness.
Request references from existing clients and read online reviews to make the most informed choice.
Best Free HR Software:
| Our Ranking | Software Name | Free Offer | Review |
| --- | --- | --- | --- |
| 1. | | Free up to 5 employees. | Features easy to use timesheets and organizational charts but the dashboard offers limited customization options. |
| 2. | | Free 30-day trial. | User-friendly software with great customer support but no integrations with other applications. |
| 3. | | Free up to 12 users. | Offers a comprehensive CRM platform but the free version offers limited features. |
| 4. | | Free up to 5 job postings. | Offers functional tools that are easy to use but the integrations could use improvements. |
| 5. | | Free 30-day trial. | A great payroll software that offers the most payroll features out of all the companies we have reviewed. |
| 6. | | Free - unlimited. | Easy to use and covers all the basics but does not offer employee profiles or applicant tracking. |
| 7. | | Free - unlimited. | Offers basic features that are easy to navigate but is not available offline. Key features and extension must be bought seperately. |
| 8. | | Free - unlimited. | Offers valuable features that are easy to navigate and use. Mainly suitable for small businesses. |
| 9. | | Free up to 5 employees. | Feature-rich and easy to use but some functionalities need improvements. |
| 10. | | Free up to 6 employees. | Easy to use and suitable for various sized teams but there is no demand forecasting feature. |
FAQs:
What free HRIS software is most popular?
Are there any limitations to a free HR software download?
The majority of free HR software programs come with a cap on the number of employees that can be managed through the software. This may not be a problem if you have a small business, but you may need an upgrade if your business is growing.
Can I use free HR software for small business hiring and recruiting?
Tools like Freshteam allow you to post jobs and manage applications through the entire interview process so that you can keep everything organized when you are hiring new employees.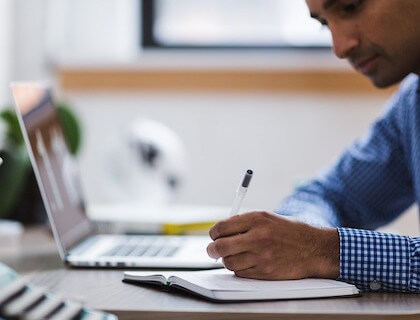 What are some free Human Resource Software Solutions?