Free Inventory Management Software
Learn more about the best free inventory management software with info on free offers and frequently asked questions.
Updated on June 25th, 2020
The SMB Guide is reader-supported. When you buy through links on our site, we may earn an affiliate commission. Learn more
Inventory management software is a tool used by businesses in a wide range of industries to track goods, sales, deliveries, and production. Free inventory management software is ideal for small businesses and entrepreneurs as it allows them to do a small number of sales and inventory tracking as their business grows.
Read More:
Inventory Management Software - Discover paid versions of inventory management software.
Supply Chain Management Software - Find the best software to manage the movement of your goods.
Inventory Sheet - Learn how to record and track your own inventory levels with this free download.
Why We Chose Zoho Inventory:
Zoho Inventory offers many key features, such as end-to-end tracking, warehouse management, multi-channel selling, and reporting. It also integrates with Zoho CRM and Zoho Books to seamlessly manage your financial data.
Zoho Inventory is uncomplicated and easy to use and has received positive customer reviews. It is a cloud-based software with centralized inventory, so all your selling channels are automatically updated whenever you make a sale.
Zoho Inventory's free version is ideal for small businesses with less than 20 monthly orders and it offers many integrations with payment services, shipping, CRM, accounting, and sales.
Things to Consider When Evaluating Free Inventory Management Software:
Determine your inventory management needs and make sure the free option you chose can meet all your requirements.
Consider whether the software can integrate with accounting software.
If you use a loyalty program or gift cards, or would like to, you need to make sure that your inventory management system will be compatible.
12 Best Free Inventory Management Software for 2019:
| Our Rank | Inventory Management Software Company | Free Offer | Review |
| --- | --- | --- | --- |
| 1. | | Free. | An inexpensive option with a good interface. Does not offer quotes. |
| 2. | | Free. | Offers basic features to help HR professionals but the system is not available offline. |
| 3. | | Free. | Features simple templates and a good quick entry calculator but it can't make edits mid-count. |
| 4. | | Free. | Features unlimited database records but does not offer support and cannot link to workstations. |
| 5. | | Free. | Features great barcoding capabilities and accurate reporting but eBay integration needs improvement. |
| 6. | | Free. | Features a clean interface that is easy to use but does not offer forecasting and cost tracking features. |
| 7. | | Free. | Features global stock history tracking but requires some expertise to use. |
| 8. | | Free. | Supports an unlimited number of items, locations, and users but there are no barcode scanning or customer management modules available. |
| 9. | | Free. | Great at stock tracking but requires some expertise to use. |
| 10. | | 14-day free trial. | Features e-commerce integrations and low-stock reminder emails, and tracks receiving and returns. |
| 11. | | 15-day free trial. | Easy to learn and navigate but does not integrate with PinnacleCart and Freshbooks. |
FAQs: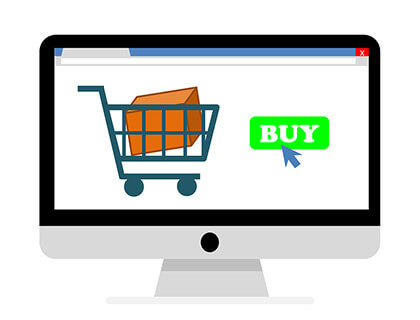 What is the best free inventory management software?
How does inventory software work?
Tracks sales and available inventory.
Communicate with suppliers in near real-time.
Receive and incorporate external data, such as seasonal demand.
Tells store owners when it's time to reorder and how much to purchase.
Does anyone make free inventory management software?
SwiftCount, Zoho Inventory, and many others all have a free tier for their inventory tracking software that allows you to have a limited amount of products in your inventory.
Should I consider paid inventory management software?
This depends on the size of your business and whether you need a cloud-based or on-premise software solution. Inventory software free options vary from provider to provider in terms of what they offer - some free inventory management software limits your number of orders per month and is confined to one location. While paid versions offer full customization, customer support, and other features.
What features does a free inventory management system include?
Free inventory tracking software is usually valid for one or two users and one warehouse or business location. It includes basic functions such as creating limited product catalogs, sales, and invoicing and payments.
What is the best free simple inventory software?
inFlow and Stockpile are both easy-to-use free inventory software solutions for small to medium-sized businesses.