Best Event Management Software
Learn more about the best event management software solutions with pricing info and frequently asked questions.
Updated on February 23rd, 2023
The SMB Guide is reader-supported. When you buy through links on our site, we may earn an affiliate commission. Learn more
Event management software is used to manage professional events like trade shows, conferences, and conventions. The software can be used for scheduling, procurement, website creation, registration, and more.
Why We Chose Eventsquid:
Eventsquid allows you to build a personalized event page and offers a great set of features, including speaker management, user-friendly design tools, a smart dashboard, an integrated communication center, a full reporting suite, and mobile optimization.
Eventsquid's powerful registration engine allows you to create different registration forms with customized prompts, payment methods and gateways, messaging, and more.
Eventsquid is very easy to use and offers great customer support. Every standard license purchased includes three hours of personalized training.
Things to Consider When Evaluating Event Management Software:
To create better user experiences, you will want to be able to create a personalized, mobile-friendly event page, customize the registrations forms, and have an easy check-in option.
Any program that collects and processes personal data should comply with data privacy and security regulations.
Check whether the software can easily integrate with your existing CRM and marketing tools.
Best Event Management Software:
| Rank | Name | Offer | Review | Learn More |
| --- | --- | --- | --- | --- |
| 1. | | Contact for quote. | User-friendly software suitable for almost any business model. Offers great features and has good customer service. | |
| 2. | | Contact for quote. | Multi-event management platform with good integration capabilities. | |
| 3. | | Contact for quote. | Intuitive event management tool for mid-size business and enterprises. Features include venues sourcing, room block management, and onsite solutions. | |
| 4. | | From 2% + $0.79 /ticket + 2.5% | Cost-effective and highly customizable event management and ticketing service. | |
| 5. | | From $99.00 /mo. | Event scheduling and communication tool with great features. Good for managing a large team of volunteers and staff. | |
| 6. | | From $20.00 +$1.00 /ticket /mo. | Affordable event ticketing software for small businesses. Offers fully integrated tools and is easy to use. | |
| 7. | | From $125.00 /admin /mo. | Good option for small business. Offers essential features and is easy to use. Lacks social media integration. | |
FAQs:
Is there an app for event planning?
Yes. There are several event planning tools, including apps like Cvent.
What is online event management?
Online event management tools make planning and managing events simpler by offering scheduling, marketing, ticketing, registration, and staff management features.
How much does corporate event management software cost?
The cost of event planning software depends on the size of your events and the number of guests that need to be managed. Event software for small business events may only cost a few hundred dollars per year, while event management solutions for major events can cost thousands of dollars per month or per event.
What is event log management software?
Event log management software is an entirely different type of software that is used to track events like user logins in a digital network.
Can event booking software be used to manage guest accommodations?
Some conference management software allows users to register participants and check them into their accommodations all at once. Systems like these are usually used by conference and retreat centers.
Are there any event planning/project management software solutions?
Programs like Wrike combine project management tools with an event management program to make it easier for businesses to manage projects that need to be completed in the build-up to an event.
What is event sponsorship management software?
Event sponsorship management software platforms, like Sponsor Locker, are designed to store all of your event sponsorship information in one place. You can use these programs to manage sponsorship contracts, organize event assets and more.
Can I outsource online event management?
The easiest way to outsource event management if you don't want to use your own event planning tools is to hire a freelance event manager who has their own event management tools to plan and execute an event on behalf of your business.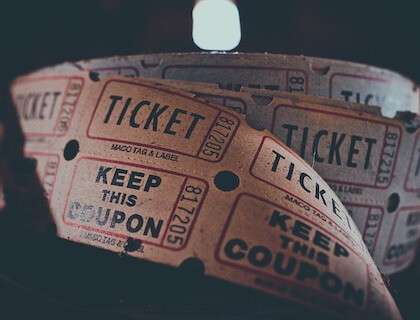 Are there any event management apps available online?
Can I cancel my event scheduling software if I am not satisfied with it?
Each company has its own cancellation policy, but since event planning programs are subscription-based, you can cancel once your subscription term has run out, whether it is monthly or yearly. Check with your meeting planner software provider for more specifics.
What is event tracking software?
Event tracking software is another name for event management software. Event planners and organizers can use the software to schedule and track activities.