Top 11 Small Business Cell Phone Plans for 2020
Find out more about the best small business cell phone plans with customer rating, pricing information and frequently asked questions.
Updated on July 8th, 2020
The SMB Guide is reader-supported. When you buy through links on our site, we may earn an affiliate commission. Learn more
Updates:
Updated 27th of January 2020
We reviewed each plan and offers, and updated information to help choose the best-suited business cell phone plan.
Updated 29th of January 2020
Updated pricing, features, and network coverage information and included a trends section.
Business cell phone plans are offered by phone carriers to help small businesses have affordable access to a reliable phone network. Businesses are often eligible for discounts when they add more numbers or opt for additional monthly features.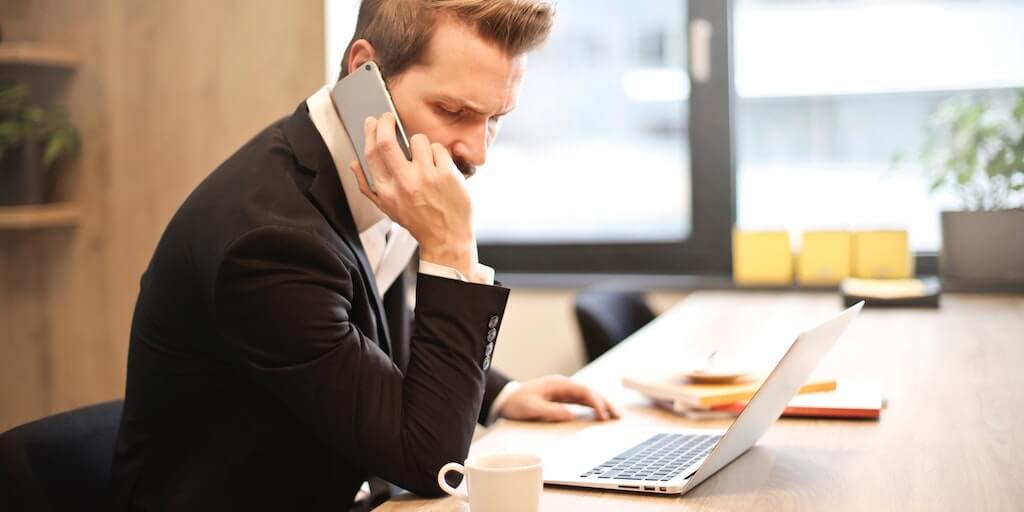 Get information on 20 different business phone systems, including pricing, customer ratings, reviews, and answers to common questions.
Jul 8, 2020
Why We Chose Sprint, AT&T, and Verizon:
Sprint is a major mobile network provider with a wide range of national and international phone plans. It is an affordable and reliable company that offers great coverage.
Sprint offers the latest in phone technology, including the latest iPhone 11 and the next-generation Samsung Galaxy. They also offer personalized quotes for you to select your own plan with the number of phones you need and unlimited or shared data.
Sprint offers a fantastic nationwide LTE Advanced network for fast and reliable connection speeds and fast global roaming and a global IP.
AT&T is one of the largest network providers in the United states offering phone packages suitable for businesses of all sizes. Their Business Unlimited Plan comes in three variations: Basic, Plus, and Enhanced. With all three plans, users have access to a private Virtual Private Network (VPN).
All AT&T's plans offer great unlimited features, including unlimited data and calling in Canada and Mexico, as well as unlimited international texting, domestic calling, and free domestic roaming.
Verizon's business cell phone plans are suitable for small and large teams, offering plans for as little as four employees. All plans include great unlimited features, including unlimited calling, texting, and data while in Canada and Mexico.
Verizon is ideal for businesses that plan on supplying their employees with handsets. The network provider offers nearly 100 different iOS and Android phones and tablets for teams that are constant on the go.
Things to Consider When Evaluating Small Business Cell Phone Plans:
Carefully consider the contract as most plans require business owners to sign up for extended contract periods of one to two years.
Check coverage and compare it to where your employees live and travel. Some cell companies offer better coverage in rural areas, others offer much less expensive international plans.
Keeping up with the latest in phone technology could be important to your business, so see how often the contract entitles you to new phones.
Best Business Cell Phone Plans:
| Rank | Name | Offer | Review | Learn More |
| --- | --- | --- | --- | --- |
| 1. | | $15.00 /mo. | Offers great coverage, international phone plans, and all the newest phones. | |
| 2. | | $30.00 /mo. | Great network coverage with international plans and unlimited talk and text. | |
| 3. | | $40.00 /mo. | Offers unlimited talk and text and good international plans, and wide coverage in the U.S. | |
| 4. | | $19.99 per employee /mo. | Offers great customization and integration capabilities, and lots of special business features. | |
| 5. | | $15.00 /mo | Offers 5G, good coverage, and low prices but the bring-your-own-device option is limited to iPhones only. | |
| 6. | | $60.00 /mo. (2 lines) | Offers great coverage and international plans but does not support all mobile devices. | |
| 7. | | $20.00 /mo. | Features great coverage, an international calling plan, and Smart Voicemail. | |
| 8. | | $25.00 /mo. | Runs on the AT&T network, offers international plans, and does not require contracts but their unlimited plan has speed caps. | |
| 9. | | $15.00 /mo. | More affordable than some competitors. Lacks a family plan option. | |
| 10. | | $30.00 per line /mo. | Offers unlimited talk and text as well as music streaming but their coverage is not available in all locations and they do not support all mobile devices. | |
| 11. | | $160.00 /mo. | Backed by T-Mobile and offers a range of plans with unlimited data but performance is poor in rural areas. | |
How to Choose a Business Cell Phone Plan:
1. Look at your business's communication needs.
Every business's communication needs will vary. For example, construction companies will require a smartphone with excellent data access for teams that are on the move and working on different sites. While call center teams will only require wireless services and ordinary phones.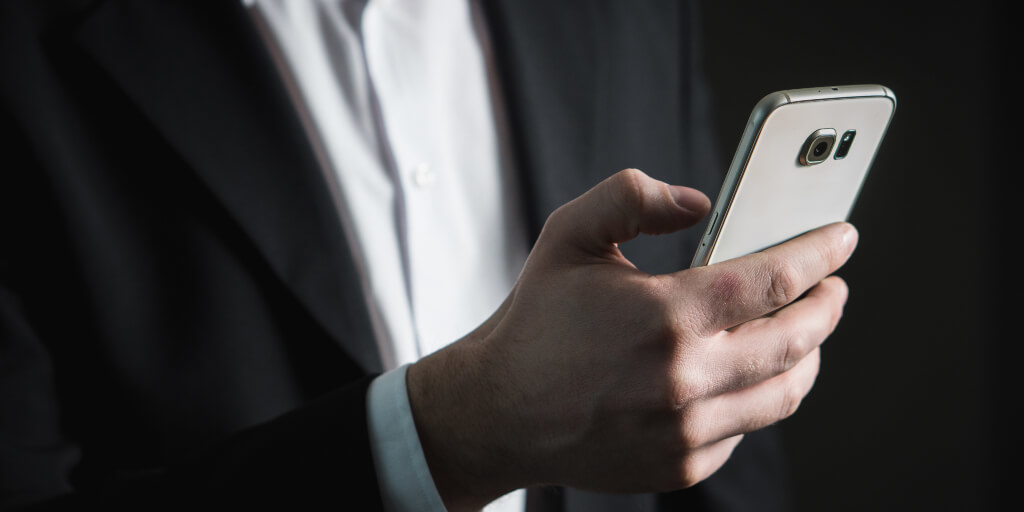 See our list of top international phone plans, includes ranking and frequently asked questions.
Mar 31, 2020
Carrier Strengths:
| Strength | Carrier |
| --- | --- |
| Best Network Coverage | Verizon |
| Lowest Cost | Sprint |
| Best International Coverage | Sprint |
| Best Data Plans | AT&T |
2. Choose a plan designed for businesses.
Look for plans with multiple lines, and unlimited talk, text, or data options. In addition, your plan should be tailored to fit your specific business. If you won't require talk options, look into business text and email plans.
3. Make good network coverage a priority.
Your plan should have excellent coverage in your area, especially if your business requires strong talk capabilities. Consider sound quality, speed, and coverage. More importantly, your network coverage should be reliable in urban and remote areas.
Best Network Coverage:
Verizon provides the widest network coverage, making it the best fit for businesses that operate in urban areas. In fact, Verizon covers more areas of the United States with 4G network than any other competitor. The top-ranking cell phone provider does extremely well in all different aspects, including reliability, speed, and sound quality.
| Carrier | 4G Network Coverage | Network Latency (milliseconds) |
| --- | --- | --- |
| Verizon | 70% | 85.14403 |
| T-Mobile | 59% | 78.03937 |
| AT&T | 58% | 78.91807 |
| Sprint | 27% | 99.95355 |
4. Look for strong security features.
Instead of paying for a separate network security service, look into network providers that include VPN's and encryption with their cell phone plans. Your business's private information is a top priority and with so many open networks, you'll want to ensure your and customer's information is secure.
Best Security Features:
| Carrier | Features |
| --- | --- |
| Verizon | Secure Mobile VPN, encrypted mail and documents, and a Security & Privacy feature on multiple devices. |
| AT&T | Suspected spam and fraud blocking and alerts, and AT&T Encryption Services. |
| Sprint | Secure mobile VPN, with mail and mobile device encryption. |
5. Purchase hardware.
You can either ask employees to use their own smartphones or you can supply them with hardware. This option should only be considered if your business has off-site teams. Look into the hardware and handsets on offer and compare the plans that offer data and hardware bundles.
Latest Cell Phone Deals:
| Carrier | Best Deal | Included |
| --- | --- | --- |
| Sprint | | Sprint's 6GB phone plan cost $40.00 per month and includes unlimited international text, mobile hotspot, and unlimited talk and text. You can shop Sprint's smartphone range on their website. |
| AT&T | | Users can receive up to $700. off eligible iPhones when they switch to AT&T and port-in their number, or up to $500.00 off with new line without port-in.* |
| Verizon | | This online-only deal includes 50% off activation fees. However, you have to open a new line and you are limited to five selected phones. These include Motorola, Alcatel, Nokia, LG, and Samsung. |
*The AT&T deal is a limited offer.
Business Cell Phone Plan Comparison:
Sprint, AT&T, and Verizon offer basic business unlimited plans that are ideal for startups and small businesses. Each plan has it's own set of advantages and disadvantages. Evaluate each plan and choose the option that suits your business's communication requirements.
| Sprint | AT&T | Verizon |
| --- | --- | --- |
| Unlimited talk and text while on the Sprint network. | Unlimited domestic talk and text for phones. | Unlimited talk and text. |
| Mobile Hotspot usage on capable devices using shared data. | Suspected spam and fraud alerts. | Unlimited Mobile Hotspot. |
| International texting from U.S. to more than 180 countries. | International features available vary by plan. | Unlimited international messaging. |
| Shareable data. | Rollover data. | Email Access. |
Common Cell Phone Plan Offers:
Reduced costs as the number of lines and devices increase.
Multiple lines and devices free of charge.
International coverage.
Data-only plans.
Unlimited options for talk, data, and/or text.
Business Cell Phone Plan Trends:
The introduction of 5G.
In 2019, the mass rollout of 5G launched the fifth generation of wireless technology for digital cellular networks. This new technology will allow higher capacity and faster download speeds, with users being able to download entire movies in a few seconds. Naturally, this incredible speed has attracted business owners and entrepreneurs in all industries.
In the last year, U.S. carriers deployed 5G in a few dozen cities, as there are only a handful of compatible smartphones available. This deployment of 5G is set to increase in 2020.
Sprint, Verizon, AT&T, and T-Mobile currently offer limited 5G plans. However, the top network providers have all committed to rolling out more 5G network coverage. In fact, Verizon said it expected half the nation to have access to 5G by the end of this year. AT&T, which currently offers two types of 5G plans — 5G Evolution and 5G Plus — said it expected 5G Plus to reach selected parts of 30 cities in 2020.
FAQs: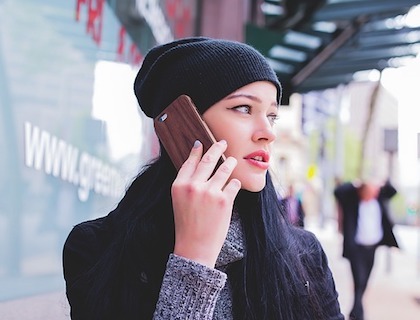 Who has the best small business cell phone plans?
What is the average cost of small business cell phone plans?
The cheapest business cell phone plans are usually in the $20.00 to $30.00 per month range, while a complete business cell phone package could cost $60.00 or more per line per month.
What carrier has the best small business smartphone plans?
In terms of cost, Sprint has some of the best cheap business phone plans for smartphones. However, Verizon has the best data coverage, meaning you can use your smartphone to access emails and business documents almost anywhere.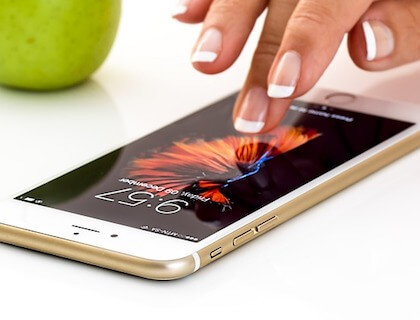 Who are the best business phone providers?
What is the best business cell phone plan for companies with less than 10 employees?
It really depends on what features your employees need on their phones, but most businesses with 10 employees or less can find an affordable plan that suits them.
How do I know what the best cell phone plan for my small business is?
The best way to find the best small business mobile phone plans is to do a small business cell phone plan comparison. Compare current offers from several providers to find out who can give you the best deal.