Cricket Wireless Small Business Cell Phone Plan Reviews
Find out more about Cricket Wireless business cell phone plans with key information, pricing, and frequently asked questions.
Updated on September 19th, 2023
The SMB Guide is reader-supported. When you buy through links on our site, we may earn an affiliate commission. Learn more
Pricing:
| Plan Name | Monthly Price |
| --- | --- |
| 5GB High-Speed Data | $30.00 |
| 10GB High-Speed Data | $40.00 |
| Unlimited High-Speed Data | $55.00 |
| Unlimited + 15 GB Mobile Hotspot | $60.00 |
Also Consider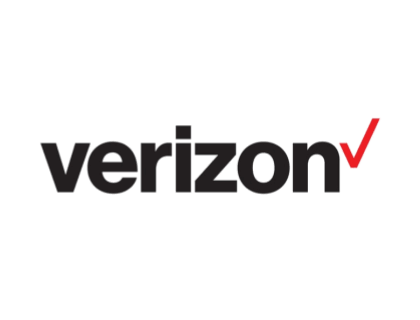 View Verizon's Affordable Business Plans
View Plans
Widest U.S. coverage.
20 GB hotspot available.
International Plan Details:
| Plan Name | Features | Starting Price |
| --- | --- | --- |
| Cricket International | Unlimited calling to landline numbers in 35 countries; Cancel at any time. | $5 /month added to regular plan (only plans of $40 and above). |
| Cricket International Extra | Unlimited calls to landline numbers in 35 countries; Unlimited MMS to 35 countries; 1,000 minutes of cell-to-cell calling in 31 countries; Cancel at any time. | $15 /month added to regular plan (only plans of $40 and above). |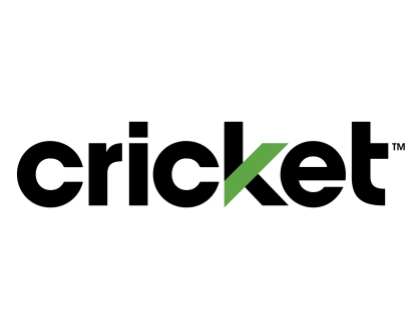 Review:
Pros: Affordable, no contracts, works on AT&T network.
Cons: There are speed caps on their unlimited plan.
Bottomline: Quality network coverage with well-priced cell phone and data plans.
Key Information:
| | |
| --- | --- |
| Founder | |
| Founded | 1999 |
| Founding Company | |
| Headquarters | Atlanta, GA |
| Parent Company | AT&T |
| President | |
| Number of Employees | 10,000+ |
| Phone Number | 1 (800) 274-2538 |
| Address | 575 Morosgo Drive NE, Atlanta, GA, United States 30324 |
| Website | |
FAQs:
What does Cricket Wireless cost?
Plans range between $30.00 and $60.00 per month.
What plans does Cricket have?
Cricket Wireless Talk & Text.
2GB High-Speed Data.
5GB High-Speed Data.
Unlimited Data Access.
Unlimited High-Speed Data Access.
4 Lines of Unlimited Data (w/ Unlimited Plan).
Does Cricket offer unlimited data?
Cricket Wireless offers a number of unlimited data plans.
Can you bring your own phone to Cricket?
Yes, provided you have an unlocked GSM phone that supports AT&T's LTE bands.
Does Cricket have WiFi Internet?
Yes, Cricket Wireless's tethering feature allows multiple WiFi devices to share high-speed data.
How much is Cricket Wireless for 2 lines?
Two lines on the Cricket Wireless Unlimited Plan cost $80.00 per month.
Does Cricket charge an activation fee?
Cricket Wireless charges a $25.00 activation fee.
How much is it for 3 lines on Cricket?
Three lines on the Cricket Wireless Unlimited Plan costs $90.00 a month.
What is the best Cricket Wireless business plan for my small business?
Depending on your needs, you can opt for a basic prepaid Talk-and-Text plan or one of the Unlimited Data plans. For $100.00 a month, the Cricket Unlimited Plan gives you four lines with unlimited data and talk-&-text. Or, you might want to go for the Group Save plan, which offers a discount of up to $20.00 per line. .
How many phone numbers can I include on a Cricket Wireless business account?
You can add up to five phone lines on one CricketWire account.
How does Cricket Wireless Quickpay work?
Cricket Wireless Quickpay allows you to pay your cellphone bill quickly and easily online. Go to cricket.com and select "Quick Pay" at the top of the page.
What other Cricket Wireless business solutions are available?
Take a look at the cricketwireless.com hotspot plan (for Unlimted Plan members) and the international long distance option.
What is CricketWireless.com WiFi manager?
The cricketwireless.com WiFi Manager allows you to save on data usage by automatically finding and remembering free Wi-Fi networks. All you have to do is turn on your Cricket Wi-Fi Manager to activate the feature.
What speed is CricketWireless.com mobile broadband?
Cricket Wireless broadband has a download speed of up to 8Mbps, depending on your plan.
Where can I find information on Cricket Wireless support devices?
To download a phone tutorial or user guide for your cell phone, visit the Device Support page on cricketwireless.com.
How do I sign up with Cricket Wireless?
On Cricket Wireless' homepage, select "Create Account" in the top left corner. Once you're signed up, you'll be able to purchase Cricket Wireless cell phone plans and phones online.
How do I get in touch with CricketWireless.com customer service?
You can reach the CricketWireless.com support team via live chat on their site or by calling 1 (800) 274-2538.
What are some alternatives to Cricket Wireless Small Business cell phone plans?