AT&T Small Business Cell Phone Plans Reviews
Find out more about AT&T business cell phone plans with key information, pricing, and frequently asked questions.
Updated on July 2nd, 2019
The SMB Guide is reader-supported. When you buy through links on our site, we may earn an affiliate commission. Learn more
Pricing:
| Plan Name | Pricing (5 lines) |
| --- | --- |
| AT&T Business Unlimited Enhanced | $265.00 /mo. |
| AT&T Business Unlimited Plus | $215.00 /mo. |
| AT&T Business Unlimited Basic | $195.00 /mo. |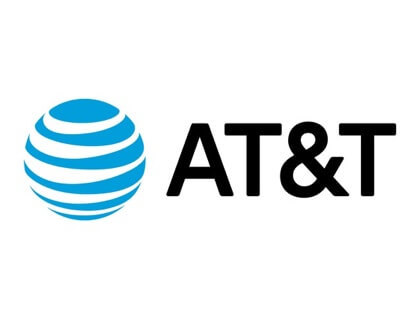 Review:
Pros: Great network coverage, and unlimited talk and text.
Cons: AT&T reserves the right to throttle data speeds for all users during peak periods.
Bottomline: Fantastic mobile network provider with great packages to suit different needs.
Key Information:
| | |
| --- | --- |
| Founded | 1983 |
| Headquarters | Dallas, TX, United States |
| Number of Employees | 268,000 |
| CEO | |
| Address | 208 South Akard Street, Dallas, TX 75202 Dallas, TX, 75202, United States |
| Phone Number | +1 314-925-6925 |
| Website | |
News & Activity:
Reviews:
| Source | Review |
| --- | --- |
| | ATT, never again. |
| | I will agree that I hate dealing with AT&T, but we have had their enterprise fiber into the building then to our switch, for about 10 years now. Knock on wood, 0 issues with their connection or quality. Support when upgrading speeds or features has been a joke, but their Internet service could not be better. Their Indian support is horrendous, whether it is actually understanding what we are asking or not allowing us to get a word in. |
| | I could not agree more! I work with a bunch of companies that have ported to ATT IPFlex lines - used to be bonded T1s, now fiber. They suck so horribly bad that I would avoid ATT at all cost. |
FAQs:
Is the AT&T unlimited plan really unlimited?
Yes. The AT&T unlimited plans have no usage limit, but users may experience lower internet speeds if the network is congested.
[Read more about AT&T Unlimited}(#review).
What is the AT&T unlimited plan?
AT&T offers several unlimited plans that provide users with unlimited data and unlimited talk and text.
How many phone numbers can I include on an AT&T business account?
The number of lines that you can include is really only limited by the amount of money that your business can afford to spend. AT&T small business plans can have up to 99 employees on the plan. An AT&T enterprise plan can accommodate even more phone numbers.
Can I combine my AT&T business phone plan with other AT&T business services?
By combining your AT&T business wireless service with other items in your AT&T business account (TV, Internet, etc.) you may be eligible for a bundling discount. Contact your local AT&T dealer to learn more about local offers.
What other AT&T business solutions are available?
AT&T has a number of business solutions that can help your business as it grows, including remote IT support, marketing, security & data backup, and business email. You can learn more by calling 1 (888) 944-0447.
What are some AT&T Business Cell Phone Plans alternatives?