Best IVR Systems
IVR, or interactive voice response system, automates the process of answering and routing customer calls.
Updated on November 2nd, 2022
The SMB Guide is reader-supported. When you buy through links on our site, we may earn an affiliate commission. Learn more
IVR, or Interactive Voice Response system, is a type of technology that enables a computer to interact with customers by answering their questions, providing information, or routing their calls to the correct recipient or department.
Read More:
Voice Recognition Software - Learn more about the best programs and apps used to decode the human voice.
Our Pick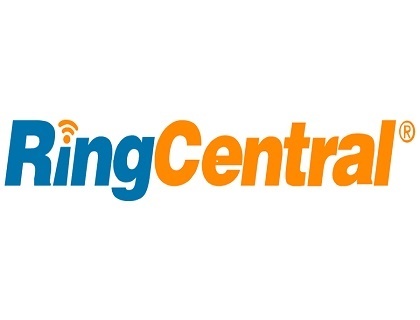 VoIP, Phone System, Fax, Video Conferencing, and more.
Get a Quote
Free trial available.
No contract required.
Unlimited phone calls, conference calls and video meetings included.
Why We Chose RingCentral:
RingCentral uses AI to automatically classify and allocate incoming messages to the agent with the correct skills and competencies. The AI also features language recognition in more than 72 languages for a more personalized customer experience.
RingCentral allows users to merge customer identities from multiple channels into a single profile for ease of reference. This allows the customer support team to provide customers with more personalized service.
RingCentral will collect and process your data and track your activity to provide comprehensive real-time analytics. RingCentral also offers great integration capabilities, so you can embed the digital platform within your existing software and hardware.
Things to Consider When Evaluating IVR Systems:
Look for open standards systems with easy integrations that will match your existing software and hardware.
Evaluate the speech recognition technology and look for systems that are able to recognize different accents, pronunciations, and tones and that offers a keypad to customers when it cannot recognize their words.
Determine how capable the system is in following up on calls, for example, sending a reminder to customers who have made an appointment.
Best IVR systems:
| Our Rank | Software Name | Minimum Price | Review |
| --- | --- | --- | --- |
| 1. | | $19.99 /mo. | Great customization and integration capabilities. Effectively manages business communication processes. |
| 2. | | Quote only. | Easy to use and navigate with many positive customer reviews. |
| 3. | | $89.00 /mo. | A simple interface with good customer support. Has occasional server issues. |
| 4. | IVR Studio | $799.00 for licence | An easy to use product with great features. |
| 5. | | $15.00 /mo. | Offers a simple user interface with great features but lacks recording functions. |
| 6. | | $19.99 /mo. | Integrates well with Windows-based software and CRM apps but includes a per-minute charge so can become costly. |
| 7. | | Quote only. | Is easy to use and offers useful features but offer limited phone support. |
| 8. | | $19.95 /mo. | Offers strong customer support for phone services but poor internet connections will lead to dropped calls. |
| 9. | | $109.00 per user /mo. | Easy to use with great features but offers limited integrations. |
| 10. | | Quote only. | Offers excellent reporting tools and plenty of useful features. |
| 11. | Zendesk | Free. | Easy to use with excellent customer service but lacks reporting and analytics features. |
| 12. | | Quote only. | Is fully customizable and easy to use but does not record outbound calls. |
| 13. | | $10.00 /mo. | A simple and intuitive user interface with useful features but the administrator interface and reporting feature need improvement. |
| 14. | | Quote only. | Easy to use with good customer support and continuous upgrades. Lacks a free trial. |
FAQs: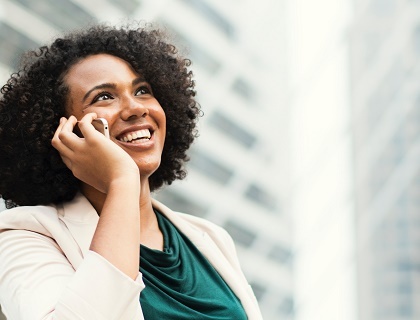 What is IVR and how does it work?
IVR (Interactive Voice Response) automates customer self-service through touch-tone or speech recognition over the phone. A common example is a voice menu that asks callers to press a number to be directed to the correct person or department. This eliminates the need for a live operator.
How much does an IVR system cost?
IVR software ranges from $19.00 per user per month, up to $800.00 or more for a full license, depending on the number of employees you have and your communication needs.
Why is IVR important?
IVR boosts sales because potential customers are more likely to spend when their questions are answered satisfactorily. IVR systems can be incredibly useful to businesses for a variety of reasons. They record caller responses, offer customer self-service, prioritize VIP customers, accelerate the resolution of customer problems, and reduce operational costs.
What is an IVR online transaction?
An IVR transaction takes place over the phone where a customer provides their credit card number on an automated system to make a payment.
Is an IVR transaction safe?
It depends on how you set up your payment system. Payments are only as secure as the underlying data storage and processing technology.
Where can I get a free IVR system?
If you're computer savvy you can opt to build your own IVR solution using downloadable software. Aspect, VBVoice, and Asterisk all offer free IVR software along with instructions to help you get set up. Most IVR solution providers also offer one-month free trials, so you can try out the system before signing a contract.
What is the difference between an outbound IVR system and an inbound IVR system?
Besides providing a call-answering service, inbound IVR systems can process payments over the phone and are used by a variety of industries. Outbound IVR systems enable businesses to automate outgoing calls to customers to remind them of payments due and other important information.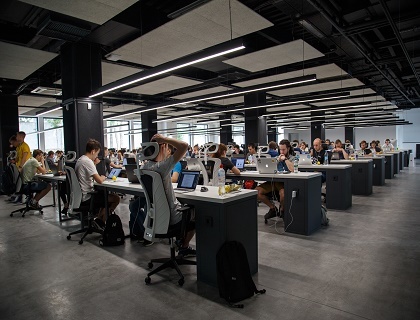 What is the best IVR solution for small businesses?
What are the best IVR solutions for call centers?
What are the advantages of IVR?
IVR systems can be incredibly useful to businesses for a variety of reasons. They record caller responses, offer customer self-service, prioritize VIP customers, accelerate the resolution of customer problems, and reduce operational costs.
Can I integrate an IVR phone system with my CRM system?
Yes, you can. Most cloud-based IVR solutions are able to integrate with popular CRMs and applications.