Best Voice Recognition Software for 2023
Discover the best Voice Recognition Software. Includes Speech Recognition Software pricing, average customer ratings, and FAQs.
Updated on January 25th, 2023
The SMB Guide is reader-supported. When you buy through links on our site, we may earn an affiliate commission. Learn more
Updates:
Updated 19th of August 2022
We updated the pricing of all offerings.
Voice Recognition Software is a program or app used to decode a human voice. The technology enables users to convert speech to text and perform commands without having to use a keyboard. It is also known as speech recognition software or dictation software.
Read More:
Dictation Software - Learn more about the best dictation software.
IVR System - Discover the best interactive voice response system for streamlining computer interactions with customers.
Our Pick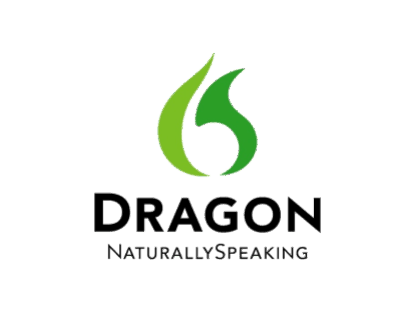 Turn talk into text and control your PC with the world's best-selling speech recognition software.
Learn More
Dictate documents.
Search the web.
Send email.
Why We Chose Dragon by Nuance:
Nuance offers Dragon, a speech recognition solution that includes a wide range of key features, such as speech-to-text transcription, voice commands, and text-to-speech transcription. The software can recognize and support various accents as well as differences in speech patterns.
Nuance offers a range of different Dragon products for professional and individual use, such as legal and medical dictation. Users can also purchase a variety of different headsets, microphones, and digital recorders from Nuance's website.
Nuance has a quick delivery time and a good technical support team.
Things to Consider When Evaluating Voice Recognition Software:
Consider the needs of your business. If you just need to dictate notes, a simple software option will be enough.
Look at your network requirements and find a solution that fits your needs in terms of file sizes and how to transfer large files.
Consider choosing a software option that comes with built-in training, online tutorials, and technical support to help you learn how to effectively use the software.
Best Voice Recognition Software:
| Rank | Name | Offer | Review | Learn More |
| --- | --- | --- | --- | --- |
| 1. | | From $500.00 /license. | Features accent support and can recognize difference in speech patterns but has a high RAM consumption and does not include grammar check. | |
| 2. | | From $10.00 /hour. | Is fast and accurate with a good audio transcription tool but lacks automated transcription. | |
| 3. | | Free. | Has great transcription capabilities and users can make edits before the sentence is typed but you cannot verbally delete a typo. | |
| 4. | | Free. | Easy to use and great for users with disabilities and injuries but has low accuracy levels and it is sometimes difficult to fix transcription errors. | |
| 5. | | $4.99 /download. | Simple and user-friendly but the organization tools need improvement. | |
| 6. | | Free and paid options. | Features great dictation capabilities and PC task automation but lacks a speech to text feature and does not integrate with MacOS and iOS. | |
| 7. | | $14.00 /license. | Offers tutorials and customer support and is great for users with disabilities but it is not as accurate as some of its competitors. | |
| 8. | | Free. | A free voice recognition software that includes both text-to-speech and speech-to-text features. | |
FAQs:
What is the best voice recognition software for Windows 10?
What is the purpose of voice recognition software?
Voice recognition is a great alternative to typing words on a keyboard. You can simply talk to a computer and the words appear on the screen. It was developed to provide a fast method of writing on a computer and can help people with various disabilities.
What's the best voice recognition software?
What are the benefits of voice recognition software?
It is flexible and can be accessed easily from anywhere and at any time.
Dictations are accurate making processes much quicker.
Productivity is improved as it eliminates the physical task of typing.
Voice data can be reused multiple times.
What is the price range for Voice Recognition Software?
Voice recognition software varies in price depending on what your needs are. You can either get basic voice recognition software free or purchase premium software ranging from $4.99 to $80.00 for a software license.
What can you do with speech recognition software?
Dictation software allows you to increase your productivity by streamlining repetitive tasks such as typing documents. Good voice transcription software is able to accurately convert your speech to on-screen text three times faster than typing it out, giving you more time to focus on other important tasks.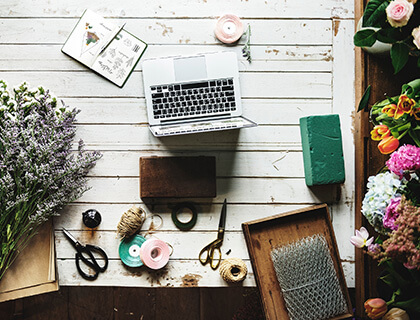 What is the best speech recognition software for small businesses?
How does computer voice recognition software work?
When you speak, your voice creates vibrations in the air. Voice-to-text software uses an analog-to-digital converter (ADC) to translate these vibrations or sound waves into digital data by taking precise measurements of the waves at different intervals.
Is free voice recognition software as good as paid voice recognition software?
Ease of use and accuracy are the most important features for voice transcription software to have. Voice recognition software freeware does not require set-up and has basic functionality, but lacks accuracy compared to paid programs. For just under $15.00 per month, you can get decent speech recognition software that won't make a dent in your budget.
What features does medical transcription voice recognition software have?
Top medical dictation software integrates with electronic health record (EHR) platforms allowing for faster dictation and transcription, and accurate patient records. This saves medical organizations time and money in the long-run.
What is the best voice recognition software for Mac?
Mac has an inbuilt dictation feature that you can use for free. Some of the best dictation software for Mac includes Apple Dictation, Dragon Professional Individual v15, Google Docs Voice Typing, and IBM ViaVoice.
Along with voice to text software, you might also find an IVR system useful for your business.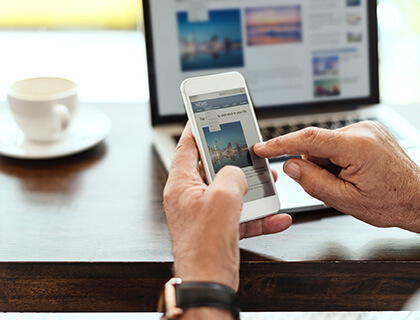 What is the best speech recognition apps?
Apple Dictation (iOS & Mac).
Cortana (Android, iOS, Windows).
Gboard (Android, iOS).
Google Now (Android, iOS, Web).
ListNote Speech-to-Text Notes (Android).
Siri (iOS & Mac).
Speech Recogniser (iOS).