Bitrix24 Reviews, Pricing Info and FAQs
Learn more about Bitrix24 CRM and other Bitrix tools with customer reviews, pricing information and frequently asked questions.
Updated on December 23rd, 2019
The SMB Guide is reader-supported. When you buy through links on our site, we may earn an affiliate commission. Learn more
Bitrix24 is a collaboration platform with CRM software, company communication tools, and management features. Bitrix24 has over 35 collaboration tools to make business workflows more efficient and to improve communication with customers.
Pricing:
| Plan Name | Monthly Price |
| --- | --- |
| Free | $0.00 |
| Start+ | $19.00 |
| CRM+ | $52.44 |
| Project+ | $75.24 |
| Standard | $79.00 |
| Professional | $151.24 |
On-Premise Pricing:
| Plan Name | Pricing |
| --- | --- |
| On-Premise CRM | $1,499.00 one-time fee |
| On-Premise Business | $2,900.00 one-time fee |
| On-Premise Enterprise | $24,900.00 one-time fee |
Also Consider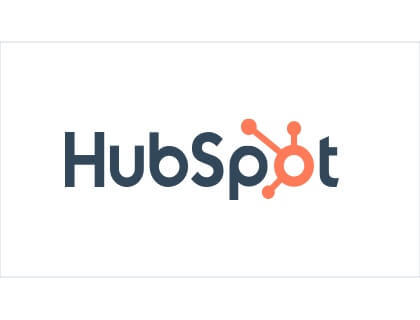 Top-notch CRM. FREE, forever.
Get Hubspot CRM
Automatically logs all activity.
See all contact info in one place.
Chat with customers and prospects in real time.
Review:
Bitrix24 is an intuitive, top-ranking CRM software that allows users to manage online campaigns, catalog their products, send out bulk emails, schedule appointments and meetings, and effortlessly integrate with third-party applications, such as PayPal, Stripe, and Jotform.
Customers will enjoy Bitrix24's comprehensive list of standard features, including lead and contact management, dashboard reporting, tasks and activities tracker, and file attachments support. Compared to its closest competitors, Bitrix24 outshines by offering features no one in its class range has, such as call transcription, a live chat system, multi-channel messaging, and an accounting software integration.
Other useful features listed by Bitrix24 include sales cycle reports, smart forms, Kanban visualization, quotation and invoicing services, and tax computation.
However, there are a handful of features Bitrix24 doesn't offer, including custom support form fields, email scheduling capabilities, and native integration with internal apps. For businesses that require these features, we suggest top competitor Hubspot, a top-ranking CRM software that offers these features and more.
Bitrix24 offers both free and paid plans. Their free forever plan is limited to 12 users with 5GB online storage and comes with no financial attachments. However, the free plan does not include a few features that may be vital to your business, such as CRM analytics, bulk emails, voice broadcasting, and call recording. To access these special features, you will have to pay between $69.00 and $199.00 per month, depending on the plan you choose.
Despite offering a limited free plan, Bitrix24 is an excellent choice for a CRM software. This top-ranking software offers great features that will help improve workflow and customer communication.
FAQs:
Customer Reviews:
Bitrix24 is pretty good and free. They have a bunch of local domains, depending on where you want to have your data hosted. There are a couple things that are really good about Bitrix24. It's kind of like Jira+Confluence+Hipchat+Trello in one, but much easier use. Second, you have an option to choose between cloud and on-premise, just like with Jira.
Rabab Talhuni
Reviewed: May 22, 2017
Source: Quora
If you are searching for the best CRM (Customer Relationship Management) solution. Than, I would suggest you to have a look for Bitrix24 as this is one of the best place to provide one with the best ever experience for themselves. Also, it is best known to be one of the best thing that you can ever use. Here are some of the things that makes it a good CRM Solution for oneself. It is known to be absolutely free for up to 12 users. You will be getting leads, contacts, deals, quotes, invoice, email marketing, and templates, to be available to be used unlimited. They also offer us with the choice to choose between the cloud and on premise deployments. They come with the most powerful workflow automation module. They also comes with many basic features that you may be getting from using CRM.