Infusionsoft Reviews, Ratings, Pricing Info and FAQs
Find out more about Infusionsoft with customer reviews, ratings, pricing information and frequently asked questions about Infusionsoft software.
Updated on January 11th, 2019
The SMB Guide is reader-supported. When you buy through links on our site, we may earn an affiliate commission. Learn more
Infusionsoft is an online sales, marketing, CRM and payment platform for small businesses. Infusionsoft users can also access resources that will help them learn more about the sales process and improve their customer relationship management.
Infusionsoft Pricing:
| Number of Contacts | Monthly Price |
| --- | --- |
| 500 | $99.00 /mo. |
| 1,000 | $119.00 /mo. |
| 2,500 | $199.00 /mo. |
| 10,000 | $274.00 /mo. |
| 25,000 | $299.00 /mo. |
| 50,000 | $349.00 /mo. |
| 100,000 | $379.00 /mo. |
Infusionsoft Key Information Table:
| | |
| --- | --- |
| Co-Founders | Eric Martineau, Clate Mask |
| Founded | 2001 |
| Headquarters | Chandler, AZ |
| CEO | Clate Mask |
| Number of Employees | 650 |
| Phone Number | 1 (480) 499-6500 |
| Address | 1260 South Spectrum Boulevard, Suite 103, Chandler, AZ, 85286 |
| Website | |
Infusionsoft FAQs:
What is the price range for Infusionsoft software?
Infusionsoft starts at $99.00 per month and goes all of the way up to $379.00 per month. There is also a one-time fee of $299.00 for training.
Where can I learn more about Infusionsoft careers?
Just go to the Infusionsoft careers page at infusionsoft.com/about/careers. Here you can learn what its like to work at Infusionsoft and view open Infusionsoft jobs.
What do I do if I have forgotten my Infusionsoft login?
Go to the Infusionsoft sign in page on the website and click "Forgot password." As long as you remember the email address that you signed up for Infusionsoft software with, then you can get a link to reset your password.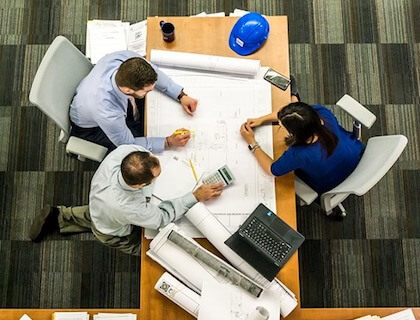 Infusionsoft vs. Hubspot
Hubspot is a popular Infusionsoft alternative. Infusionsoft and Hubspot have similar tools, but Hubspot's features are more advanced and can be scaled for use with large businesses as well as with small ones.
What is the Infusionsoft marketplace?
The marketplace is Infusionsoft's "store" where customers can go to purchase solutions for sales, scheduling and more. The marketplace is full of apps and extensions that can be used with the Infusionsoft API.
How can I contact Infusionsoft support?
You can call Infusionsoft support at 1 (866) 800-0004, or you can speak with someone on live chat through your account.
Is there an Infusionsoft Chrome extension?
Infusionsoft has a variety of Chrome extensions to help you integrate sales and marketing tools into your browser for quick access. Tools like Infusionsoft Sync for Gmail and XtendIn can help you to manage your active campaigns through your Gmail account.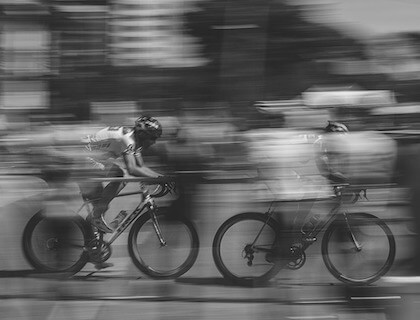 Infusionsoft Competitors:
Hubspot.

Hatchbuck.

Ontraport.

Salesforce.

Pipeliner.

Agile CRM.
What is an Infusionsoft Certified Consultant?
An Infusionsoft Certified Consultant is someone who has specialized training with Infusionsoft solutions so that they can consult with small businesses.
How much does the Infusionsoft CRM system cost?
Every Infusionsoft plan includes the CRM software. Plans start at $99.00 per month.
What can I do with Infusionsoft custom reports?
Infusionsoft custom reports can gather your raw data and turn it into actionable insights. You can get reports on your e-commerce sales, for instance, to see what product is selling the most and where the sales are coming from.
Are there any Infusionsoft/Shopify integrations?
You can purchase an Infusionsoft/Shopify integration so that all of the sales data from your Shopify store is automatically synced to your Infusionsoft account.
Infusionsoft Reviews:
| Reviewer | Rating | Review |
| --- | --- | --- |
| Rachel C. | 3/5 | I like the way you can set up campaigns, but using integrations seems to lead to a lot of problems. |
| Chase D. | 5/5 | A wonderful tool with endless possibilities! |
| Susan B. | 3/5 | Robust features, but the back-end administrator experience is slow. |
| Liam C. | 4/5 | Campaigns run smoothly. However, the customer support is not quick. |
| Romney M. | 2/5 | Simple and easy to use but it is frustrating that the email and sales databases aren't linked. |
| Mark S. | 1/5 | Terrible customer service. We could never accomplish anything with this software. |
| Austin S. | 3/5 | Great for a small business that wants to scale rapidly, but the campaign builder is fairly basic. |
| Rebecca S. | 4/5 | After shopping for the best solution, I picked Infusionsoft because it has everything I need. |
| John R. | 5/5 | Customizable software with a great sales setup! |
| Jorge D. | 5/5 | A very powerful tool, but it should only be used by small businesses. |