How to Write a Press Release
Read tips for writing your own press release, and view examples from other companies. Includes frequently asked questions and a free template download.
Updated on January 15th, 2020
The SMB Guide is reader-supported. When you buy through links on our site, we may earn an affiliate commission. Learn more
Press releases are used by businesses to make public announcements about company news. The news may involve a merger, an acquisition, the hiring of a new CEO, or some other business activity that would be of interest to stakeholders.
Knowing how to write a press release is an important skill for communications professionals and business owners. Check out our tips and advice for writing a press release, and download our free template.
Save $130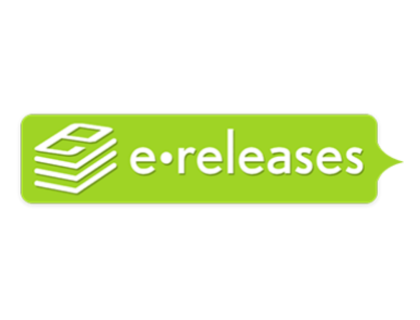 The oldest authentic press release newswire.
Start My Order
Distributes to top media.
100k subscribed journalists.
Custom U.S. national PR Newswire distribution.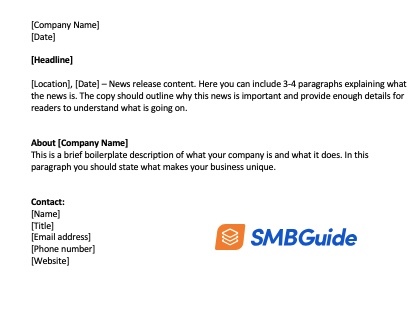 Press Release Template Download:
Download our free press release template in Microsoft Word format.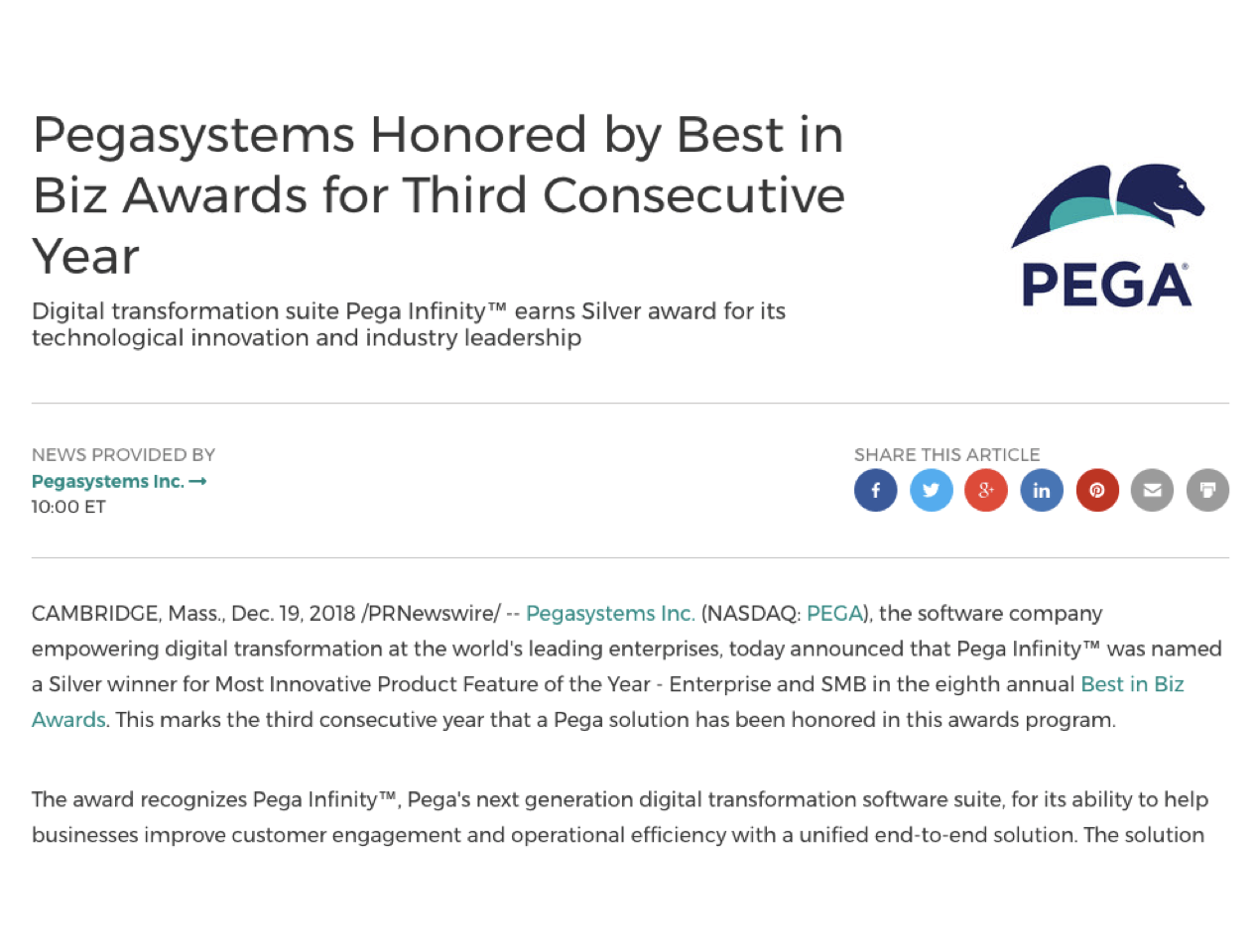 How to Write a Press Release:
1. Identify something newsworthy.
Not every new development in your business is worthy of a press release. Before you draft a press release, consider whether or not the news that you are thinking of sharing is relevant and interesting to any concerned parties. A press release may be appropriate if you are:
Announcing a new product/service.
Hiring a new CEO or COO.
Merging with another company.
Acquiring another company.
Managing a crisis.
Launching a new partnership.
Revealing the findings of your research.
2. Plan your content.
Spend some time thinking about the message that you want to convey to your audience. Your release should be concise, so write down the basic details and then trim out any unnecessary items. Your release should provide enough context that anyone who comes across it can quickly ascertain the main points. It may help you to write a summary to clarify your own understanding of the news before you actually write the press release.
3. Format and write the press release.
Press releases can be formatted in a variety of ways, but they generally include the following:
A headline.
A location (City, State).
Contact information.
Main copy - several paragraphs.
Company summary.
The company summary at the end of your press release is a boilerplate piece of content that tells readers what your company does. This piece can be the same for every release that you write.
4. Distribute your press release.
Most businesses use press release distribution services to publish their press releases. A distribution service takes the legwork out of publishing your news by publishing it for you and disseminating it through a variety of media outlets to give you maximum exposure.
FAQs:
What are some tips for writing a press release?
Write a catchy headline.
Get straight to the point.
Remember to include the who, what, when, where, why, and how.
Include a relevant quote.
Provide contact details.
How long does it take to write a press release?
Including research and proper formatting, writing a press release can take a couple of hours. It's best not to rush.
What makes a good press release?
A good press release will have a headline and an opening paragraph that catches a journalist's interest. It should have detailed information, usable quotes, and relevant contact details, and it should be well formatted and newsworthy.
When should a press release be written?
A press release should be written and sent out to the media when a company has something newsworthy to announce, such as a merger, an acquisition, the hiring of a new CEO, or some other business activity that would be of interest to stakeholders.
How does a press release work?
A press release informs journalists and stakeholders of newsworthy activities taking place in a company or organization.
What is the best press release service?
How long should a press release be?
A press release should be no longer than a page. It should get straight to the point, have a few quotes, and provide contact details, and no more.
What is an online press release?
An online press release is a press release distributed via the internet.
What is a press release for immediate release?
The words "For immediate release" indicate that the news should be distributed immediately. Otherwise, the release will say, "Hold for release until [date]".
What is a media release?
A media release is like a press release, but it may include other media formats besides the standard written information, such as a video or audio file.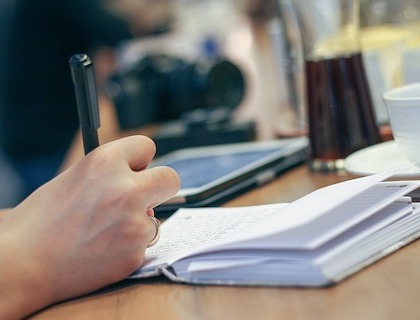 What is the proper press release format?
Company name.
Date.
Headline.
Press release copy (include date and location in the opening paragraph).
Boilerplate company information.
Contact information.