How to Write a Press Release
Learn how to write an attention-grabbing press release. Our guide takes you through each part of the process, with a free template and samples.
Updated on January 8th, 2023
The SMB Guide is reader-supported. When you buy through links on our site, we may earn an affiliate commission. Learn more
Press releases are used by businesses to make public announcements (written or recorded) about company news. Also referred to as a media release or news release, press releases are written in different formats that are named according to their function.
These include a standard release, media advisory, and an embargoed press release.
Check out our tips and advice for writing a press release, and our free press release template.
How to Write a Press Release:
1. Plan your content.
Spend some time thinking about the message that you want to convey to your audience. Your release should be concise, so write down the basic details and then trim out any unnecessary items.
Your release should provide enough context that anyone who comes across it can quickly ascertain the main points. It may help you to write a summary to clarify your own understanding of the news before you actually write the press release. When doing this, focus on answering the five Ws (who, what, when, why, and where), as this information will make up the majority of your press release's body.
Determine your target audience. Understanding your target audience can help you prepare a release that meets their style, tone, subject matter, and interests. Avoid sending press releases to publications that don't serve your target audience. For example, if you're announcing the launch of a new bridal collection, it won't be wise to send your release to a publication that focuses on sports news.
Once you've identified your key target audience, you can start tailoring your content to pique their interests. Try to include trending topics that are currently affecting the audience or industry you're writing about.
2. Adopt a journalistic style of writing.
A press release should be ready for publication as much as possible. Take the time to research regular news articles and try to mirror the tone and style when creating a press release. This helps features editors and journalists formulate a story and determine if the tone matches their news outlet's style.
Most press releases follow the AP style, a set of guidelines created by the Associated Press (AP) that help govern the way media outlets write their news stories. Because most media outlets and freelance journalists follow the AP stylebook, press releases are expected to be in the same format. The AP stylebook includes guidelines for punctuation, dates, numbering, capitalization, and pronoun usage.
3. Choose the type of press release you want to create.
Since its inception in 1906, the importance and the purpose of press releases have greatly evolved to meet the specific needs of the business sending the release and the media outlet covering the story. Due to this gradual change in the public relations industry, new types of press releases have emerged.
There are currently three common press releases used today. These include the standard release, a media advisory, and an embargoed press release.
Three Types of Press Releases:
| Type of Press Release | Description |
| --- | --- |
| | Your standard press release is used to announce general information about a company, whether it's the hiring of a new Chief Financial Officer or the launch of a new product. In addition, a standard press release is also used to cover an event after it has taken place. |
| | A media advisory is an informational document that is similar to an invitation. Instead of including all the additional details added to a press release, a media advisory is very straight-forward and only provides recipients with the details needed to attend and cover an upcoming event. |
| | An embargoed press release is generally used when a business is preparing to make a big announcement. This release is very similar to a standard release when it comes to content and format. However, an embargoed press release is not for immediate release. Businesses send out the information but require media outlets to wait until the official publication date to cover the story. |
Press Release Format:
While each type of press release is used for specific reasons and formatted differently, they generally include the following:
Headline.
Subhead (optional).
Location.
Dateline.
Opening paragraph.
Body paragraphs.
Boilerplate.
Contact information.
4. Inform the media about when the press release can be made public.
When you start crafting your press release, you should already know if the information provided is available for immediate release. If so, start your press release with the title, "FOR IMMEDIATE RELEASE." Place the release information in the top left corner of your press release and make sure the information is in all caps. If you decide to create an embargoed press release, you must title the document, "NOT FOR IMMEDIATE RELEASE," and follow this with the official publication date.
5. Write a headline and subhead.
Headline.
Include an intriguing headline that captures the reader's attention as most recipients decide to read or skip a press release based on its headline. Due to its significance and position in the press release, the headline has to be brief, attention-grabbing, and able to convey the importance of your release.
Center your headline on the top of the press release and make sure it's 14 points in size and bold. Your headline should only be one sentence long and include keywords that make it easier for readers to search online. Additionally, try to include trending topics that may interest the journalist or media outlet covering the story.
Subhead.
Press releases include a subhead to help add more information to the headline or provide a new perspective or angle to the story. However, including a subhead is not mandatory. If you do decide to add a subhead, avoid including details that can already be found in the opening paragraph. If you're new at writing press releases, we recommend not adding a subhead until you've honed your skills.
A subhead should be placed just below the headline and is generally italicized. In addition, the font size of the subhead should only be one point smaller than the headline. This means the subhead should be 13 points in size.
Headline & Subhead Examples:
Oscar Launches First Testing Center Locator for COVID-19
The first-of-its-kind tool is the latest update to Oscar's suite of integrated solutions for coronavirus preparation and care.
Why it Works:
This headline works well because it's brief, concise, and answers who (Oscar) and what (testing center) the press release is about, while also including the mention of a trending topic (COVID-19) and searchable keywords.

The subhead complements the headline by providing additional information that may be newsworthy. This includes the "first-of-its-kind" phrase and the fact that Oscar has been launching various preparation and care suites in response to COVID-19. This also provides the journalist with various angles.
6. Include a dateline.
A dateline stipulates when and where the events in a press release took place. The dateline is placed in the first sentence of the opening paragraph and includes the state and city where the press release originated from. Make sure that you type the dateline in bold font, as this will help the journalist or editor immediately see if the story is new and meets their printing schedule.
Use the intended release date in the dateline. This is an important detail, especially if you're writing an embargoed press release. Furthermore, your city should be capitalized and your state has to be abbreviated according to AP Stylebook guidelines.
For Example:
SEAL BEACH, Calif., April 15, 2020 -- CUDDLY, a fundraising platform for small to mid-sized animal rescue organizations, has launched an accelerated foster matching program for nonprofit animal welfare groups across the country.
7. Write your opening paragraph.
Aside from the headline, your opening paragraph is one of the most important sections to focus on when writing a press release. The main priority of the opening paragraph is to convey the news value of the press release in a quick and concise manner.
Avoid a sensational or overly-descriptive opening paragraph. By only writing about the important information, you're essentially creating a summary that covers all your Five Ws. This way, features editors and journalists will know if the press release is worthy of a full story.
Focus on answering the Five Ws. To keep the reader interested, journalists are taught to answer the Five Ws in their opening statements. This is a great trick public relations businesses have come to adopt. If you want a journalist to cover your story, you need to sell the information in the format they're familiar with. Essentially, you'll need to learn to think and write like a journalist.
For Example:
Opening paragraph: 7-Eleven announces it has opened its first-ever hospital pop-up store at Children's Medical Center Dallas, the flagship hospital of Children's Health℠. The store provides access to food and essential items for health care workers and patient families during the COVID-19 health crisis. The pop-up store features grocery and personal care products such as take-home dairy, paper towels, toilet paper, laundry detergent, and phone chargers as well as an assortment of fresh food options including salads, heat-and-eat entrees and take-and-heat pizza and wings.
8. Write the body paragraphs.
Compromising three to five paragraphs, the body is the heart of the press release, fully explaining the finer details that are not covered in the first paragraph.
Flesh out the headline and opening paragraph. If the journalist is willing to continue reading the press release, this means your headline and opening paragraph has successfully captured their attention. Now that you have it, use your body to support and better describe what you wrote in your headline and opening paragraph. In the body, you can be more descriptive and add additional information that livens the press release up.
Use quotes. Quotes from experts in the field or business leaders that specialize in the subject at hand are a great way to add credibility. Additionally, journalists receive a quote from a reliable source and are pointed in the direction of the expert they may need to interview at a later stage.
Example of Body:
"Our health care team members are on the frontlines in the fight against COVID-19 every day taking care of the children in our community while their own families are home from school, work and their daily routines," said Chris Durovich, president and CEO of Children's Health. "Our work with 7-Eleven allows us to provide more comfort and convenience to those within our facilities by making everyday essential items easy to locate, purchase and take home."
To enhance the safety of the shopping experience during this unprecedented time, the pop-up store allows hospital staff to use their employee badges to pay for merchandise. The store also offers traditional credit/debit checkout with an acrylic sneeze guard at the counter to reduce person-to-person contact. 7-Eleven's frictionless and contactless Mobile Checkout feature will soon be available at this location, allowing customers to scan and pay for their purchases using the 7-Eleven app on their mobile phones. Mobile checkout is designed as a convenient alternative to traditional checkout and is more important now than ever.
Why it Works: Includes a quote from the CEO of the Children's Hospital and goes more in-depth about how the new service (pop-up store) will enhance the lives of healthcare workers.
9. Add a boilerplate.
While a boilerplate is generally preferred, adding one to your press release is optional. A boilerplate is a brief description of your business's history or background. This section could also apply to the individual sending the press release. For example, if the press release is about a research study, your boilerplate could be about the head researchers' history in the field and their background information.
Include a boilerplate if you've never sent press releases to or worked with the media outlet in question. Only provide a basic understanding of the business's background, including its inception, values, awards, and leadership structure. Ultimately, you want journalists to read the boilerplate and not have to conduct extensive research about the business.
For Example:
About CUDDLY
CUDDLY is a fundraising and wishlist platform dedicated to helping animal organizations worldwide, while supporting more than 1,600 non-profit animal shelters across the United States. The for-good startup seeks to help all animals find a healthy life and a loving home. Through CUDDLY, animal lovers can purchase and give in a modern, transparent way, via online shops, gift registries and donations. CUDDLY also provides fundraising and marketing support, as well as valuable community business tools, to help support the important initiatives of animal welfare organizations. For more information, please visit cuddly.com.
10. Provide contact information.
If a media outlet decides to cover a story, they will need to know who to contact for interviews, photographs, and more. This is why it's important to include the details of the media contact managing the press release. If you're working through a public relations firm, include the name and contact details of the account manager. However, businesses do have the option of including the details of their in-house media relations expert.
Include the full name of the media contact, as well as their job title, phone number, email address, and business website. Once you've entered this information, end the press release with three hashtags (# # #). This indicates the press release is finished.
11. Proofread your finished press released.
You should always proofread your press release before you distribute it as small mistakes could result in the spread of misinformation. Whether you're working for a public relations firm or an in-house media consultant, the information provided in press releases represents a business. Sending journalists and editors press releases with multiple grammatical and spelling errors will cause them to take the press release less seriously, and over time, lead to mistrust in the source.
12. Identify who you want to send your press release to.
The success of your press release heavily depends on who you send it to. Ideally, you want to send your press release to media publications that serve your target audience. If you send your press release to a media outlet that doesn't publish similar stories, your press release will most probably be disregarded and earn you a bad reputation with the features editor.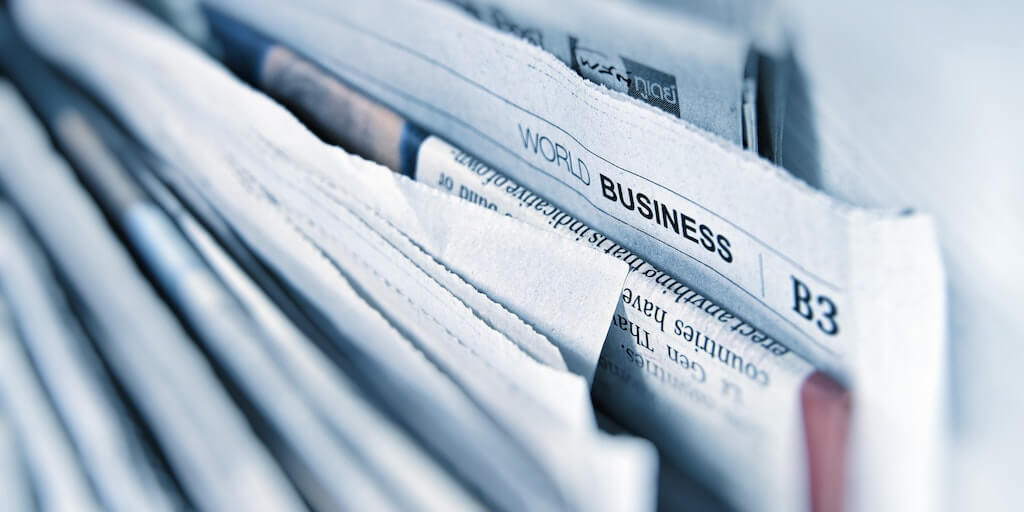 Find out who to send your press release to with our detailed guide. Includes helpful steps on finding the right recipient and frequently asked questions.
Mar 10, 2022
13. Distribute your press release.
Most businesses use press release distribution services to publish their press releases. A distribution service takes the legwork out of publishing your news by publishing it for you and disseminating it to a variety of media outlets to give you maximum exposure.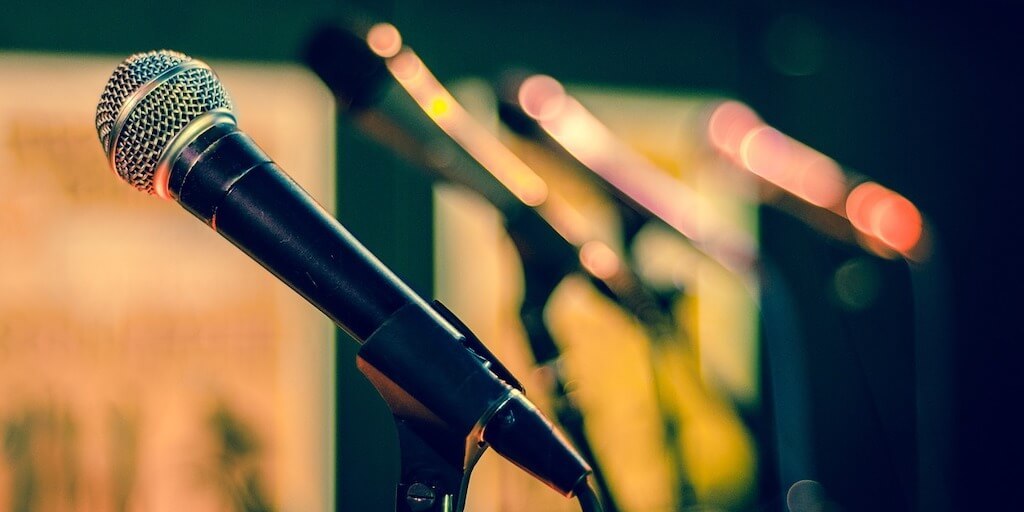 Compare eReleases, EIN Presswire, 24-7pressrelease.com, and other top press release services. See pricing, features, ratings, and reviews.
Sep 18, 2023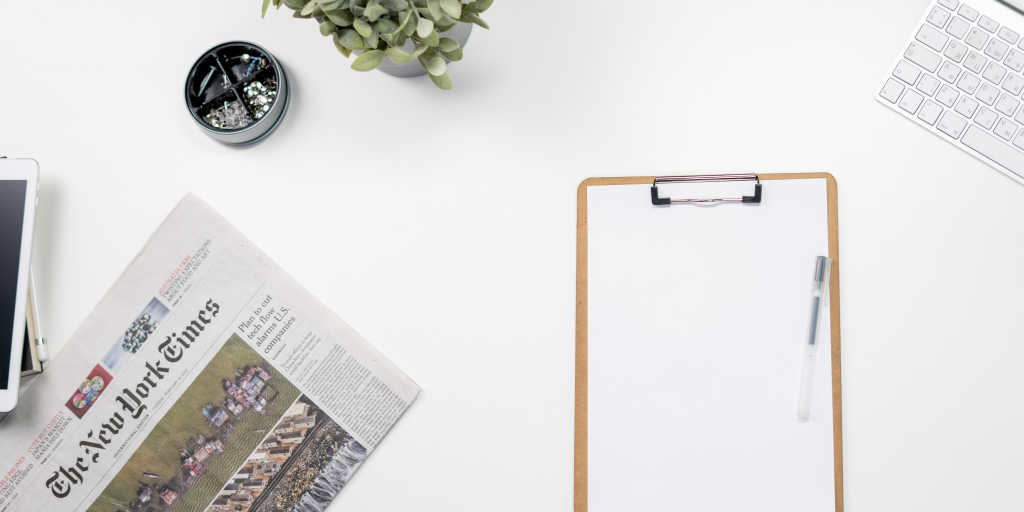 Get more media coverage with free press release templates. Downloads in Word format. Includes general press release, and templates for more releases.
Dec 15, 2021
FAQs:
What are some tips for writing a press release?
Write a catchy headline.
Get straight to the point.
Remember to include the who, what, when, where, why, and how.
Include a relevant quote.
Provide contact details.
How long does it take to write a press release?
Including research and proper formatting, writing a press release can take a couple of hours. It's best not to rush.
When do you send a press release?
Ideally, you want to send your press release during the week, between Tuesday and Thursday. Try to avoid sending your press release on a Monday or Friday, as the former is the busiest day in the week for journalists, and the latter is risky because the reader may forget about it over the weekend.
When should I use a press release?
To address issues.
To make announcements.
To share information and statistics.
What makes a good press release?
A good press release will have a headline and an opening paragraph that catches a journalist's interest. It should have detailed information, usable quotes, and relevant contact details, and it should be well-formatted and newsworthy.
When should a press release be written?
A press release should be written and sent out to the media when a company has something newsworthy to announce, such as a merger, an acquisition, the hiring of a new CEO, or some other business activity that would be of interest to stakeholders.
How does a press release work?
A press release informs journalists and stakeholders of newsworthy activities taking place in a company or organization.
Are press releases free?
If you do the research, writing, and distribution yourself, then press releases are free.
What is the best press release service?
How long should a press release be?
A press release should be no longer than a page. It should get straight to the point, have a few quotes, and provide contact details, and no more.
What is an online press release?
An online press release is a press release distributed via the internet.
What is a press release for immediate release?
The words "For immediate release" indicate that the news should be distributed immediately. Otherwise, the release will say, "Hold for release until [date]".
What is a media release?
A media release is like a press release, but it may include other media formats besides the standard written information, such as a video or audio file.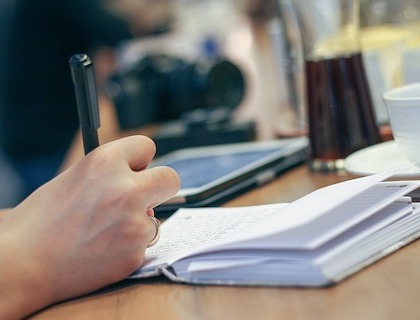 What is the proper press release format?
Company name.
Date.
Headline.
Press release copy (include date and location in the opening paragraph).
Boilerplate company information.
Contact information.