Best Staffing Agencies for 2023
We reviewed more than 3,000 staffing agencies and found the ones that have the best reviews, are widely recognized for their work, and are rapidly growing.
Updated on January 5th, 2023
The SMB Guide is reader-supported. When you buy through links on our site, we may earn an affiliate commission. Learn more
Staffing agencies are engaged by employers to find candidates to fill their open vacancies. These roles can be permanent, temporary, or contract. They can also be full-time or part-time engagements.
We reviewed more than 3,000 staffing agencies and found the ones that have the best reviews, are widely recognized for their work, and are able to reach big candidate pools. For ease of reference, we included separate ranked lists on general and temporary staffing agencies, as well as niche healthcare and IT staffing agencies.
These lists are a great place to start if you have not used a staffing agency before.
Hire an HR Manager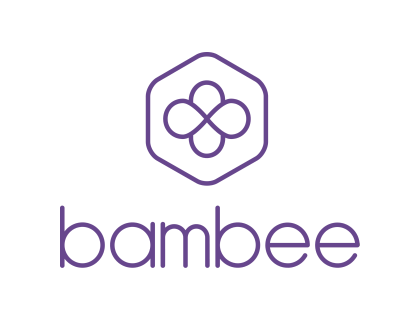 Get a dedicated HR manager for just $99 per month.
Learn More
HR Compliant Policies
Comprehensive HR Audit
Employee Onboarding & Terminations
Things to Consider When Evaluating Staffing Agencies:
Your chosen provider will be the first point of contact between your company and prospective hires. Where feasible, you should ensure that values align across both companies.

Service guarantees could protect you from the adverse effects of bad hires. Be sure to inquire about these when looking for a suitable staffing agency.

Some firms offer 24/7 support. This could be particularly helpful in case of emergencies such as last-minute cancellations.
Pros and Cons of Staffing Agencies:
Pros
Saves time and resources.
Access to a larger pool of candidates.
Ability to alter the size of teams on an ad hoc basis.
Cons
Little control of your brand during the recruitment process.
Agencies may lack in-depth knowledge of clients' organizational cultures.
Possible tension between appointed individuals and permanent employees.
Best General Staffing Agencies:
The top staffing companies and best recruiting firms on our list work across a number of different industry verticals and are able to hire candidates for a wide variety of roles. Due to their breadth of offerings, many of these recruitment agencies are the largest staffing companies in the U.S.
Why We Chose Randstad:
Randstad has a massive global presence that includes 4,800+ offices in 38 countries. By 2019, the company leveraged its nearly 60 years of experience to place 649,000 individuals across an extensive range of industries including HR, manufacturing, accounting, IT, engineering, and much more. 260,700 of these were permanent placements.
Randstad attributes much of its global success to its operations in the U.S. and Canada, which boast 537 and 51 offices, respectively. Corporate clients of all sizes rely on Randstad's database comprising millions of candidates to support their staffing needs. Each week, the group manages a workforce of over 100,000 individuals in these regions.
If you're searching for a reputable company with easy access to top talent, then Randstad may be the option for you.
Best General Staffing Agencies, Ranked:
| Rank | Agency | Year Founded | Description |
| --- | --- | --- | --- |
| 1. | | 1960 | Serves 38 countries. Manages over 100,000 U.S and Canadian individuals each week. |
| 2. | | 1996 | Operational in 60 countries, enabling over 3.5 million careers. A member of the National Minority Supplier Development Council, Women's Business Enterprise National Council, and Elite Service Disabled Veteran Owned Business Network. |
| 3. | | 1948 | Has internal staff in over 325 locations, and places over 100,000 people each year. Has been named to Fortune Magazine World's Most Admired Companies list multiple times. |
| 4. | | 1946 | Placed 440,000 individuals in 2019. Connects companies and employees every 20 seconds. Serves 95% of the Fortune 100. |
| 5. | | 1989 | Has over 900 locations across North America. Serves 69 other countries. Hires hundreds of thousands of individuals, including over 30,000 veterans each year. |
| 6. | | 1948 | Operational in 80 countries and territories, including the U.S. Named one of the World's Most Ethical Companies for the tenth time in 2019. Has connected over 600,000 individuals with employment. |
| 7. | | 1983 | Serves the U.S., Canada, and South Africa. Places over 552,000 people per year across their 825+ franchise locations. |
| 8. | | 1997 | Has offices in 20 states. Nationwide reach. Offers an Integrity Ethics Hotline that employees can use to report unscrupulous behavior. |
| 9. | | 1997 | Has 400 locations across the U.S. Places more than 400,000 individuals at over 12,000 companies per year. |
| 10. | | 1983 | Operational in North America, where they have over 200 locations, plus Europe and Asia Pacific. Has placed individuals in hundreds of thousands of positions. |
| 11. | | 1965 | Branches are located in 19 states, and the company has nationwide reach. Recipient of the Safety Standard of Excellence designation. |
| 12. | | 1980 | Places over 100,000 individuals every year. Received the Safety Standard of Excellence mark. |
| 13. | | 1946 | Publisher of the Emerging Workforce Research Study, which investigates socioeconomic phenomena that shape the U.S. workforce. Placed over 50,000 workers in 2019. |
| 14. | | 2001 | Specializes in IT, accounting and finance, and engineering staffing solutions. Makes over 33,000 placements annually. They're well known among accounting temp agencies. |
| 15. | | 1962 | Has over 50 branches plus two national recruiting centers. Places workers with over 4,000 clients, which include 70% of the Fortune 100. |
| 16. | | 1974 | Counts over 50,000 field employees as part of its workforce. Committed to diversity and partnership. |
| 17. | | 1950 | New-York based company with over 85 global locations. Their Military Heroes Program aims to place veterans at top corporations within the U.S. |
| 18. | | 1999 | A fast-growing company that draws from their network of 4.4 million individuals to fill vacancies. |
| 19. | | 1991 | 70 branches across North America, Europe, and Asia Pacific. Has helped 1,600 clients fill over 129,000 tech-related positions. |
| 20. | | 1998 | Comprises separable divisions that specialize in the placement of administrative, financial, tech-related, and legal staff, plus more. |
| 21. | | 1970 | Offers staffing services within the U.S., Canada, and India. Clients include 47 of the Fortune 100 companies. |
Best Temporary Staffing Agencies:
Temporary employment solutions offer great value for money for businesses with extremely variable staffing needs and minimal advance notice of hiring requirements. Businesses may be able to outsource entire employer-employee relationships so that they don't need to worry about hiring, firing, screening, payroll, or insurance. Some temp agencies even offer employee training.
Below, we've rounded up some of the best staffing agencies that facilitate temporary working arrangements. While many of these firms offer the full range of staffing services, including contract and permanent placements, their temp staffing solutions tend to rival those of smaller agencies with a more restricted focus.
Why We Chose Adecco:
While Adecco offers a range of solutions, temp staffing is their claim to fame. The company maintains that they have the largest network of pre-screened candidates, all of whom have undergone extensive reference, employment, drug, and background checks. Candidates who require specific skill sets are further assessed using Adecco's Xpert system.
Employees who are cared for are able to function at their best. To this end, Adecco offers affordable healthcare, short-term disability insurance, select paid holidays, direct deposits, and employee referral bonuses. Many even have the option to get paid daily.
Adecco invests in the upskilling of its temporary workers by offering free training before and during assignments; an intervention that benefits corporate clients, too. The company also offers free career counseling services.
Best Temporary Staffing Agencies, Ranked:
| Rank | Agency Name | Year Founded | Description |
| --- | --- | --- | --- |
| 1. | | 1996 | Large network of pre-qualified candidates. Appointed individuals can receive direct deposits, 401(k), complimentary career counseling, affordable healthcare, and more. Option to get paid daily offered in many locations. |
| 2. | | 1960 | Conducts focused behavioral interviews and detailed skills examinations to ensure appropriate placements. Also assesses cultural fit. |
| 3. | | 1946 | Widely regarded as a pioneer of the modern temporary staffing industry. Continues to place a large volume of temp workers every year. |
| 4. | | 1997 | Provides temp staff with free applied training, apprenticeships, and tools with the aim of boosting corporate clients' retention rates. |
| 5. | | 1975 | Puts approx. 20,000 people to work every day. Specialty areas include construction, property maintenance, hospitality, retail, mining, and more. |
| 6. | | 1984 | Has partnered with over 22,000 companies nationwide, and over 2 million job applicants. Their database contains hundreds of thousands of qualified candidates across many industries. |
| 7. | | 1974 | Employees receive holiday pay, free software training, healthcare benefits after the first day of work, direct deposits, a 401(k) plan, and more. Coworx-designed programs incentivize great work, which benefits corporate clients. |
| 8. | | 1997 | Manages thousands of temporary workers across the U.S. Their 100% guarantee ensures that clients won't be charged if their temporary workers do not perform well. |
| 9. | | 2001 | Specialty areas include logistics, manufacturing, office support, and contact centers. Workers receive medical insurance, 401(k) with match, direct deposits, 40 hours of PTO upon meeting time requirements, and more. |
| 10. | | 1985 | Has placed thousands of candidates across a broad range of industries. Receives thousands more applications from job seekers every month. |
| 11. | | 1988 | Provides employees with health benefits, 401(k) contributions, career rewards, informative resources, PTO, and more. Conditions apply. |
| 12. | | 1983 | Runs a Staff-on-Standby™ program that allows clients immediate access to temporary staff in the event of an emergency. Businesses can request this service between 08:00 and 11:30 a.m. on weekdays. |
| 13. | | 2002 | Has offices located in D.C., Maryland, and Virginia. Corporate clients receive a day-long "free audition" to assess placements. Offers a 48-hour guarantee on assignments (reportedly four times the industry average). Has won regional and national awards. |
| 14. | | 2004 | Temporary employees receive direct deposits, public holiday and vacation pay, and healthcare benefits. Conditions apply. |
Best Medical and Healthcare Staffing Agencies:
Becoming one of the best staffing agencies in the healthcare and medical space is an extremely difficult task. Hiring in this space is highly competitive so creating a constant pool of top quality candidates is the biggest challenge.
Why We Chose Flexcare Medical:
FlexCare Medical Staffing places nurses, therapists, and allied health professionals on travel and permanent assignments. The company counts most of the nation's hospitals and other healthcare facilities as part of its clientele. All clients have access to 24/7 support.
FlexCare is a recipient of the Joint Commission's Gold Seal of Approval for Healthcare Staffing Services – a testament to its excellent work within the industry. Stand-out initiatives include its ExpressCare program, which is able to place healthcare professionals at facilities within 72 hours.
FlexCare also offers numerous benefits to promote employee well-being. These include transparent salary offers, a designated point of contact within the company, medical coverage, a 401(k) with employer matching, and a flexible spending account. Unsurprisingly, 77% of employees stay on to complete subsequent assignments with FlexCare.
Best Medical and Healthcare Staffing Agencies, Ranked:
| Rank | Agency | Year Founded | Description |
| --- | --- | --- | --- |
| 1. | | 2006 | Specializes in travel assignments for nurses, therapists, and allied healthcare professionals. Has contracts with most hospitals and facilities in all states. |
| 2. | | 2003 | Secures staff for travel assignments and permanent placements. Has a network of over 1 million nursing and allied health traveling professionals. |
| 3. | | 2001 | Provides staffing services for travel nursing. They pride themselves on working closely with their nurses on career guidance, and offer pet-friendly housing. |
| 4. | | 1999 | Specializes in assignments for traveling nurses and technicians. Internal staff comprises RNs that offer counseling and career advice. |
| 5. | | 2002 | A travel nursing agency that secures interim and permanent placements for nurses and allied health professionals. Works with top healthcare facilities across the U.S. |
| 6. | | 1996 | A travel nursing agency that specializes in temporary nursing placements within the U.S. Partners with thousands of hospitals. |
| 7. | | 2001 | A fast-growing company that secures nurses and allied healthcare professionals for travel assignments. Also provides physicians and advanced practice professionals on a locum tenens basis. |
| 8. | | 2002 | Places healthcare professionals in temporary, contract, and permanent positions. |
| 9. | | 1991 | Connects hospitals, schools, and healthcare providers with healthcare professionals in a wide variety of specialized disciplines. They help facilities of all sizes. |
| 10. | | 1989 | Secures travel, permanent, and locum tenens staff for a wide range of hospitals and other healthcare providers. |
| 11. | | 1974 | Specializes in per diem placements for nurses, allied help, and healthcare support staff. |
| 12. | | 2011 | Fills contract, temp-to-hire, and direct hire vacancies in a range of settings, including schools and prisons. The company is managed by nurses. |
| 13. | | 1981 | Offers a wide range of healthcare staffing services, including per diem, contract, travel, and permanent staffing solutions. |
| 14. | | 2003 | Places internationally educated healthcare professionals, including registered nurses, plus physical and occupational therapists. |
| 15. | | 1980 | Fills part-time and full-time vacancies related to pharmacy. Has a database of over 160,000 professionals and offers services in all 50 states. |
| 16. | | 2002 | Provides staff for travel, per diem, and permanent assignments. Has placed over 23,000 candidates. |
| 17. | | 1983 | Recruits nurses, therapists, medical technologists, and other healthcare professionals in the U.S. and internationally. Some well-known clients include the Department of Veterans Affairs and the University of Miami Hospital. |
| 18. | | 1984 | Provides staffing services to healthcare facilities in every state. Specialties include nursing, allied health, and advanced practice. |
| 19. | | 1998 | Can staff a wide array of positions in the areas of nursing, therapy, advanced practice, and school health. Serves all 50 states. |
| 20. | | 1988 | Provides staff for local and travel contract work, plus per diem, temp-to-hire, and permanent opportunities. Has served over 8,400 facilities and individual clients, and more than 1,500 educational clients. |
| 21. | | 1986 | Places nurses, physicians, pharmacists, and more in per diem assignments and local contracts. Draws from a pool of over 350,000 professionals and has 50+ locations. |
| 22. | | 2002 | Sources candidates for a wide range of healthcare and childcare vacancies. Clients include hospitals, personal and nursing homes, assisted living facilities, and more. |
| 23. | | 1985 | Provides access to the largest network of qualified clinicians in the country, including registered nurses, physicians, pharmacists, technicians, therapists, and more. |
| 24. | | 1966 | Offers nursing, therapy, and non-medical home care, hospice, and healthcare staffing services. Their employees serve over 190,000 people each year. |
| 25. | | 1999 | Provides contract, per diem, locum tenens, travel, and permanent staffing solutions within nursing, allied health, and clinical education. |
| 26. | | 1982 | Places per diem, travel, and contract staff in hospitals and other healthcare facilities in over 40 locations. |
| 27. | | 1992 | Places rehabilitation, nursing, and allied health personnel within the New York and New Jersey metropolitan area. Available 24/7. |
| 28. | | 2009 | A rapidly-expanding company that has placed over 5,000 nurses, physicians, advanced healthcare practitioners, and allied professionals, combined. |
| 29. | | 1991 | Specializes in locum tenens staffing within family practice, pediatrics, neurology, dentistry, critical care, nursing, and more. |
Best IT and Tech Staffing Agencies:
IT staffing companies are some of the fastest-growing agencies in the market. Top IT staffing firms often work for big-name technology startups and have developed a large network of candidates that is constantly being refreshed. There are thousands of IT staffing companies in the U.S. that specialize in specific locations and technologies. Deciding who are the best IT staffing companies is difficult as the market is constantly changing, but we consider our ranked list to be the best place to start in 2023.
Why We Chose TEKsystems:
TEKsystems is a leading provider of IT talent within North America, Europe, and Asia. The company has over 100 physical locations, 7 global solution centers, and has been operating for almost four decades.
TEKsystems' network includes 81 percent of domestic IT professionals, which allows them to connect corporate clients to some of the most sought-after individuals. Each year, the company deploys 80,000 IT professionals to more than 6,000 clients. To date, this has included 80% of the Fortune 500.
Best IT and Tech Staffing Agencies, Ranked:
| Rank | Agency Name | Year Founded | Description |
| --- | --- | --- | --- |
| 1. | | 1983 | Operational in North America, Europe, and Asia. Sends out 80,000 IT professionals each year to help over 6,000 clients. Has served 80% of the Fortune 500. |
| 2. | | 1986 | Covers a wide array of IT and life sciences categories. Serves over 6,000 clients located in 20 countries. |
| 3. | | 1978 | Provides IT personnel for a wide range of industries. Certified African-American owned and operated. |
| 4. | | 2005 | Offers IT staffing, innovative diversity solutions, and more for Fortune 500 and mid-market clients. A fully certified Minority Business Enterprise (MBE). |
| 5. | | 2002 | A full-service IT agency that offers contract, direct hire, and contract-to-hire staffing solutions. |
| 6. | | 2003 | Works to reach the best mid- to executive-level technology professionals for contract, contract-to-hire and direct-hire opportunities. |
| 7. | | 2009 | Offers digital, marketing, and creative staffing services in Illinois, San Francisco, New Jersey, Seattle, Rhode Island, New York, Connecticut, and Boston. |
| 8. | | 2005 | Places tech and creative professionals. Typically works with marketing and engineering departments, start-ups, design firms, as well as advertising and interactive agencies in Portland, Seattle, and San Francisco. |
| 9. | | 2002 | Focuses exclusively on IT staffing. Fills contract and permanent vacancies within the Greater Toronto Area. |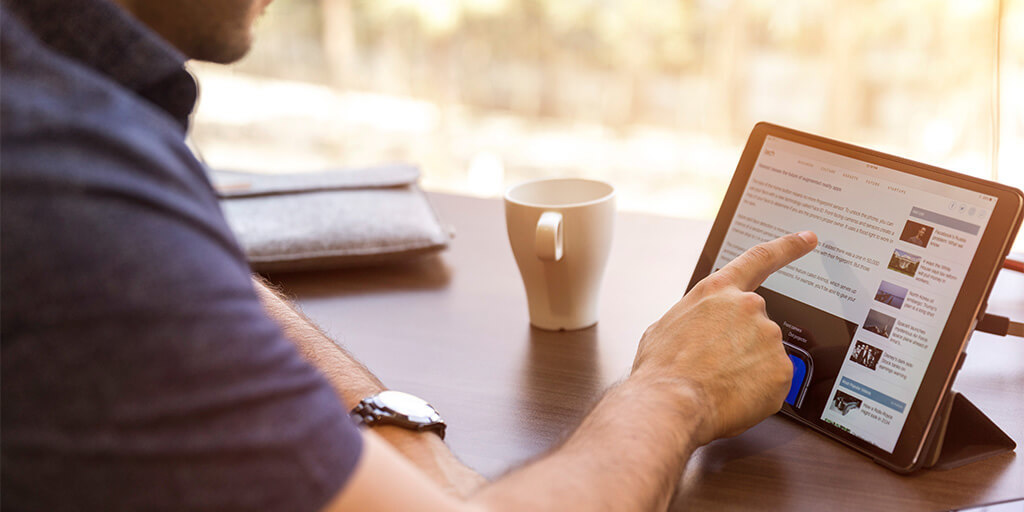 Post your jobs and get information on the best job posting software, along with prices, ratings, and free job posting software options.
May 2, 2023
FAQs:
What does a staffing agency do?
Staffing agencies act as third party employers between companies providing jobs and employees. Temp agencies, or hiring agencies, handle remuneration, scheduling, complaints, taxes, and other administrative parts of the relationship.
Are staffing agencies legit?
There are many legitimate staffing agencies. However, there are also fake ones that seek to exploit job seekers' information. Be sure to conduct thorough checks on your chosen organization(s) before handing over personal information. Also, note that staffing agencies should never charge job applicants to use their services.
How much do staffing agencies make off their employees?
According to our research, staffing agencies first decide how much they are willing to pay their employees. Thereafter, they include a markup that ranges between 25% and over 100%. This is the portion that the company earns.
How are staffing agencies paid?
In most cases, a staffing agency or temp employment agency is paid a fixed percentage fee based on the remuneration the candidate receives. This fee is paid by the employer, not the employee. 15–25% of the first-year full-time salary is common for permanent roles. Hourly and temp worker fees often vary from 25% to 100%+ depending on the role and engagement model.
Should I use a staffing agency?
There are various benefits to using a staffing agency:
You can rapidly ramp staff levels up and down when required.
You can stay focused on your core competencies.
They are constantly talking to active job seekers.
They can act as the employer of record and pay the employees for you.
They are experts at screening potential employees quickly.
Do agencies do drug tests?
Yes, many staffing agencies perform background checks on any employees they hire or place in a temporary role. This can include drug screening, identity checks, employment verification, education and credential checks, credit history, and criminal background checks.
Do you have to pay a staffing agency?
Yes, staffing agencies typically charge employers a set amount per hour from which they take a percentage.
Who are the biggest staffing agencies in the U.S.?
Randstad.
The Adecco Group.
ManpowerGroup Inc.
Allegis Group.
Robert Half International Inc.
Kelly Services Inc.
Express Employment Professionals.
Aerotek.
Korn Ferry.
Lucas Group.
How do you choose a staffing agency?
Ask recent hires which agencies provided an exceptional candidate experience.
Ask hiring managers who they have used and liked in the past.
Look for agencies constantly advertising roles in your market.
Use a panel of agencies and review them quarterly based on performance.
Be wary of extremely cheap agencies since candidate quality may not be up to your standards.
Can small businesses benefit from job placement agencies?
Yes, job placement agencies, employee search firms, or staffing agencies can be especially helpful for a small company that may not have the time to handle HR tasks such as payroll, taxes, etc.
How long can you hire a temporary employee for?
According to the U.S. Department of Labor, temporary workers can be hired for a limited period of six months. If the timeframe needs to be extended, the employer is expected to hire the individual on a part-time or full-time basis.
Do you have to offer a temporary employee benefits?
Temporary employees are not eligible for benefits such as healthcare and life insurance. However, they are afforded the same rights and protections as full-time employees in case of injury, illness, or retaliation. The staffing agency is responsible for paying workers' compensation and FICA taxes.