Best Online Fax Services
Faxing online is easy and affordable. No need for physical fax machines - just send a fax from your email account or mobile device.
Updated on February 3rd, 2023
The SMB Guide is reader-supported. When you buy through links on our site, we may earn an affiliate commission. Learn more
Faxing online allows you to send faxes via email from your desktop or smartphone. Many services offer plans at a small monthly fee while some allow you to send a free fax online. This eliminates the need for a fax machine that takes up space in your office or home.
Read More:
Free Video Conferencing - Find the best software for holding video conferences via computer or mobile device.
Best Email Marketing Services for Small Businesses - Discover the top services for connecting with your customers and getting your brand out to potential new customers.
Best CRM Software - Learn more about the top CRM software.
Our Pick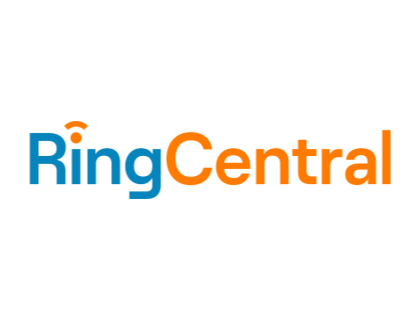 30-Day FREE Trial - Start in 5 Minutes
Start your FREE trial
Local fax number.
Cloud integration.
Web and phone support.
Why We Chose RingCentral:
RingCentral offers a cloud-based VoIP phone system. With their online fax services, users can create a new fax on their mobile or desktop app and attach files from Dropbox, Google Drive, or any Microsoft Office application. You can also submit faxes via email.
RingCentral provides users with their own fax number or you can use your existing number. Faxes are sent to you in your inbox as an email attachment. RingCentral features secure connections, advanced functionality, and no work interruptions.
RingCentral is an affordable option, ranging from $12.99 to $34.99 per month. RingCentral has received many positive customer reviews.
Things to Consider When Evaluating Online Fax Services:
Go through the fee structures to look for hidden fees and avoid vendors that charge set-up fees.
Before choosing a fax service, go through the list of supported countries to send faxes to as well as the list of countries that you are allowed to obtain a fax number from.
To digitally receive faxes and send them back immediately, it is helpful if the service has an electronic signature feature.
Best Online Fax Services:
| Rank | Name | Offer | Review | Learn More |
| --- | --- | --- | --- | --- |
| 1. | | From $32.99 /user /mo. | Offers great customization and integration options. | |
| 2. | | $7.99 /mo. | Features a quarantine doctor to prevent inbound junk faxes. | |
| 3. | | Quote only | Easy to implement and use but our research shows that pricing is high. | |
| 4. | | $6.95 /mo. | Offers a wide range of pricing plans and a great customer support team. May require a fax adapter. | |
| 5. | | $3.29 /mo. | Is affordable and easy to use with great features but the customer service good use improvement. | |
| 6. | | $8.99 /mo. | Features a great user interface but lacks whitelisting or blacklisting functions. | |
| 7. | | $7.95 /mo. + $5.00 set-up fee. | Offers unlimited fax storage and great customer support but lacks a free trial. | |
| 8. | | $12.95 /mo. | Offers secure faxing and good storage capabilities but there is a set-up fee of $10.00. | |
| 9. | | $0.04 per page. | Offers good customer support but there is a lack of built-in customization. | |
| 10. | | Free. | A simple and user-friendly option that integrates with Dropbox and Google Drive but faxes are not automated. | |
| 11. | | From $30.95 /user /mo. | Offers timely updates and great customer support but poor internet connections can lead to dropped connections. | |
| 12. | | $8.00 /mo. | An easy to use option that supports various file formats but there are free versions that offer similar features. | |
| 13. | | Free | A good product that offers a free plan but lacks telephone customer support and only allows users to send and receive faxes from one email address. | |
| 14. | | $9.95 /mo. | Does not place ads or logos on your faxes. Does not offer an incoming fax service. | |
| 15. | | Free | Offers a reliable and intuitive interface but lacks a mobile app. | |
FAQs: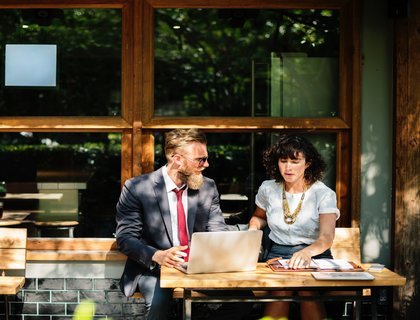 What is the best free online fax service?
What is the cheapest online fax service?
Is online fax safe?
Yes, it's safe to send faxes online using a secure online fax service.
What is the price range of faxing services online?
Most providers offer easy-to-use and affordable online fax services ranging from as little as $0.04 per page to $50.00 per month for 2,000 pages or more. Plans usually work on a tiered basis for personal use, small-medium businesses, and large corporates. There are usually no set-up costs and most services give you the option to add a certain number of users per account.
Can I fax from my computer?
Most online fax services provide cloud integration with Google Drive, Microsoft Outlook, and other applications, allowing you to send faxes via email from your desktop or an app on your smartphone.
How do I get an online fax number?
If you choose to purchase an online fax plan you'll receive a free dedicated fax number. Additional fax numbers will cost extra.
Can I send a fax from my Gmail?
You can send free fax through Gmail by using the WiseFax Chrome extension or via your fax service provider. You'll be able to upload Word documents, PDFs, and JPGs among other files.
How will I receive my fax?
Incoming faxes are converted into PDFs so make sure you have Adobe Acrobat or DocHub to read your faxes.
Where can I see good online fax reviews?
Check out PCMag, Tom's Guide and Tech Radar for detailed reviews on the best free fax and paid online fax services. Alternately, read more about what RingCentral and Nextiva has to offer.