Best Email Marketing Services for Small Businesses
The best email marketing services and software ranked. Also includes pricing information for the top email marketing platforms.
Updated on July 8th, 2020
The SMB Guide is reader-supported. When you buy through links on our site, we may earn an affiliate commission. Learn more
Email marketing services help small businesses communicate with their audience and keep their brand top of mind for potential customers. They make it fast and easy to create professional-quality emails, deliver them to a large audience, and stay out of the spam folder.
Our Pick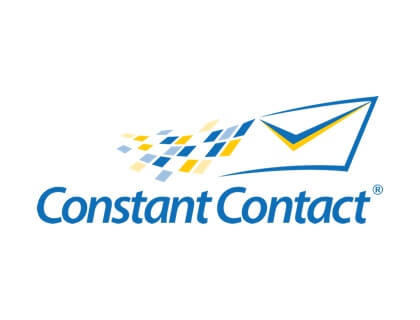 Why We Chose Constant Contact:
Constant Contact integrates with platforms such as Outlook, Gmail, Salesforce, Excel, and Facebook, making it easy for users to update their contact lists. The provider offers many plans – all contingent on the size of customers' contact lists – which users can switch between as their businesses grow.
In addition to its contact management and campaign creator tools, Constant Contact also compiles reports that indicate how recipients engage with emails. These can allow users to coordinate more responsive marketing efforts that hit the mark. Users requiring assistance with this can access Constant Contact's many informative resources.
For more on how to expand your business's reach, be sure to view our list of SMS marketing services.
Things to Consider When Evaluating Email Marketing Services:
You'll want to have a clear indication of how your email marketing efforts are fairing. Services that lack the requisite performance measurement tools may increase the need for human-driven research activities, which could be time-consuming and costly.
Email marketing initiatives are usually run concurrently with social media marketing campaigns. Consider opting for a service that affords seamless integration with social media platforms.
Ensure that your chosen service is compliant with the CAN-SPAM Act in the U.S., or other governing legislation if you are based elsewhere.
Best Email Marketing Services:
| Rank | Name | Offer | Review | Learn More |
| --- | --- | --- | --- | --- |
| 1. | | $20.00 | Allows for seamless email imports and has great reporting capacities. | |
| 2. | | $0.00 | 9,000 free emails per month, but no double opt-in feature. | |
| 3. | | $0.00 | User-friendly, lets clients send 10,000 free emails per month. | |
| 4. | | $0.00 | Extensive array of features but missing some standard functions. | |
| 5. | | $29.00 | Intuitive with a great interface, but limited customization on the landing page. | |
| 6. | | $0.00 | Affords a range of integrations, but setup requires extensive customization. | |
| 7. | | $17.00 | Most plans include a CRM, but few options to customize your dashboard. | |
| 8. | | $9.00 | Over 300 possible integrations, but campaign transfers are complex for new clients. | |
| 9. | | $19.95 | Feature-rich and user-friendly with great customer service. | |
| 10. | | $19.99 | Packed with features, but marketing automation capacities are relatively limited. | |
| 11. | | $99.00 | Excellent automation and tracking abilities, but no split testing option. | |
| 12. | | $19.99 | Accounts for recipients' timezones, but third-party integrations are sometimes limited. | |
FAQs:
What is the monthly price range for an email marketing service?
The cost of a small business email marketing service generally ranges between $0.00 and $99.00 per month. Prices usually increase with the size of the email list, so they can cost quite a bit more monthly if you have many people on your list.
Should my business consider using email marketing platforms?
Email platforms, or a mass email service, can be great for communicating with your customers. Don't look at it as an email blast service, though. Most email marketing tools are best when used for consistent, relevant communication with your audience.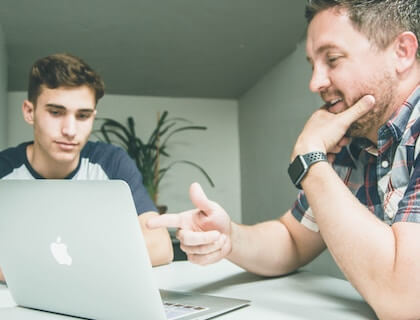 What is the best email marketing software for small business?
How do email marketing companies make money?
Many bulk email marketing services allow customers to send emails for free, with no time limit on the trial. However, they do begin to charge as your email list grows. This is great for small business email marketing because you don't pay unless the email marketing system helps you to draw in subscribers.
What is the best email marketing software for eCommerce?
How can I decide which is the best email marketing service for my business?
Use their free trials and give them a test. How easy is it for you to figure out? If you can't design and send a nice-looking email easily, it's probably not for you. Next look at the price and what kinds of features each service offers. If you need it for eCommerce, be sure that it integrates with your software.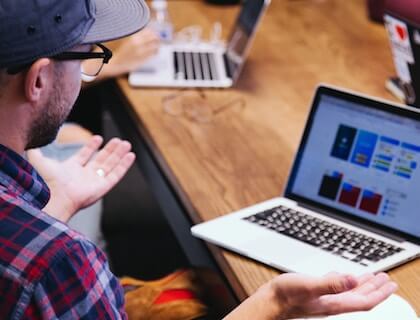 What is the best email marketing platform for a small startup?
Where can I learn more about best email marketing practices?
HubSpot and MailChimp offer great and useful email marketing campaign information. Also check out the books "Growth Hacker Marketing" and "Jab, Jab, Jab, Right Hook" for general digital marketing ideas that will help you.
What is the best bulk email service?
What is the best free email newsletter service?