Digium Reviews, Ratings, Pricing Info and FAQs
Learn more about Digium with customer reviews, ratings, pricing info and frequently asked questions about Digium Switchvox.
Updated on January 10th, 2019
Digium is a company that sells communications solutions like VoIP phone software. Businesses can use the Digium platform to set up and manage a VoIP phone system, create an extension for each employee, filter incoming calls, record call data, set up chat features on their website and more.
Also Consider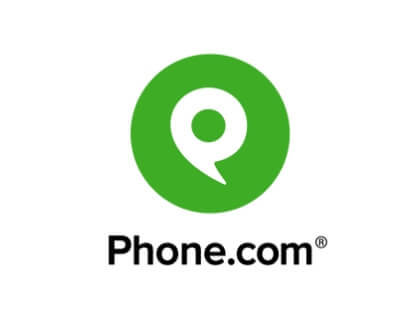 Digium Pricing:
| Plan Name | Monthly Price |
| --- | --- |
| Metered | $14.99 /mo. per seat |
| Unlimited | $35.00 /mo. per seat |
Digium Key Information Table:
| | |
| --- | --- |
| Founder | Mark Spencer |
| Founded | 1999 |
| Headquarters | Huntsville, AL |
| CEO | Danny Windham |
| Number of Employees | 250+ |
| Phone Number | 1 (256) 428-6000 |
| Address | 445 Jan Davis Dr. NW, Huntsville, Alabama, 35806 |
| Website | |
Digium FAQs:
What is the price range for Digium's hosted PBX services?
Digium's monthly plans cost between $14.99 and $35.00 per month per seat. However, discounts are available if you sign up for a one-year or three-year plan.
What is Digium Switchvox?
Switchvox is the Digium version of a VoIP phone system. With Switchvox, you can centralize your communications and make everything web-based for easier access and enhanced reporting. Switchvox PBX is an affordable office phone solution.
Are there special Digium phones for the Digium phone system?
Digium sells a variety of phones that allow you to take full advantage of the Switchvox software. The Digium e510 and the Digium d70 are both popular models that have digital display screens, call redirect buttons and more.
What is a Digium PRI card?
A PRI card is used to connect analog phones to an internet phone system so that they can operate on the system in the same way that a computer does. You can buy PRI hardware from Digium if you want to convert your analog phones to the digital system.
Can Digium Switchvox do call recording?
Yes. You can record any call in real time and save the audio file for later use. This can be helpful for training purposes or for collecting data.
What is Digium hosted PBX?
A hosted PBX is a cloud-based phone system that is hosted by the software provider rather than operating on local servers. Digium's Switchvox phone system is a perfect example of a hosted PBX.
How can I find a Digium reseller near me?
Just visit www.digium.com/partners/locate-partner and enter your location information. Digium will connect you with an official partner in your area once they have reviewed the details.
Does Digium have an API that our developers can modify?
The Switchvox API exists to allow developers to adjust the software and build solutions that they can integrate with other systems.
Digium Reviews:
| Reviewer | Rating | Review |
| --- | --- | --- |
| Gayle M. | 5/5 | This is an amazing product. We have three locations, but Digium's tools have made it easy to keep them all connected. |
| Ben R. | 5/5 | After seeing this VoIP in action, I have to say that it's the best one I've seen. |
| Justin M. | 5/5 | We haven't had any problems so far. Nothing to complain about! |
| Steve P. | 5/5 | Easy to set up and use and both of our locations. |
| Marc S. | 4/5 | Probably the most intuitive platform of its kind on the market from an admin perspective. |
| Levi L. | 1/5 | Unfortunately, the support has been terrible, even with the Gold plan. |
| Eric N. | 4/5 | We made the switch to Digium and the software and management have been great since day one. |
| Kent B. | 5/5 | We ended up getting more tools and reducing our costs with this product! |
| Jonathan S. | 5/5 | Digium's Switchvox is flexible and affordable because you only pay per user. |
| Latosha D. | 5/5 | The customer service has been flawless and the system is so capable of doing everything that we need it to. |