Digium Reviews
Learn more about Digium for small businesses. Includes info on Digium, pricing, customer reviews, and frequently asked questions.
Updated on June 25th, 2019
The SMB Guide is reader-supported. When you buy through links on our site, we may earn an affiliate commission. Learn more
Digium is a company that sells communications solutions like VoIP phone software. Businesses can use the Digium platform to set up and manage a VoIP phone system, create an extension for each employee, filter incoming calls, record call data, set up chat features on their website and more.
Also Consider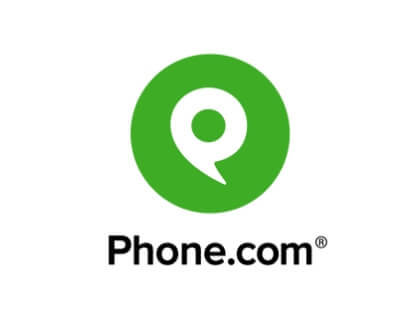 Pricing:
| Plan Name | Monthly Pricing |
| --- | --- |
| Metered | $14.99 per seat |
| Unlimited | $35.00 per seat |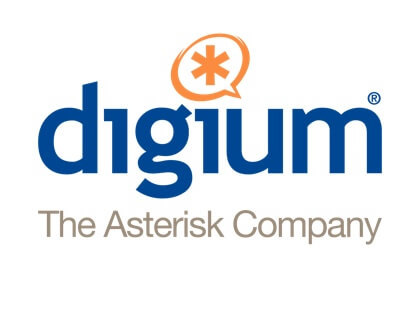 Review:
Pros: A wide range of features. Good plug-ins.
Cons: Customization is limited.
Bottomline: A good combination of value and functionality for businesses that need a VoIP service.
Key Information:
| | |
| --- | --- |
| Founder | |
| Founded | 1999 |
| Headquarters | Huntsville, AL |
| Number of Employees | 101–250 |
| CEO | |
| Address | 445 Jan Davis Drive NW, Huntsville, AL 35806 |
| Phone Number | 1 (256) 428-6262 |
| Website | |
Reviews:
| Source | Review |
| --- | --- |
| | It was a long process but we ended up with Switchvox. The software and management are great. It's like night and day from our old Toshiba. Support has been good. We gave everyone a soft phone for their laptop and that has worked well. The only place SV has come up a little short is in their software. There are a lot of pieces to install to get to the level you see in the demo videos and it all has to be done by hand. I'd like to see more msi's and auto configuration available. Overall, I am satisfied with the product as are my users. No matter what people want to do (desk phone, soft phone, voice mail, transfer to mobile), there is a feature built in and it has really helped. |
| | We use Digium and I have not had any problems so far. The only question I can't seem to find out is if Grandstream wireless conference phones are supported. |
| | After standing up my first couple of sites on Digium Switchvox Cloud, I must say it's the best cloud VoIP solution I've seen. In addition to the product being great, the implementation team is awesome too! |
| | I'm a user of a corporate Switchvox. We have 3 locations, each are connected and it's been so great to use. If I'm out of the office, I can set up my "call rules" to find me on my mobile or home phone so the customer doesn't have to hang up and redial my cell number. I can et it up based on time of day too. Plus, I can quickly see who's on the phone, so I can just leave them voicemail. |
| | We purchased this product a year ago but haven't used it since as the marketing was very misleading. The Digium website shows in many places that you can integrate it with other systems with its API and so on which just isn't the case. The only integrating you can do is with their switchboard having it display basic web site data. It wouldn't integrate with Dynamics or Zoho CRM as their plugins are for Asterisk and Switchvox does not allow access to the filesystem to install plugins or make modifications to make things work so we returned everything. |
FAQs:
What is the price range for Digium's hosted PBX services?
Digium's monthly plans cost between $14.99 and $35.00 per seat. However, discounts are available if you sign up for a one-year or three-year plan.
See Digium's full list of prices.
What is Digium Switchvox?
Switchvox is the Digium version of a VoIP phone system. With Switchvox you can centralize your communications and make everything web-based for easier access and enhanced reporting. Switchvox PBX is an affordable office phone solution.
Learn more about Digium here.
Are there special Digium phones for the Digium phone system?
Digium sells a variety of phones that allow you to take full advantage of the Switchvox software. The Digium e510 and the Digium d70 are both popular models that have digital display screens, call redirect buttons, and more.
Learn more about Digium here.
What is a Digium PRI card?
A PRI card is used to connect analog phones to an internet phone system so that they can operate on the system in the same way that a computer does. You can buy PRI hardware from Digium if you want to convert your analog phones to the digital system.
Can Digium Switchvox do call recording?
Yes. You can record any call in real time and save the audio file for later use. This can be helpful for training purposes or for collecting data.
What is Digium hosted PBX?
A hosted PBX is a cloud-based phone system that is hosted by the software provider rather than operating on local servers. Digium's Switchvox phone system is a perfect example of a hosted PBX.
How can I find a Digium reseller near me?
Just go here and enter your location information. Digium will connect you with an official partner in your area once they have reviewed the details.
Does Digium have an API that our developers can modify?
The Switchvox API allows developers to adjust the software and build solutions that they can integrate with other systems.
Are there any Digium alternatives?
See our full list for more information.