Webflow Reviews
Find out more about Webflow with pricing, customer reviews, key information, and frequently asked questions.
Updated on December 13th, 2019
The SMB Guide is reader-supported. When you buy through links on our site, we may earn an affiliate commission. Learn more
Webflow is a website builder that allows users to design, build, and launch their own business websites. Webflow has editing tools that allow people to create highly customized websites for e-commerce, service business, and more.
Pricing:
| Plan Name | Price |
| --- | --- |
| Basic (website) | $12.00 /mo. |
| CMS (website) | $16.00 /mo. |
| Business (website) | $36.00 /mo. |
| Standard (e-commerce) | $24.00 /mo. |
| Plus (e-commerce) | $74.00 /mo. |
| Advanced (e-commerce) | $212.00 /mo. |
| Free (for individuals) | Free. |
| Lite (for individuals) | $16.00 /mo. |
| Pro (for individuals) | $35.00 /mo. |
| Team (for teams) | $35.00 /mo. per user. |
| Enterprise (for teams) | Quote only. |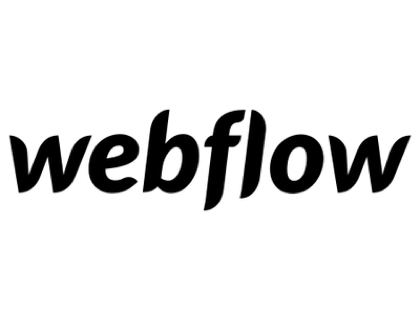 Review:
Pros: Mobile friendly web design tools. Numerous template options.
Cons: The file size upload is restricted to 10 MB.
Bottomline: Webflow is a scalable website build that works just as well with teams as it does with individuals.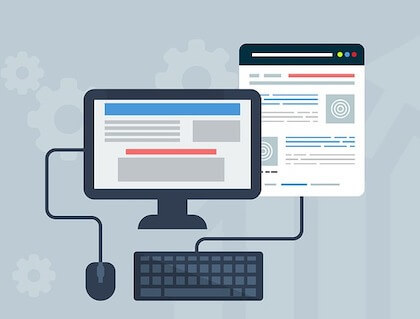 Webflow vs. Squarespace:
Both Webflow and Squarespace are able to create professional websites, but most users report that Squarespace has a simpler interface. However, Webflow allows for a wider variety of uses.
Key Information:
| | |
| --- | --- |
| Founder | |
| Founded | 2012 |
| Headquarters | San Francisco, CA |
| Number of Employees | 51-200 |
| CEO | |
| Address | 398 11th St, 2nd Floor, San Francisco, CA, 94103, United States |
| Phone Number | +1 415-964-0555 |
| Website | |
FAQs:
How expensive is Webflow?
If you are hosting through WordPress, costs range from $5.00 to $25.00 a month; billed annually that equates to $60.00 to $300.00 a year.
If you are hosting through Webflow, costs range from $12.00 to $35.00 a month; billed annually that equates to $144.00 to $420.00 a year.
How do I get Webflow for free?
You can register for the Individual Free plan that is completely free.
What is Webflow built on?
Webflow allows designers to build responsive websites without any coding knowledge and is a SaaS application. Designers can accomplish most aspects of web development and website distribution with Webflow that automatically generates HTML, CSS, and JavaScript.
Does Webflow use Bootstrap?
No. Webflow has its own grid and layout system that is similar to Bootstrap.
What is the price range for Webflow?
Webflow has a wide variety of plans that range from $12.00 to $212.00 per month.
What features does Webflow have?
Backups & versioning.
Advanced SEO controls.
Password protection.
Webflow hosting.
Immediate scaling.
Form submissions.
Form file upload.
Is Webflow safe to use?
Yes. Webflow is a highly secure platform that has ISO 27018 compliance to protect you and your customers' personal information.
What are some Webflow alternatives?
Are there Webflow templates for e-commerce stores?
Webflow has a wide variety of e-commerce templates for online stores. A Webflow e-commerce site makes it easy to sell goods online.
Customer Reviews:
Webflow is an important key on our workflow, as a design tool it allow us to create design and front-end together giving the UI/UX designers complete control over how the site will look and feel. It's amazingly productive to be able to quickly preview (on any browser or mobile device) how the website looks and works: how the fonts render, how css animations and transitions are behaving, and even checking animations and interactions. Everything while still on the design stage. At Bons (our studio) we use webflow as a more professional tool since it is also really friendly to customise for those with code knowledge.
bootscut18
Reviewed: Apr 20, 2018
Source: Reddit
I've tried webflow, it's very powerful if you're willing to take the time to learn it. Personally for me I still felt like if you know how to code fairly well manually it's not as helpful compared to if you didn't at all. If you get really good at it though I could see how you could be faster than most people when it comes to cranking out sites. I think you still need the step in between with design then implementation though.
@christopherayan
Reviewed: Jan 15, 2019
Source: Twitter
I just need to go on record and say that I am forever in love with @webflow If I could marry Webflow, I would. It's made my job 1000% easier. Thank you.