The Best Salon Management Software for 2020
Discover the best Salon Mangement Software for 2020. Includes pricing, features, and frequently asked questions about salon software.
Updated on September 29th, 2020
The SMB Guide is reader-supported. When you buy through links on our site, we may earn an affiliate commission. Learn more
Salon management software enables hair salons, beauty spas, and gyms to schedule and manage appointments, process sales and payments, and manage client information all in one platform.
It is also known as salon software, salon scheduling software, appointment scheduling software, hair salon software, gym management software, and salon inventory management software.
Read More:
How to Start a Hair Salon: A Guide to Success - Learn more about getting your hair salon off the ground.
Why We Chose Shedul:
Shedul is a free booking software suited for spa and salon management, but can be useful for various small businesses including spas, salons, massage centers, and more. Shedul allows users to easily schedule bookings, manage clients, and reduce no-shows.
Shedul is used by over 40,000 different salons and Beauty Centers all across the world. Shedul users laud its lack of cost, simplicity, easy of use, and host of helpful features.
Things to Consider When Evaluating Salon Management Software:
Your customers can make their own appointments online, if they wish. If you want to ease the burden on your staff by allowing customers to make their own bookings, you need to ensure your chosen software can accommodate that.
You might want to show your employee availability online too. Certain customers have employee preferences when they use your salon, so you'll want your software to show which employees are available on an online calendar.
Keep the customer experience in mind. Your salon management software should make it easy for your customers to use and should be considered part of the customer experience.
Best Salon Management Software:
| Rank | Name | Offer | Review | Learn More |
| --- | --- | --- | --- | --- |
| 1. | | $0.00 | An excellent platform that is simple, powerful, and entirely free. | |
| 2. | | $25.00 /mo | A good cloud-based option that is easy to use and offers a host of useful features. They have a good technical support team but do not operate on weekends. | |
| 3. | | $49.00 /mo | An excellent software built elusively for salon management. Wide range of features with gentle learning curve. | |
| 4. | | $25.00 /mo | A great platform that is reasonably priced and has good customer support. | |
| 5. | | $100.00 /mo. per user. | Offers many customization options and has a simple interface, but the starting price is $100.00 per user per month. | |
| 6. | | $0.00 | A reliable scheduling platform with great features, although only available to customers in England. | |
| 7. | | $29.00 /mo | A good tool designed exclusively for salons and spas. Offers good features with frequent updates. | |
| 8. | | $125.00 /mo. | Offers a wide range of useful features, but customization brings with it a steep learning curve. | |
FAQs:
What is salon software?
Salon management software is a solution that helps business owners handle day-to-day tasks, such as scheduling appointments, processing sales and payments, and managing client information.
What is the price range for salon management software?
Salon management software ranges from free to $150.00 per month, depending on the number of users and the size of your business.
What type of features does salon software include?
Salon software offers multiple benefits in that it combines a point of sale system with appointment scheduling and inventory management functions. Features of salon software include calendar management and slot booking, processing sales, and storing client info and history.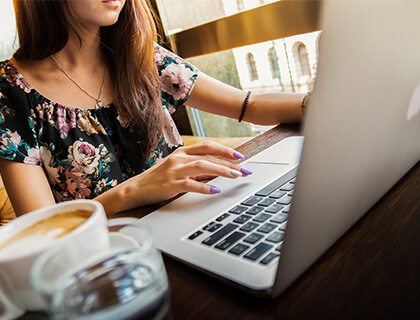 What are the best salon management software for small business:
Acuity Scheduling.
Timely.
Can salon management software help me to keep track of appointments?
Yes. Salon booking software allows employees to easily schedule appointments and manage multiple bookings so that you'll never be left with time gaps where your employees are idle. The software also sends out instant alerts to remind customers about their appointments.
Will my customers be able to book appointments online?
Yes. If a client wants to schedule an appointment after hours, they can do so by making a booking via your website, or through the appointment booking app included in many salon software packages.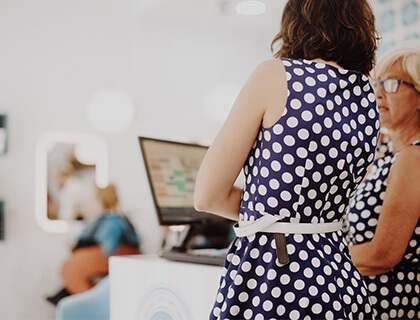 What are the top salon software solutions for booth renters?
Can I manage my inventory with salon management software?
Yes, you can pre-set your own parameters when it comes to managing your stock so that you'll never run out of products. The salon booking system will enable you to add all your products to the system along with details of pricing, brand, and size, etc., and each time you make a sale it will automatically adjust the inventory figures.
Does salon and spa management software enable add-ons?
Yes, most hair salon software and spa management software are compatible with add-ons such as payment gateways, payroll software, and marketing tools to boost your productivity and sales even more.
Where can I get salon management software free?
Each of the booking software options above offers free tiers, trials, or free demos.