Best Salon Management Software for 2023
Discover the best salon management software. Includes pricing, comparisons to top competitors, and frequently asked questions about salon software.
Updated on January 19th, 2023
The SMB Guide is reader-supported. When you buy through links on our site, we may earn an affiliate commission. Learn more
Salon management software enables hair salons, beauty spas, and other service-based businesses to manage their operations smoothly and attract and retain customers. Typical salon software functions include appointment scheduling, payment processing, marketing, and client information storage.
Our Pick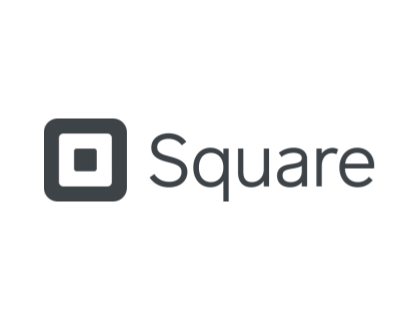 Easy to Set Up and Use
Sign Up Free
Used by more than 2 million businesses.
Robust reporting.
Custom invoices.
Why We Chose Fresha, Squarespace Scheduling, and Ovatu:
Though geared toward spas and beauty salons, Fresha is suitable for various service-based businesses, including personal training, tattoo and piercing studios, barbershops, and more. There is no monthly fee for the majority of its features, enabling professionals to run their businesses end-to-end at no cost.
Fresha is used by over 250,000 stylists and professionals worldwide and is available on both Android and iOS. Some of the platform's standout features include branded profiles on the Fresha marketplace, intelligent marketing tools, and robust reporting and analytics.
Our second choice, Squarespace Scheduling, is an affordable, easy-to-use platform for running a business end-to-end. The platform boasts useful features such as appointment self-scheduling, intake forms, and video conferencing integrations.
In third place, Ovatu offers automated booking, customizable mini-sites, personal branding, and more to help grow your business. There are multiple budget-friendly plans — all with free monthly SMSs — to suit a range of needs.
Things to Consider When Evaluating Salon Management Software:
Salon software should be able to meet all your daily needs and be easy for staff to use.
Your chosen platform should offer important functions such as appointment booking, as well as automated texts and email reminders, to reduce no-shows.
Happy customers often return. As such, you'll want your software to incorporate customer relationship management (CRM) features, which will allow you to build and maintain your client base.
Best Salon Management Software:
| Rank | Name | Offer | Review | Learn More |
| --- | --- | --- | --- | --- |
| 1. | | Free and paid options. | Fresha, formerly Shedul, is a top-rated salon management solution that combines appointment scheduling, point of sale (POS) features, marketing tools, and reporting in one user-friendly app. There is no monthly subscription fee. | |
| 2. | | From $15.00 /mo. | With customized scheduling pages, real-time bookings, and online payments, Squarespace Scheduling makes it easy for salon and spa owners to run their business without breaking the bank. | |
| 3. | | From $25.00 /mo. | Ovatu offers an end-to-end booking solution with flexible payment options and personal branding. The free 60-day trial allows clients to test the software before purchasing a subscription. | |
| 4. | | From $29.99 /mo. | Booksy, formerly Versum, streamlines the day-to-day running of salons and spas with calendars, appointment bookings, and marketing tools to help boost exposure for the business. However, the software is costlier than most competitors. | |
| 5. | | From $29.00 /mo. | Rosy offers a wide array of features, including self-scheduling, appointment reminders, email marketing, and inventory management. Subscription fees depend on the size of the team, which is great for start-ups with just a few employees. | |
| 6. | | From $165.00 /mo. | Mangomint provides easy-to-use workflows and a sleek interface to ensure that daily operations run smoothly. However, the software's costly monthly plans are better suited to established businesses with larger teams. | |
| 7. | | From $24.00 /mo. | GlossGenius boasts a wide range of features and beautiful graphics in one easy-to-use app. One monthly flat fee affords access to an unlimited number of employees. | |
| 8. | | From $39.00 /mo. | Salonist is cloud-based salon and spa software that has all the features needed to run a small business efficiently. There are multiple tiers to choose from, depending on the business's needs and the size of the team. | |
| 9. | | From $19.95 /mo. | From beauty and fitness to education and consulting, BookSteam is a solid option for business owners who need a user-friendly platform that is kitted out with all the features one might need, such as integrated payment processing, memberships, and video consultations. | |
| 10. | | Free and paid options. | 10to8 caters to various industries, including beauty and wellness, and is packed with features such as appointment reminders, calendar syncing, staff coordination, and reporting. | |
| 11. | | From $11.00 /user /mo. | With a community of over 55,000 stylists and beauty therapists, Timely offers flexible plans and plenty of features, such as staff dashboards, client management, marketing tools, and inventory management. | |
| 12. | | Free and paid options. | SimplyBook.me caters to all service industries and offers 24/7 bookings, SMS and email notifications, and a personalized client app, among other features. | |
| 13. | | From $29.00 /mo. | With standout features such as teleconsultations and payroll, DaySmart Salon helps to streamline workflows and automate communication with clients. | |
| 14. | | From $175.00 /mo. | Client management, self-booking, a staff app, and an integrated POS solution are just some of Boulevard's handy features. However, the starter plan is costly for small business owners and lacks a loyalty program and promotional codes. | |
| 15. | | Free and paid options. | Square Appointments forms part of a suite of products owned by commerce company, Square. The platform has a free plan, as well as premium plans packed with advanced features, such as SEO tools and integration with social media. | |
| 16. | | Free and paid options. | Suitable for all service-based businesses, Schedulicity offers a free basic plan and a premium package that provides access to all of its features, including unlimited appointment bookings, automated marketing tools, and built-in payments. | |
| 17. | | From $25.00 /mo. | With a focus on beauty, wellness, and fitness businesses, Vagaro provides all the standard tools expected from salon management software, as well as advanced features such as livestreamed classes and automatic rent collection. | |
| 18. | | Free and paid options. | Visibook is an affordable and easy-to-use solution that is available on both mobile and desktop. Each plan, including the free one, offers access to all of the software's features — users simply choose a plan based on the number of appointments they book per month. | |
| 19. | | Contact for quote. | Zenoti is a global cloud-based solution with automated campaigns, loyalty programs, employee management, and more to help users handle every aspect of their business and save time. | |
| 20. | | Contact for quote. | Ideal for beauty therapists, trainers, and wellness practitioners, the Mindbody app has over 1.9 million active users and a wealth of tools and resources to help grow businesses. | |
Additional fees may apply for payment processing, data uploads, and SMSs.Some companies may offer discounts on annual subscriptions.
Fresha vs. Squarespace Scheduling vs. Ovatu:
Of our top three options, Fresha is the best option for salon and spa owners who are just starting out, since most of its features are completely free to use. Business owners only pay a fee when a new customer books an appointment through the Fresha marketplace or app, making it a budget-friendly option.
With Fresha, users will find all the features needed to run a spa, salon, or service-based business effectively, such as online bookings, a POS system, inventory management, marketing tools, and analytics.
Squarespace Scheduling is ideal for businesses with a large, existing client base or those who want more robust functionality. The platform offers many standard and advanced features, such as customized templates to create an attractive website, client filters for creating custom marketing segments, and check-out add-ons for upselling.
Thanks to Ovatu recent feature update, it now offers additional solutions to simplify and streamline operations, such as multiple-day edits, advanced filter options, additional promo codes, and more comprehensive third-party integrations. However, it is the costlier option of the three.
Fresha vs. Squarespace Scheduling vs. Ovatu Comparison:
| Features | Fresha | Squarespace Scheduling | Ovatu |
| --- | --- | --- | --- |
| Starting price | Free and paid options. | From $15.00 /mo. | From $25.00 /mo. |
| Built-in invoices | ✓ | x | ✓ |
| Employee management | Basic. | Advanced. | Basic. |
| Client reviews | ✓ | x | ✓ |
| Commission management | ✓ | x | x |
| Custom website | x | ✓ | ✓ |
| Inventory tracking | ✓ | ✓ (integration only) | ✓ |
| Multiple locations | ✓ | ✓ | x |
| POS hardware | ✓ | x | ✓ |
| Website templates | x | ✓ | x |
| Customer support | Email, live chat. | Email, phone, live chat. | Email, phone, live chat. |
Setting up a Marketplace Profile with Fresha:
As a subscription-free platform, Fresha is the ideal option for busy salon and spa owners who want to go paperless and grow their businesses at no cost. Setting up a marketplace profile is simple, and the user interface is clean, modern, and easy to navigate.
On your dashboard, select "Marketplace Profile" followed by "List Profile." Under "Profile Details" add key information about your business, such as your services, operating hours, and contact details. Next, enter your business location, billing information, and branded images of your store and/or treatments.
To create an online store, select "Products" on your dashboard followed by "Product list." Next, click on "Add new product" and fill out the form before clicking on "Save." You can personalize your store by adding your business logo and name, product photos, social media links, and shipping details.
Once you've published your store, be sure to send the website link to your clients to let them know you're open for business.
Setting up a Website with Squarespace Scheduling:
The Squarespace Scheduling dashboard is easy to navigate and includes a booking calendar, as well as marketing and analytics tools. Users can choose from a large selection of customizable templates and start setting up a website quickly and easily.
At the top of the dashboard, you'll be prompted to complete four main steps to activate your website, including setting your or your staff's availability, creating appointment types (individual appointments or classes), adding schedules, and syncing with your personal calendar.
Squarespace is intuitive when it comes to scheduling, allowing users to block off time, set client scheduling limits, and accept a maximum number of appointments per day. You can also send your clients direct booking links which are only visible to them. Alternatively, you can allow clients to book via your website.
Another great advantage of the software is that businesses can import past and future appointments if they are moving over from another platform — a notable function that Fresha lacks.
Setting up a Minisite with Ovatu:
Ovatu's customers will have to make the most of its outdated UI whilst the software undergoes an update. Once a business profile has been created, users can access all confirmed and unconfirmed bookings directly on the home page, as well as an employee roster.
To set up a minisite with your company branding, select "book.app" on your dashboard. Enter a domain name, for example — "mysalon.book.app" — and check that it is not already in use. If available, confirm your chosen domain name and select a theme from the available options. Upload your business logo and icon, as well as your header background image.
From there, you will be able to customize your emails and page colors before publishing your site. Once your booking.app site is live, customers can visit your minisite at any time and book and manage appointments, leave reviews, purchase gift cards and passes, and much more.
FAQs:
What is salon management software?
Salon management software is a cloud-based solution that enables small business owners to handle daily tasks, such as scheduling appointments, processing sales and payments, and managing client relationships.
How do I choose salon software?
Think about your needs and what you hope to achieve with salon software.
Decide on your budget and compare the prices and features from at least three different companies. Read the fine print to make sure there are no hidden costs.
Before deciding on a solution, read customer reviews to make sure the company is reputable.
Check if the company offers customer support to help you with any onboarding needs or technical issues that may arise later on.
Sign up for a free trial or book a demo to try out the software before committing to a subscription.
What is a salon booking system?
A salon booking system is typically a cloud-based solution that enables salon and spa owners, as well as other service industry professionals, to automate and streamline their daily operations.
What is the price range for salon management software?
Salon management software typically ranges between $10.00 and $200.00 or more per month, depending on the number of users and the size of the business. Some companies offer free plans that are usually geared toward single-owner businesses, and others feature discounts on annual subscriptions.
What is the best salon software for small businesses?
What is the best free salon booking system?
Why do we need salon software?
Salon software enables small business owners to manage their daily operations smoothly and accurately. This frees up business owners to cultivate relationships with customers and build awareness of their brands which, in turn, accelerates business growth.
What are the top salon software solutions for booth renters?
What types of features does salon software have?
Online appointment scheduling.
Automated appointment reminders.
Point of sale (POS).
SMS and email marketing.
Loyalty programs and promotions.
Reporting.
Mobile access.
Multilocation management.
Inventory management.
Customer data protection.
Can I manage my inventory with salon management software?
Yes. You can set your parameters when it comes to managing your stock. The salon management system will enable you to add all your products along with details about pricing, brand, and so on. Inventory levels will be updated automatically each time you make a sale.
Will my customers be able to book appointments online using salon management software?
Yes. Salon management software enables online appointment bookings and/or self-scheduling.