TurboTax
Learn more about Intuit TurboTax software for easy tax filing and returns. Includes TurboTax Reviews, Pricing, Key Information, and FAQs.
Updated on February 10th, 2023
The SMB Guide is reader-supported. When you buy through links on our site, we may earn an affiliate commission. Learn more
Updates:
Updated 10th of February 2023
We updated TurboTax's pricing and key information.
Pricing:
| Plan | Pricing |
| --- | --- |
| Self-Service: Free Edition | Free. |
| Self-Service: Deluxe | $54.00 |
| Self-Service: Premier | $69.00 |
| Self-Service: Self-Employed | $89.00 |
| Assisted: Basic | Free. |
| Assisted: Deluxe | $104.00 |
| Assisted: Premier | $139.00 |
| Assisted: Self-Employed | $169.00 |
| Full Service: Basic | $169.00 |
| Full Service: Deluxe | $219.00 |
| Full Service: Premier | $329.00 |
| Full Service: Self-Employed | $359.00 |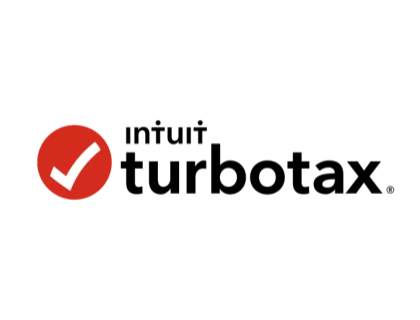 Review:
Pros: Free plan, easy-to-use, import from QuickBooks.
Cons: Upgrade plans are costly.
Reputation: Great tax filing option for small business owners with simple tax filing needs.
Key Information:
| | |
| --- | --- |
| Legal Name | Intuit, Inc. |
| Founder | Scott Cook |
| Founding Date | Jan 01, 1983 |
| Number of Employees | 14200 |
| Number of Customers | 100000000 |
| Telephone | |
| Website | |
FAQs:
How much does TurboTax cost?
TurboTax pricing ranges from free to $359.00 per month depending on your needs. There are four service tiers including a free plan to complete simple tax returns.
What tax filing options does TurboTax Intuit offer?
There is a variety of TurboTax products, including online products, mobile products, and downloadable software. There are also different group offerings, such as TurboTax Military, TurboTax Self Employed, TurboTax Advanced, and the free TurboTax edition.
What is the difference between Intuit TurboTax Freedom and TurboTax Business?
The Turbotax Freedom Edition helps you to prepare, print, and e-file your taxes (including the 1040nr TurboTax form) quickly and easily online. You can also take a photo of your W2 and import a PDF of last year's tax return to save you time.
TurboTax Business offers a more extensive range of features, like step-by-step guidance for calculating your deductible business expenses, and the ability to import data from QuickBooks. With TurboTax Online, you can also create unlimited tax forms for employees, contractors, and partners.
What if I need to file tax returns from previous years?
Filing taxes can be tedious, but thankfully Turbotax gives you the option to file your taxes as far back as 2014 — so if you've been putting it off, here's your chance to do it fast. You can find more information about TurboTax 2016 and TurboTax 2015 on turbotax.intuit.com under Personal Taxes.
How do I prepare my income tax return with Turbotax?
TurboTax has a nifty checklist that you can download as a PDF and make sure that you have everything you need to file your tax returns correctly. You can also use the free TurboTax calculator to work out your tax return.
Check out the TurboTax help page where you can read up on how to file back taxes, and calculate how much you might get back using the Turbotax refund calculator.
Is TurboTax free?
Turbo Tax does have a free edition. However, the free version has limited functionality.
What is TurboTax Audit Defense?
TurboTax Audit Defense is designed to cover you if you're ever audited by the IRS. In collaboration with TurboResources Inc., TurboTax will provide you with a comprehensive audit defense, so you can rest assured that your entire audit will be handled professionally.
Where can I find TurboTax 1099 forms?
Since you can e-file your tax returns online, TurboTax eliminates the need for paper tax forms. However, you can print out hard copies of your e-files.
What is the TurboTax phone number?
TurboTax advises its customers to contact Turbotax Support via their accounts. But if you'd prefer to talk to someone on the phone, you can call 1 (800) 446-8848. This TurboTax customer service number is the only one listed by the company for its products and services.
How do I get in touch with TurboTax customer service?
As mentioned above, you can reach TurboTax by giving them a call, sending a message online, or chat to a representative on TurboTax Chat. The TurboTax number is 1 (800) 446-8848.
What is TurboTax Livelook?
If you're on the phone with a TurboTax support agent, TurboTax Livelook allows the agent to view your computer screen remotely to help resolve your issue.
Is there a TurboTax tax return app?
Yes. The TurboTax mobile app allows you to file your taxes anywhere, anytime. Download the app for free on the Apple Store or Google Play.
Does TurboTax integrate with 3rd-party applications?
No. Unfortunately, there is no QuickBooks Turbotax integration but you can run your profit & loss and balance sheet reports on QuickBooks to enter into TurboTax.
What are some TurboTax alternatives?